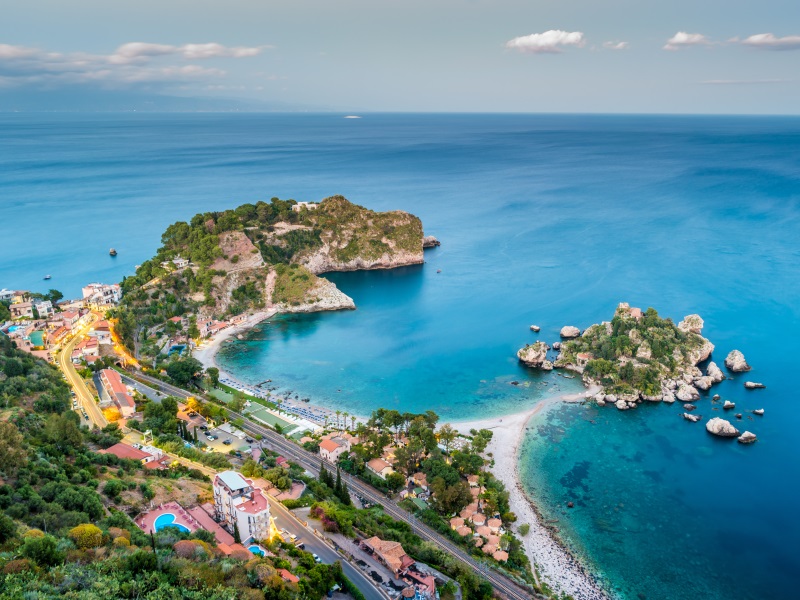 Following an excellent 2021 solo departure to Sicily, here are 5 essential sights across the iconic Italian island.
1. Mount Etna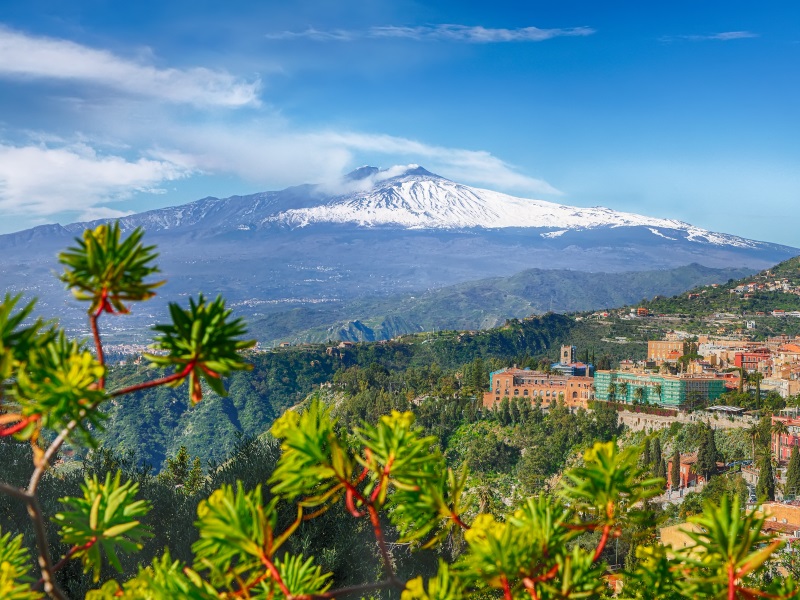 Rising close to an incredible 2000 metres above sea level, Mount Etna is one of the world's best-known volcanoes.
Surrounded by beautiful countryside benefitting from mineral-rich soil stemming from volcanic activity, this part of the island presents some of the most striking views in all of Italy.
2. Noto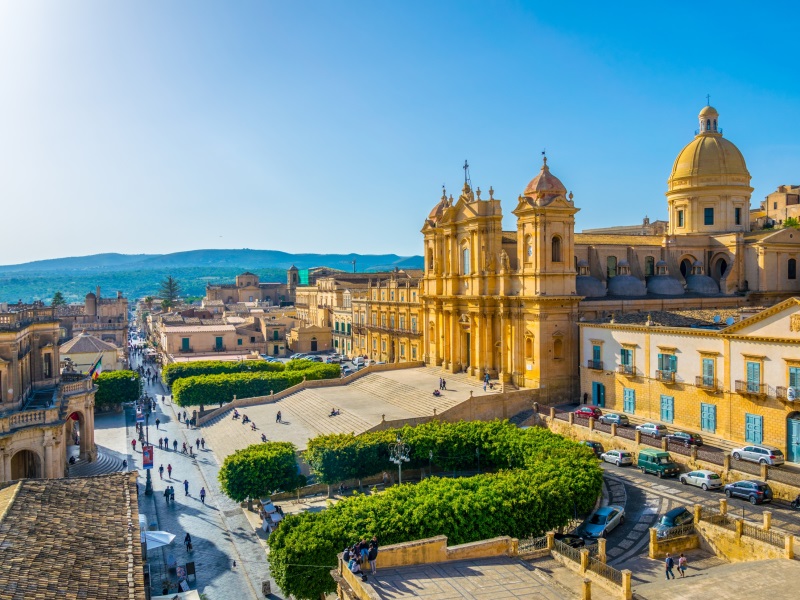 To Sicily's southeast, Noto is best known for its incredible architecture. UNESCO-listed and one of the city's most impressive buildings, the 18th century Noto Cathedral is a star attraction.
Construction originally completed in the late 18th century, the cathedral has undergone a series of changes down the years, still retaining its imposing façade.
3. Savoca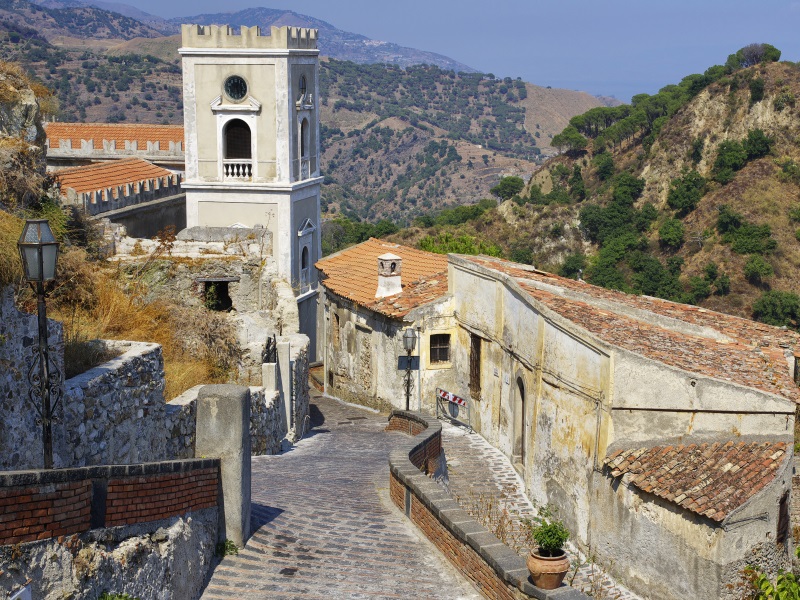 Fans of the silver screen may feel a sense of familiarity with the scenery on offer around the town of Savoca.
Used as a filming location for The Godfather trilogy, the town and surrounding area gives travellers an authentic look at Sicily.
4. Syracuse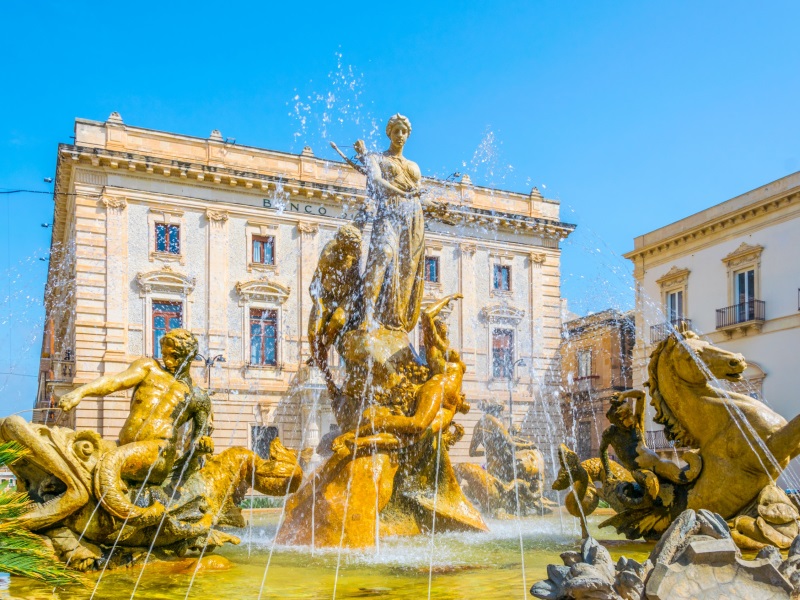 Spread along the Ionian Coast, Syracuse is famous for its ancient ruins.
A sightseeing must-visit, key landmarks awaiting discovery include an amazing archaeological area (home to an ancient Greek Theatre) and Arethusa Fountain.
A natural fountain named after a Greek mythological figure, the Spring is an undoubted highlight in the historical centre of Syracuse.
5. Taormina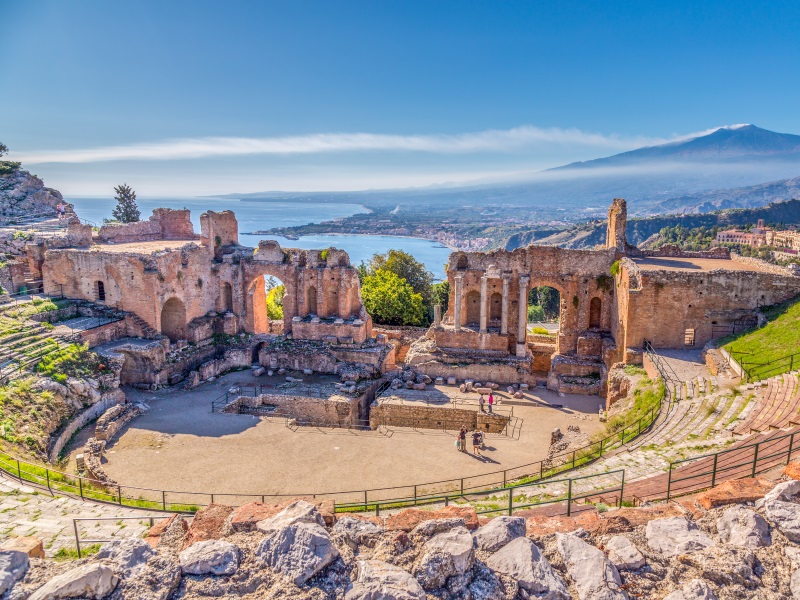 A labyrinth of narrow, cobbled streets and terraces, Taormina is an essential experience when exploring Sicily.
This beautiful hilltop town sits close to Mount Etna, the brooding volcano easily spotted off into the distance.
Spectacular clifftop sea views and the historic Theatre await solo travellers opting to travel to Sicily.
Discover Sicily