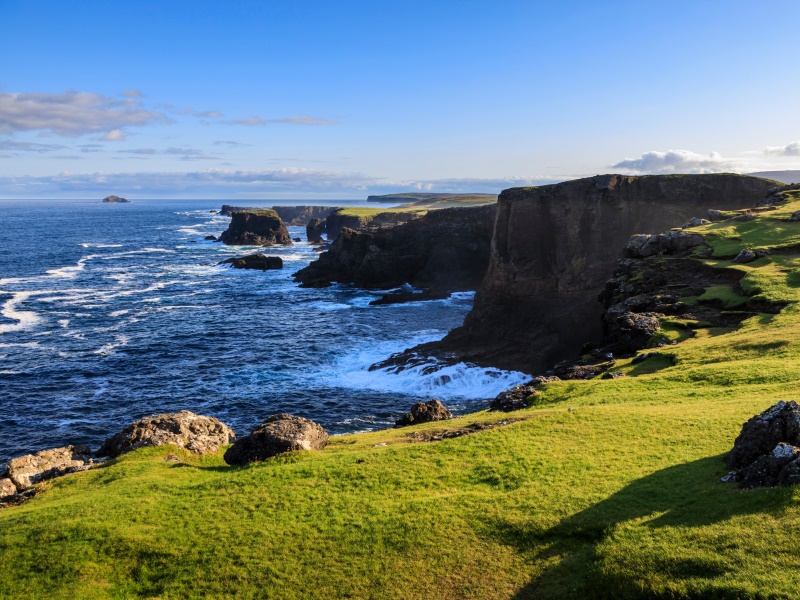 The scenic Shetland Isles can be the perfect staycation destination, offering sights, history, and a unique cultural experience without having to jet off to some far-flung holiday spot.
Accessible via a ferry link from Aberdeen, a trip to Shetland is a must for travellers looking to tick off some of the great Scottish islands off the bucket list.
Here are 5 reasons why you should consider Shetland as your next holiday a little closer to home when the time is right.
Updated – January 2022!
1. The Beaches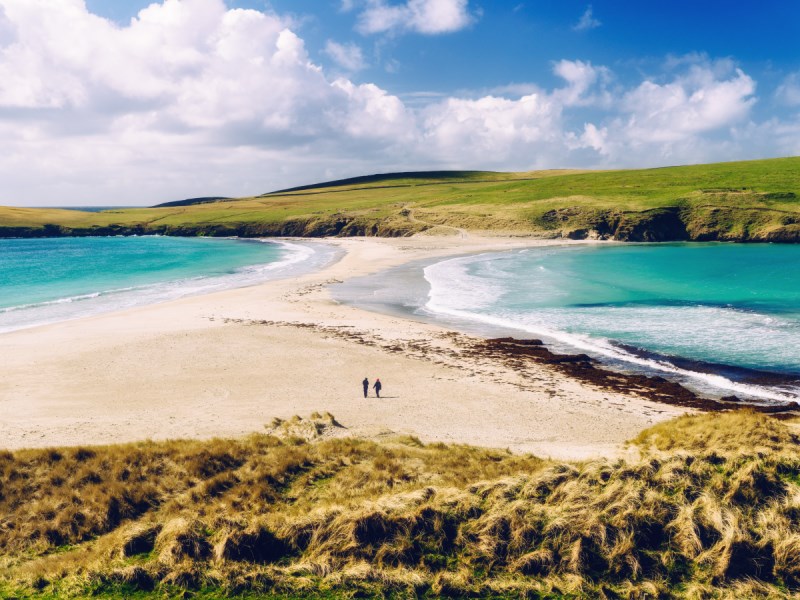 Across Shetland, the quality of different beaches is phenomenal! Skaw Beach, the Sands of Breckon, St Ninian's Ayre, Banna Min, and Meal Beach are all some of the finest in the UK.
According to locals, the beach at Banna Minn is a must if you are visiting West Burra, famed for its curved waterline.
2. Eshaness Cliffs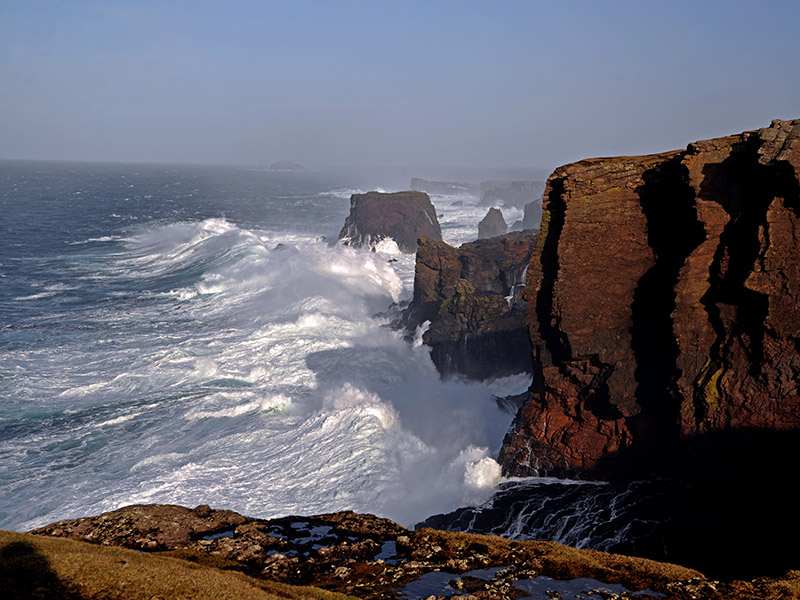 The towering cliffs of Eshaness can be experienced during one of the most popular walking routes – Eshaness Circular.
The island is famous for its dangerous shoreline for seafaring vessels. A number of shipwrecks are dotted around the coastline.
Upon looking at the cliffs of Eshaness it is easy to see why it can be so dangerous. A spectacular yet unforgiving sight, the cliffs are huge.
Jagged rocks rising out of the sea are bombarded by sometimes ferocious waves. Close to four miles in length, the circular walk is a rewarding journey worth undertaking whilst visiting Shetland.
3. Jarlshof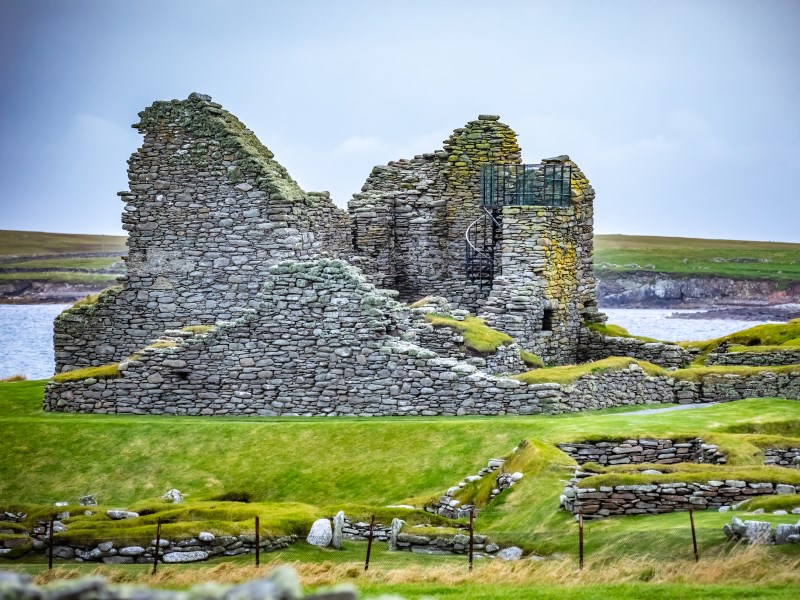 To the south of the Shetland mainland, to visit Jarlshof really is like taking a step back in time.
The site is of huge archaeological importance with parts of Jarlshof dating right back to 2500 BC. This Sumburgh attraction was once a settlement home to Neolithic people.
Today, you can walk around carefully excavated parts of the lost village, learning about people who lived on the island thousands of years ago.
4. Noss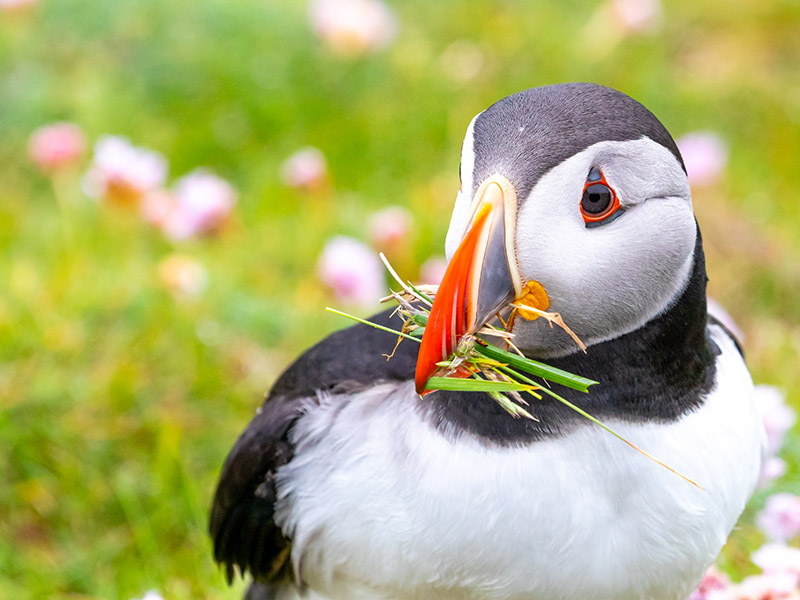 The Nature reserve at Noss is a scenic highlight in this supremely scenic Scottish Isle.
A bird haven, visitors can often see a number of different interesting species of bird in the area, including the iconic Atlantic Puffin nesting on cliff ledges.
5. Up Helly Aa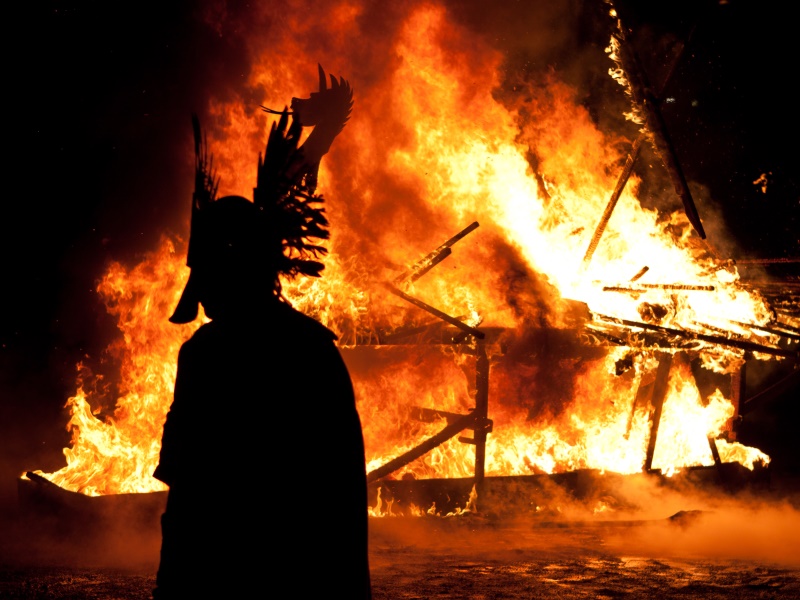 Making headlines around the world, the fire festival Up Helly Aa tours Shetland before a grand finale takes place in the capital Lerwick.
Celebrating the island's Viking roots, the fire festival sees island locals band together and dress up as Vikings.
The group are then led on a torch procession by the Jarl (lead Viking), who sits in a huge Viking Ship, through the streets of Lerwick before reaching the town's harbour.
Here, the ship is then set alight marking the end of the island's winter. This is one of the great events in the Scottish calendar!
Visit Shetland
Similar Features
---
Follow us on Facebook or on Instagram @DCThomsonTravel. Got a travel suggestion or story you want to share, email us at holidayenquiries@dcttravel.co.uk.