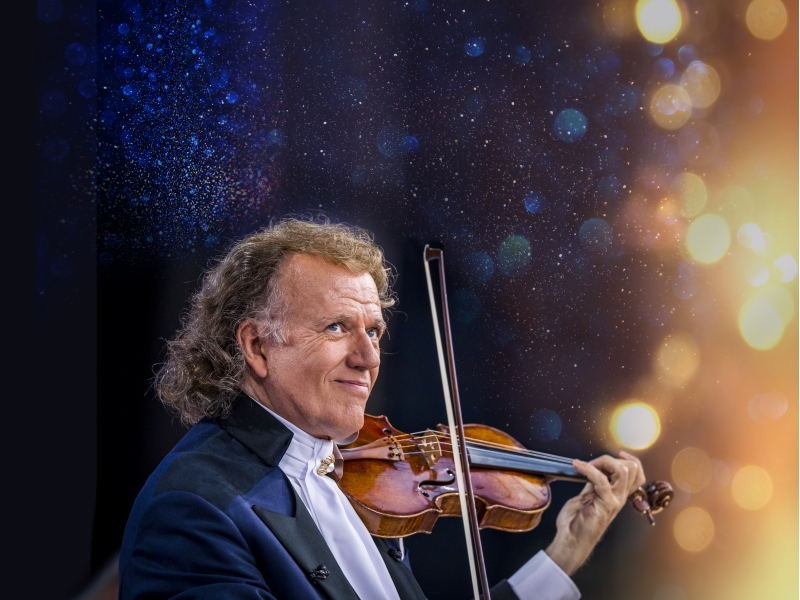 The Dutch Maestro, André Rieu, is a man who loves to put on a show!
Famous for his energetic performances accompanied by his Johann Strauss Orchestra, the maestro puts on a great spectacle in tandem with his orchestra, choir and soloists.
Celebrating his 70th birthday in 2019, Andre Rieu has toured the world with the famous musician set to perform a New Year Concert in Amsterdam in early January 2022.
Speaking to our trusted partner, Newmarket Holidays, here are 6 tips Andre Rieu has for travellers spending time in the famous capital.
"Start your day on the flower market and buy some beautiful tulips to take home," André says.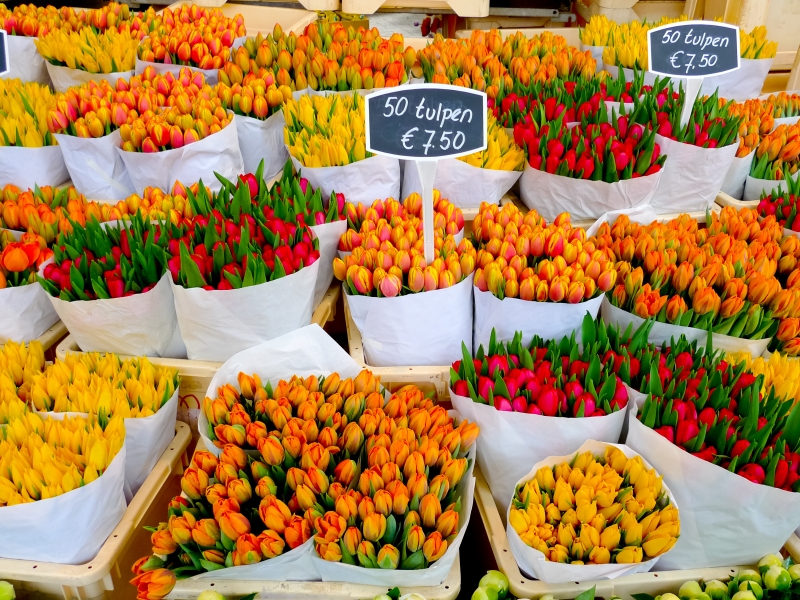 One of the world's greatest tulip destinations, The Netherlands, home to Keukenhof, the 'Garden of Europe', grows an amazing three million bulbs each year.
Take the opportunity to pick up a bouquet in the city with further floral highlights found on a wander through Amsterdam's Bloemenmarkt – the world's only floating flower market!
"Have some cheese at one of the many cheese stores"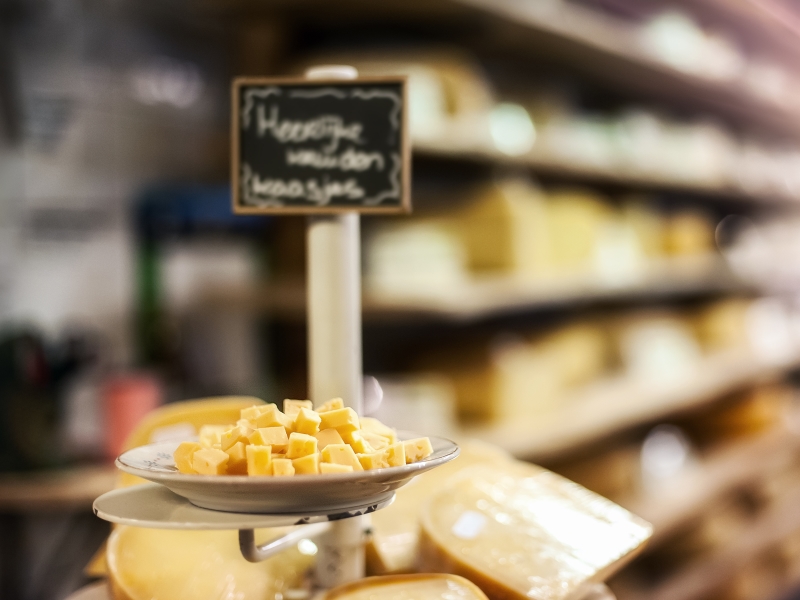 The Netherlands is a country famous for its delicious cheese.
Producing a mixture of different distinctive cheese, The Netherlands is perhaps best known for its Gouda – the country's most popular.
In Amsterdam, Gouda tends to have a lovely tanginess to it alongside a blend of different flavours.
"I recommend visiting the Rijksmuseum to admire their wonderful paintings. My son Marc is an art historian and he has plans to give me a private tour there – can't wait for it!"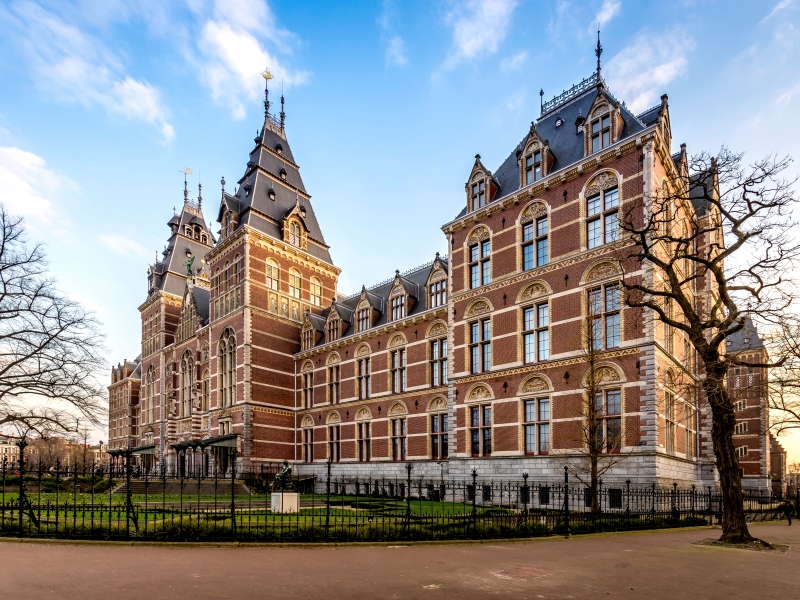 A country known for its notable artists including Mr Rieu himself, readers should place a visit to both the renowned Rijksmuseum and Van Gogh Museum firmly under consideration.
Charting Dutch art and history from the Middle Ages right up until the present day, the Rijksmuseum is home to the country's finest collection of art.
Conveniently close by, the Van Gogh Museum chronicles the life and work of the famous artist, renowned for his iconic Starry Night and self portraits.
"A very moving place to see is the Anne Frank House, which contains the most complete information about Anne Frank and her diary."
One of the capital's most-visited attractions, Anne Frank House is actually where Anne Frank and her family hid for more than two years during WWII.
During a visit, readers will be able to learn about her life and see the secret Annex where Anne wrote her famous diary – also on display in the museum.
"Enjoy an authentic and delicious dinner in Hap-Hmm – in this restaurant you will taste several Dutch recipes I can truly recommend!"
Famous Dutch dishes include Apple Pie, Herring, Oliebollen (Sweet Dumplings) and Stamppot – the perfect winter warmer dish involving sausages, vegetables and potatoes!
"Enjoy a boat trip on the famous Amsterdam canals, flanked by monumental patrician houses, filled with history. They remind me of the Golden Age of so many famous Dutch artists, such as Rembrandt, Frans Hals, Jan Steen."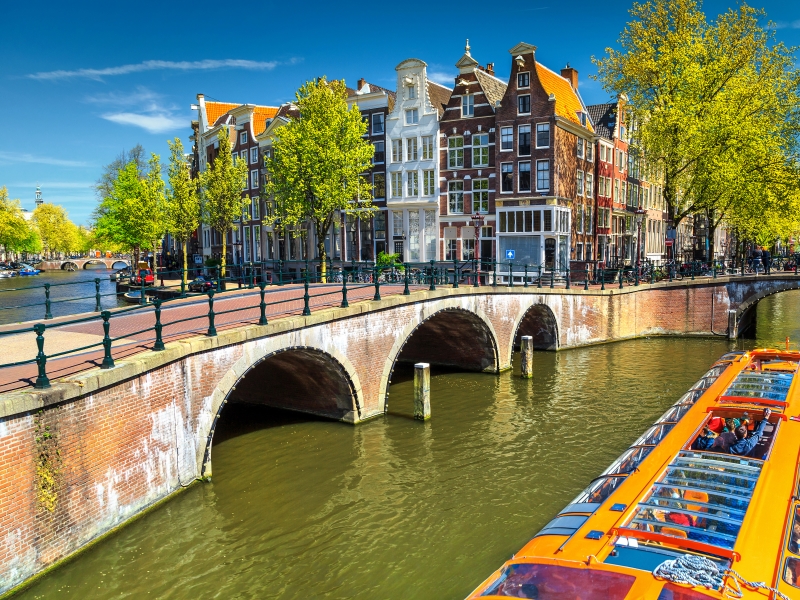 A huge network of canals sits within Amsterdam with the city divided up into more than 80 islands connected by over 1,000 bridges!
Taking to the water, an optional canal cruise accompanied by wine, cheese and lunch gives readers the chance to admire Amsterdam's striking architecture.
See the Dutch Maestro perform live!