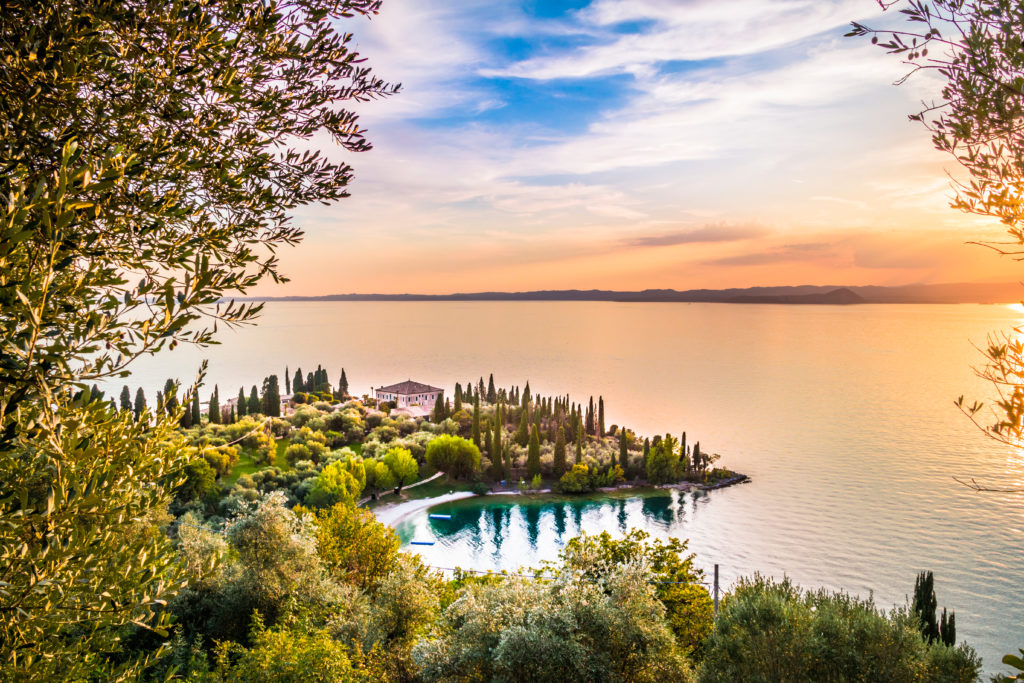 Autumn is the perfect time to visit Italy. There are fewer tourists, the weather is pleasantly warm and there are still plenty of activities on offer.
Here are 8 of the top places to stay and sights to see in Italy this autumn.
1. Lake Como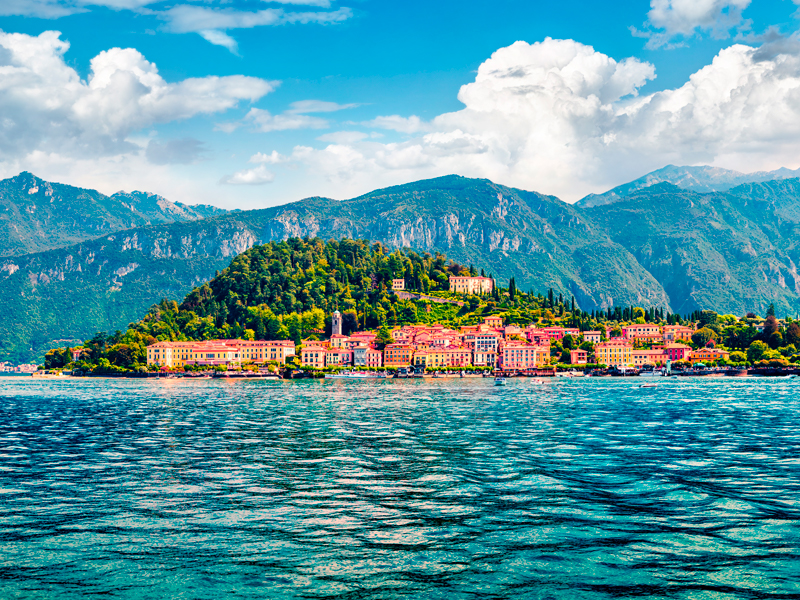 Perhaps Italy's most well-known lake, Lake Como is famous for its gorgeous weather, beautiful scenery and opulent celebrity villas.
Take a boat tour and stop-over in the town of Bellagio, located at the intersection of the lake's three branches.
Often referred to as 'The Pearl of Lake Como', Bellagio is a highlight for many visitors and the perfect place to shop for Italian handmade goods.
From Lake Como, take an excursion to the nearby buzzing city of Milan, or experience the Bernina Express, an unforgettable scenic train ride through the Swiss Alps.
2. Florence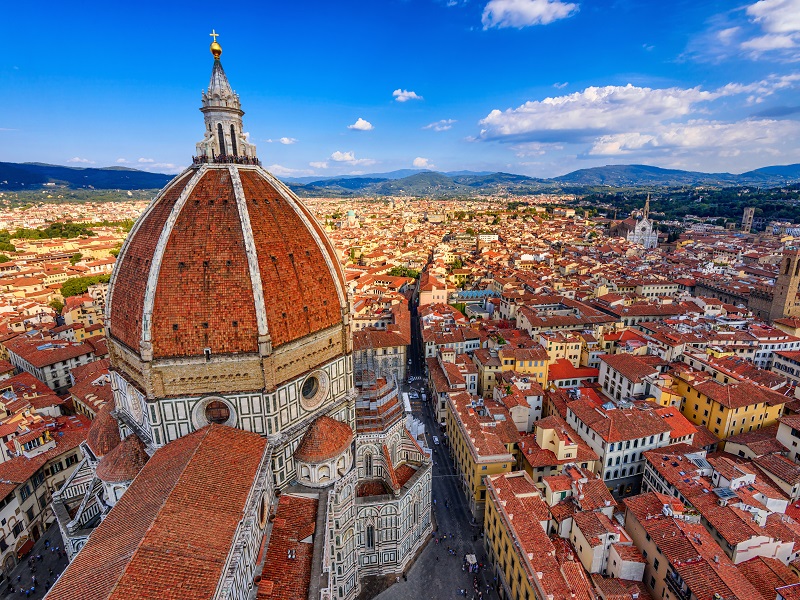 A holiday to Tuscany is not complete until you visit Florence, the birthplace of the Renaissance, and a city that has contributed greatly to the cultural and political development of Europe.  
One key highlight is the striking Duomo cathedral, originally built in the 13th century and structurally completed in 1436, with the addition of its iconic dome.  
Other must-sees include the Ponte Vecchio, Uffizi gallery and Piazza della Signoria.  
Florence is also where you can view one of the most famous artworks of the Renaissance – Michelangelo's David. 
3. Lucca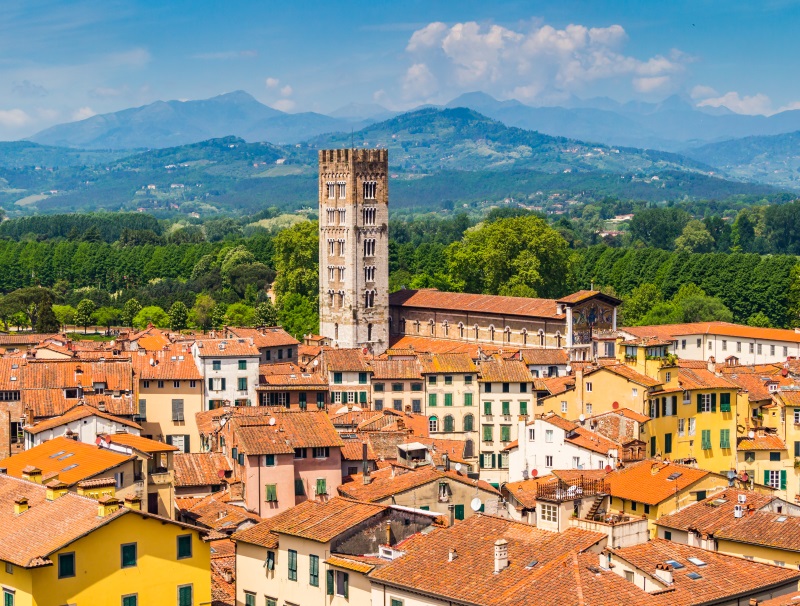 The birthplace of Puccini, the beautiful Renaissance town of Lucca is the only city in Italy completely surrounded by walls.
These incredible city walls provided an ideal set of viewpoints to see the town's rooftops, bell towers and stunning surrounding countryside.
A visit to Lucca's remarkable Cathedral of San Martino is also a must.
Here you can see Tintoretto's painting of The Last Supper and a wooden cross carved by the biblical figure, Nicodemus.
4. Lake Garda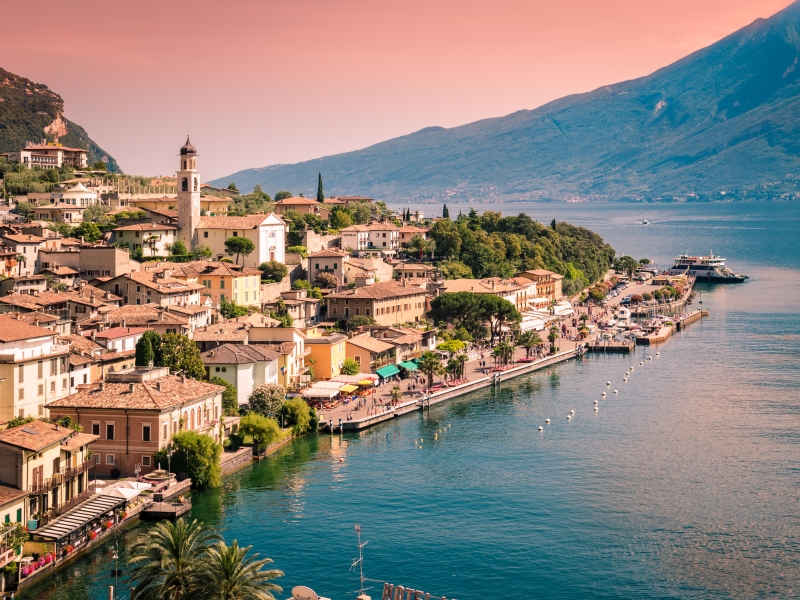 Lake Garda, with its crystal-clear water and soaring mountain backdrop, is perfect for unwinding and exploring Italy's sights.
A boat tour is the best way to admire the charming towns dotted along the lake, such as with village of Limone, with its lemon groves, or Malcesine, known for its medieval Scaligero Castle.
You can also easily take a day trip to the UNESCO city of fair Verona, or to the 'Floating City' of Venice, from your base in Lake Garda.
5. Verona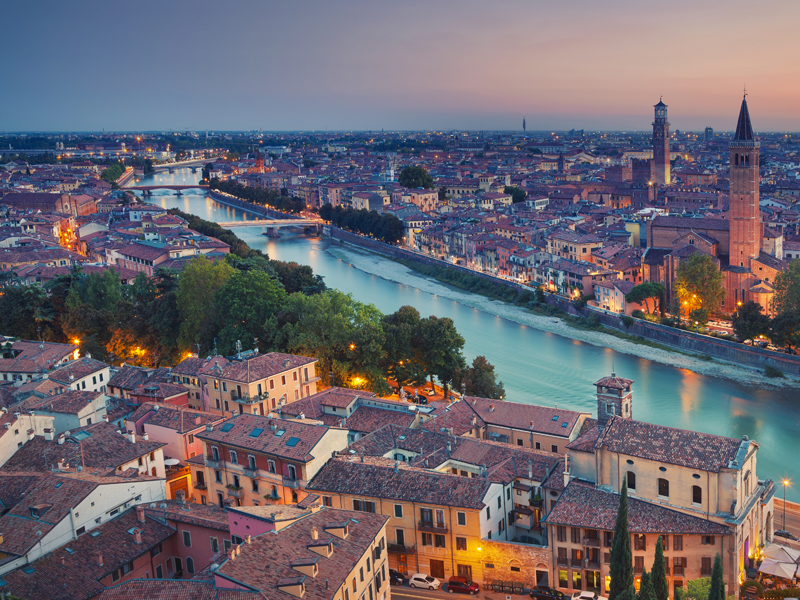 Verona is located just a few hours away from Lake Garda.
This UNESCO World Heritage Site is filled with historical buildings and is best known for its Roman amphitheatre, home to the world-famous Verona Opera festival.
The city was also the setting for Shakespeare's Romeo and Juliet, and you can visit Juliet's iconic balcony.
Although only added to the house in the 20th century, it is still a wonderful photo opportunity and one of the many highlights of Verona.
6. Venice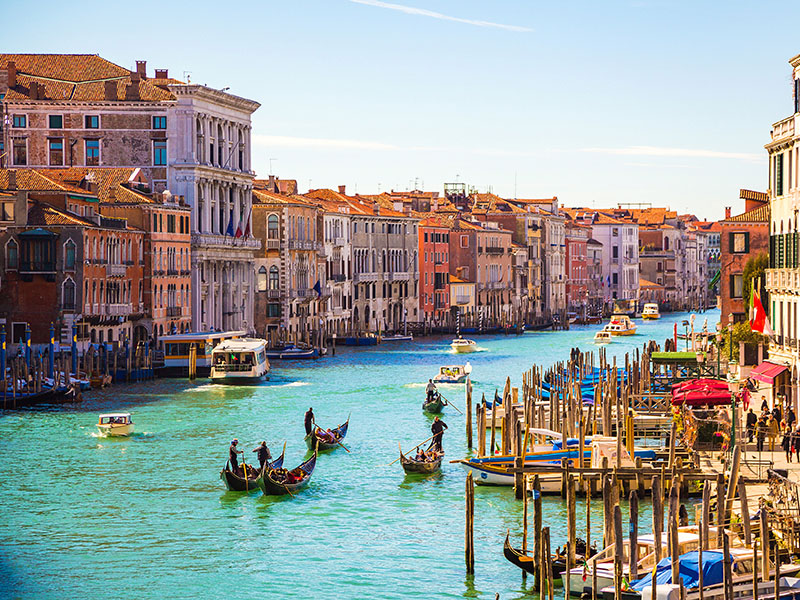 Known at the 'La Serenissima', or the 'Most Serene', experiencing Venice is at the top of many Italy bucket lists.
On a trip to the capital of the Veneto region, you can wander the extensive network of canals, alleys and squares that make up this enchanting city.
See famous landmarks like St. Mark's Square and Palazzo Ducale, admire 16th and 17th century art in the Galleria Franchetti, and stroll along the Rialto Bridge.
7. Sorrento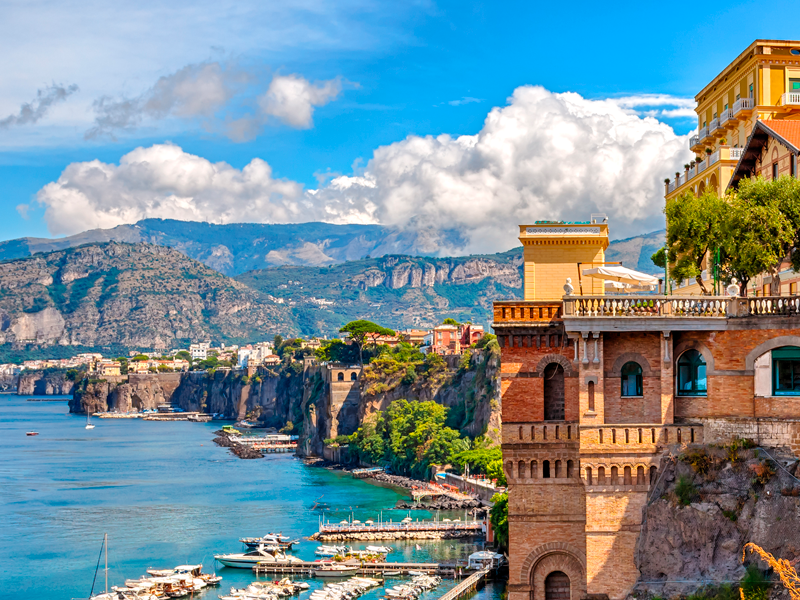 The Sorrento Coast, a popular holiday destination in the south of Italy, is perfect for those looking to relax in natural surroundings and enjoy the coastal views.
Experience the unique landscape of hills and valleys, scented lemon orchards, olive groves and dramatic cliff tops giving way to picturesque fishing villages.
Make sure to explore the Amalfi Coast on your Sorrento trip, as it's renowned for its breath-taking scenery and is possibly one of the most scenic drives in Europe.
8.

Pompeii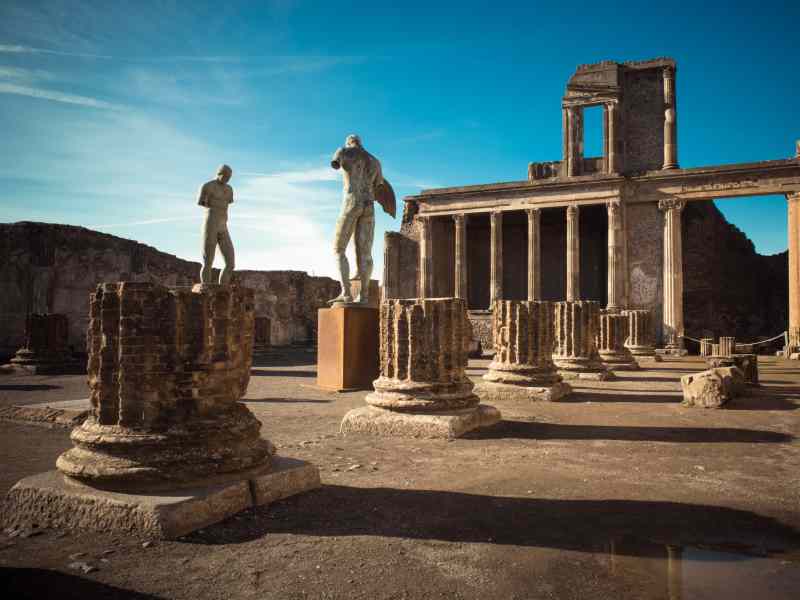 For those staying in Sorrento, a trip to the archaeological site of Pompeii is a must.
In 79AD, Mount Vesuvius erupted and simultaneously destroyed and preserved the Roman city.
You'll feel as though you have been transported back 2,000 years ago as you see homes, fast food restaurants and even people and animals frozen in time from the volcanic blast.
It is recommended that you take a guided tour of Pompeii as you'll get a fascinating insight into the history of the city and its residents.
Feeling Inspired?
With our trusted tour partner, Travel Department, any new bookings can be changed for free or you can swap your deposit for a voucher with no expiry date.
View Online Brochure
Similar Features
Off the Beaten Track – Experience more on an Adventure Holiday
André Rieu – 6 Tips from the Dutch Maestro on how to spend your time in Amsterdam
---
Follow us on Facebook or on Instagram @DCThomsonTravel. Got a travel suggestion or story you want to share, email us at holidayenquiries@dcttravel.co.uk.