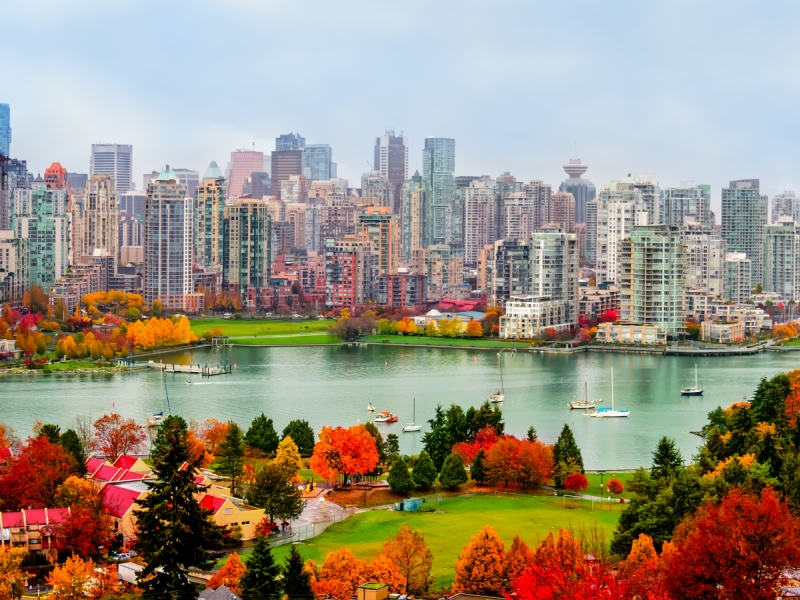 One of the greatest cities in the world, Vancouver is an extraordinary place to visit.
This huge city is known for its walking-friendly layout and close proximity to the spectacular Canadian wilderness – often thought of as some of the best natural landscapes you will encounter on the entire planet.
Taking inspiration from a sensational 10-night itinerary exploring some immense tourist spots including Banff National Park and Icefields Parkway, we focus on 5 of Vancouver's greatest sights.
Starting with one of the most iconic landmarks on the North American continent, we look at Canada Place.
1. Canada Place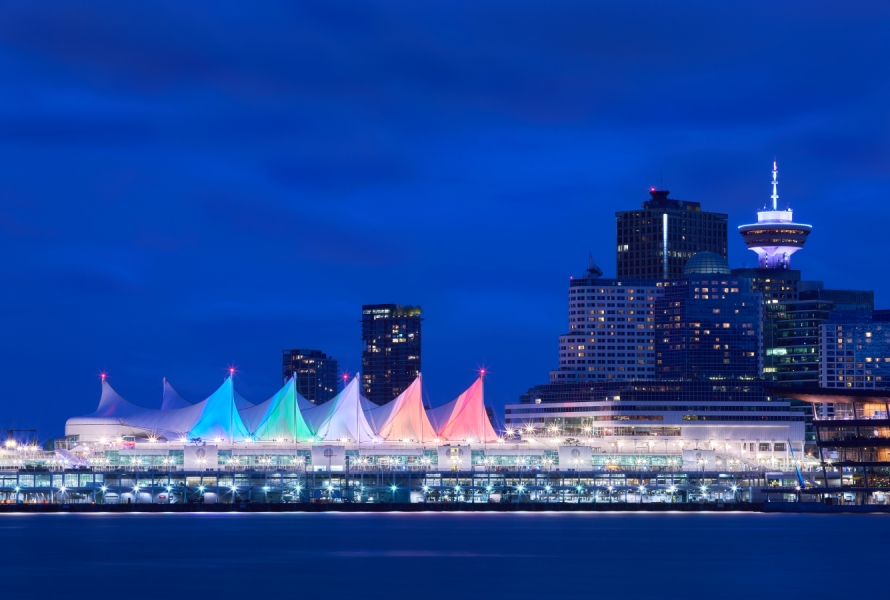 Resting on Vancouver's waterfront, Canada Place is a true Canadian landmark and world-renowned venue that hosts a number of events throughout the calendar year.
Pleasing on the eye, Canada Place's modern design commands attention, particularly at night when lit up in different colours to great effect.
The complex's design takes inspiration from a ship with a roof shaped like huge sails flowing in the wind.
2. Chinatown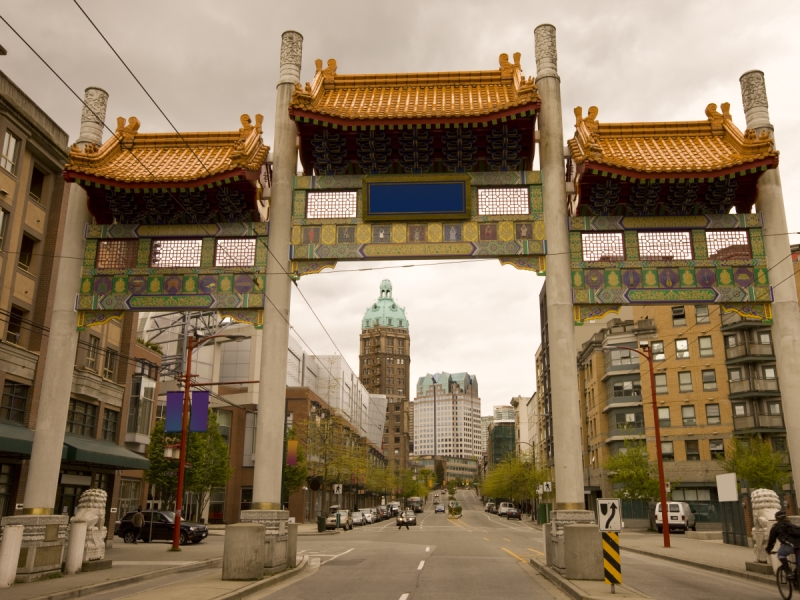 A number of cities on the North American continent each have their own distinct Chinatown quarters where visitors are pleasantly introduced to an often dramatically different culture than their own.
Home to a wealth of fantastic Chinese produce, a stop in the city's Chinatown is a rather fantastic experience.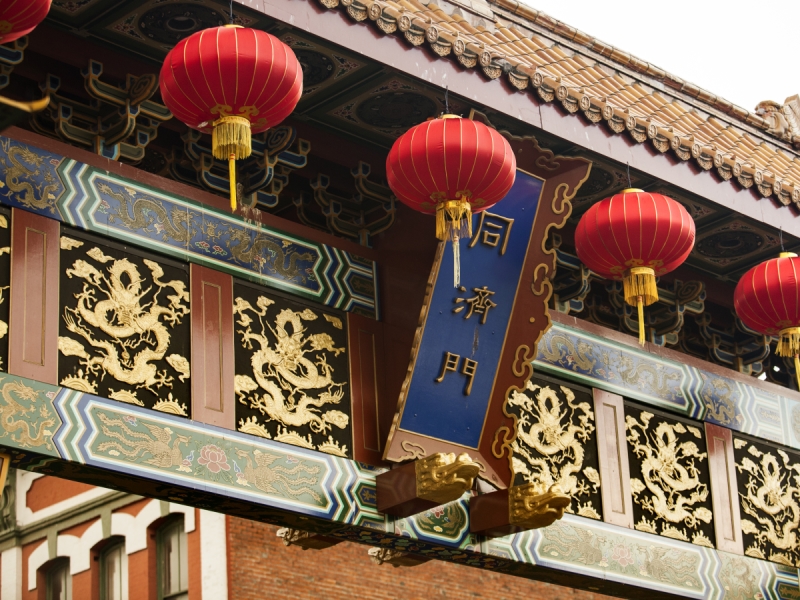 Canada's largest Chinatown, this exciting part of the city is a must-visit for any travelling foodies.
On arrival, you will be welcomed by a delicious combination of sights and smells sure to whet your appetite!
3. English Bay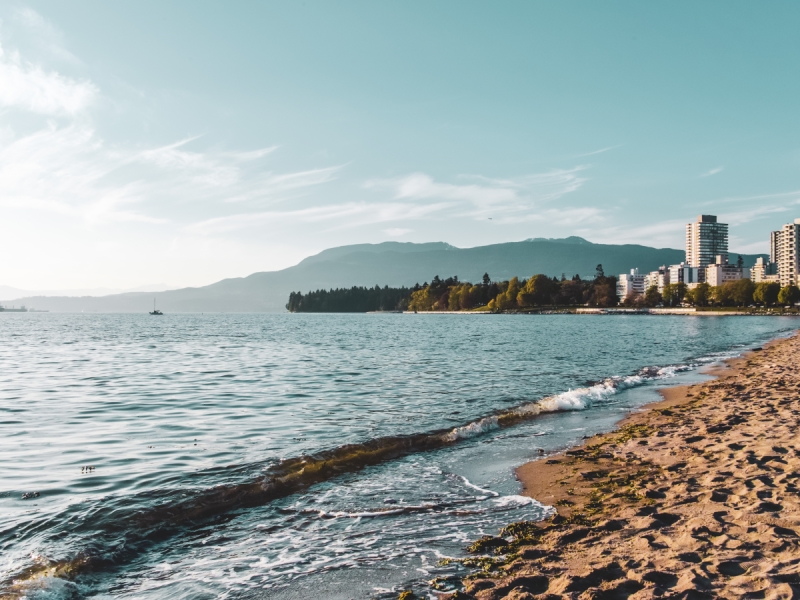 A lovely beach tucked away in an inlet in the city, English Bay is conveniently close to the heart of Vancouver's downtown area.
---
---
Noted for clean stretches of sand, the beach is a pleasant and calming spot offering a break away from the busy streets of the city.
4. Gastown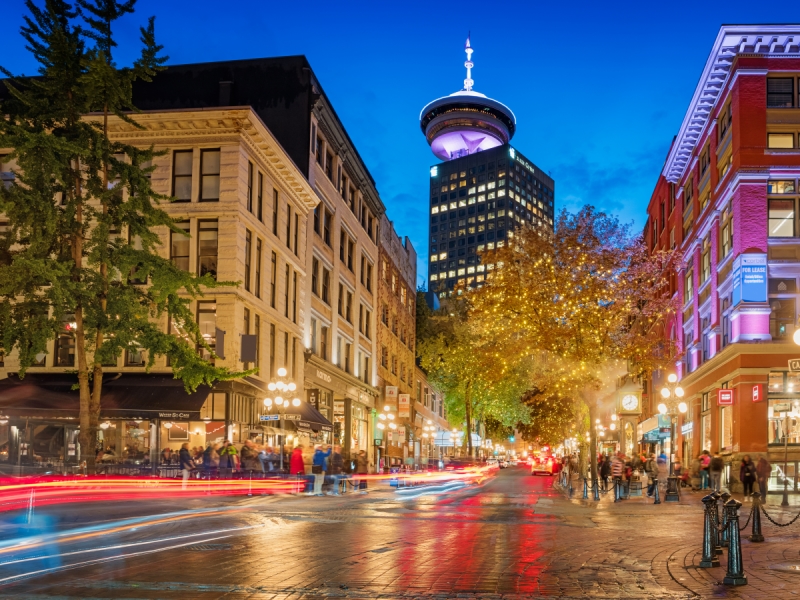 As iconic as they come, Vancouver's Gastown, complete with its own whistling Steam Clock is one of the trendiest spots in the entire city.
The oldest part of Vancouver, Gastown's notable Victorian buildings stand in contrast to the city's more modern and vertical additions to Vancouver's skyline (as shown in the above image).
Some of the buildings in the area date back to the city's creation at the end of the 19th century.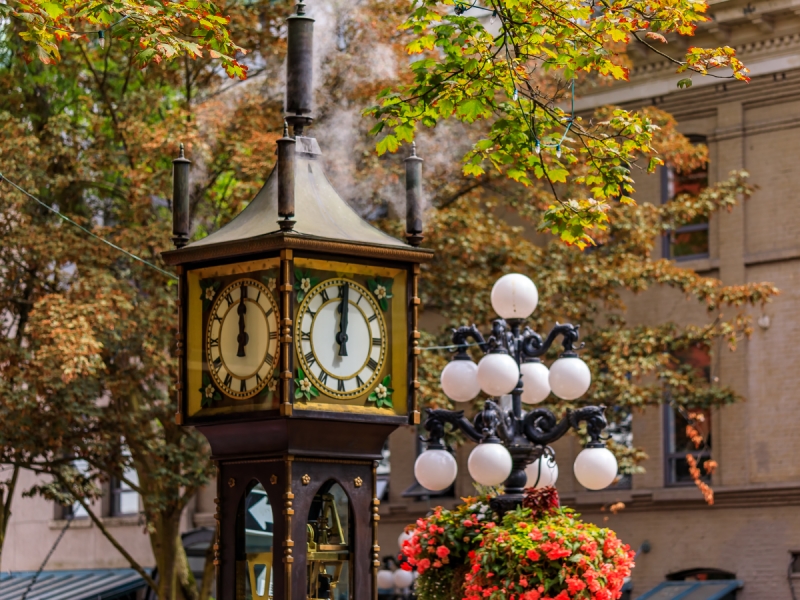 A key tourist draw, Gastown's Steam-powered clock fed by steam pipes lying under the streets of the city, is one of the few of its kind in the world.
A bizarre sight, the clock releases steam endlessly as cars and pedestrians go about their business.
In the area, there a number of great restaurants and cafes worth checking out if you have the time.
5. Stanley Park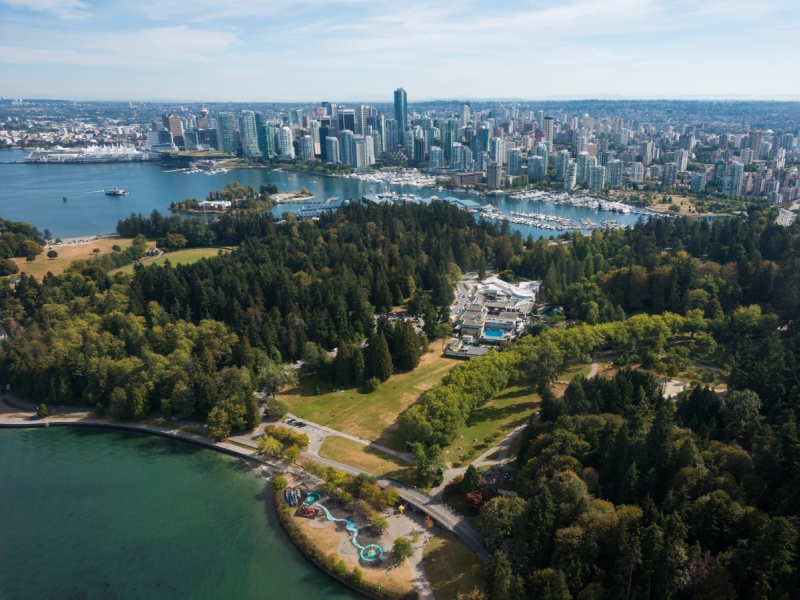 Stretching over 1000 acres, Stanley Park is one of the world's greatest parks.
A walking and cycling hotspot, the Park is the perfect introduction to the natural beauty of Canada awaiting beyond the limits of the city.
Often hailed as one of the world's greatest urban parks, Stanley Park has a wealth of attractions to experience whilst visiting.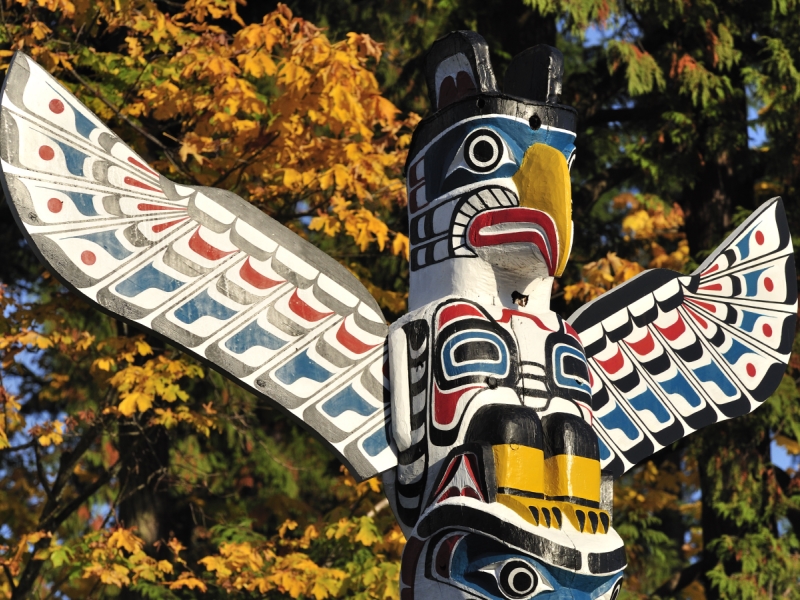 These include a lovely scenic waterfront trail, an aquarium (Canada's largest), colourful totem poles, and a working miniature railway that you can ride through the park.
All aboard! A visit to this beautiful, huge green space is a must whilst spending time in Vancouver.
Visit Vancouver during an escorted tour
Find out further details about this incredible holiday flying from Edinburgh here.
Similar Features
Off the Beaten Track – Experience more on an Adventure Holiday
André Rieu – 6 Tips from the Dutch Maestro on how to spend your time in Amsterdam
---
Follow us on Facebook or on Instagram @DCThomsonTravel. Got a travel suggestion or story you want to share, email us at holidayenquiries@dcttravel.co.uk.