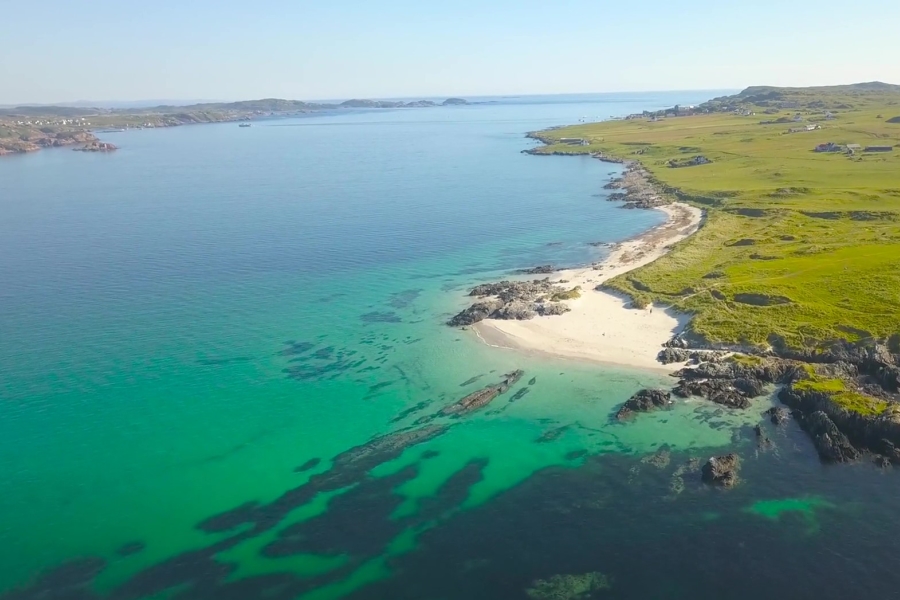 As the world starts to slowly but surely open up again, here are some spectacular video clips showing off some of Scotland's bonniest and best known locations.
Ranging from curious locals to lovely stretches of coastline, grab a cuppa' and browse these spectacular clips, each providing a little inspiration and a reminder of how spectacular Scotland really can be…
1. Lunga
Round about this time of year, the remote Treshnish Isles off the coast of Mull begin to welcome cute little Atlantic Puffins in their droves.
Settling in for summer, becoming some of coastal Scotland's star attractions, Lunga is the best known in this amazing little archipelago.
2. Iona
Iona's coastline really is something special. Visitors can loop the small island with relative ease. We also recommend stopping by Iona Abbey, dating back several hundred years.
3. Lewis & Harris
An action shot if ever there was one of the mythical Standing Stones, Lewis & Harris is a must-visit for any serious island-hopper.
Alongside the 5,000 year old Callanish Standing Stones, Luskentyre Beach on Lewis is one of the UK's most spectacular beaches.
4. Shetland
Quite the stretch of coastline isn't it? Remote Shetland, as close to Norway as Scotland, is rugged, serving up a blend of jaw-dropping coastline, fascinating culture shaped over centuries and wildlife.
5. Mull
Located to the north of the island, colourful Tobermory is as postcard-perfect a Scottish town as they come.
Home to a busy harbour, local legend suggests that the wreckage of a sunken Spanish galleon lies just off this lovely stretch of coast.
6. Glenfinnan Viaduct
Whether you are travelling along aboard the The Jacobite Steam Train or admiring from a number of vantage points, Glenfinnan Viaduct is a must-visit Scottish location.
Nearby Loch Shiel is not to be missed, either.
Here, the 'Young Pretender' 'Bonnie' Prince Charlie raised his standard in defiance of the English in 1745.
Browse our Holidays in Scotland Collection
Similar Features