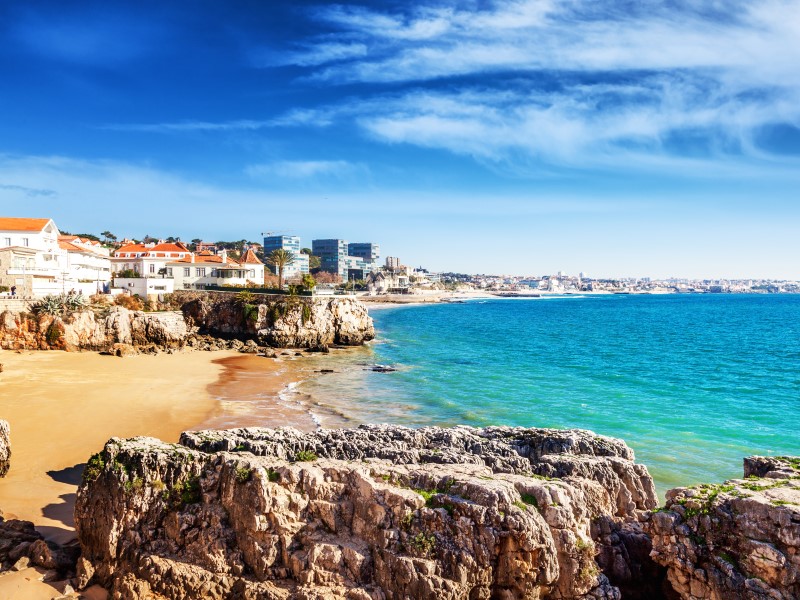 Based in the sunny and popular resorts of Cascais or Estoril, we take a look at some of the top places to visit on a week's holiday to the Lisbon Coast.
1. Sintra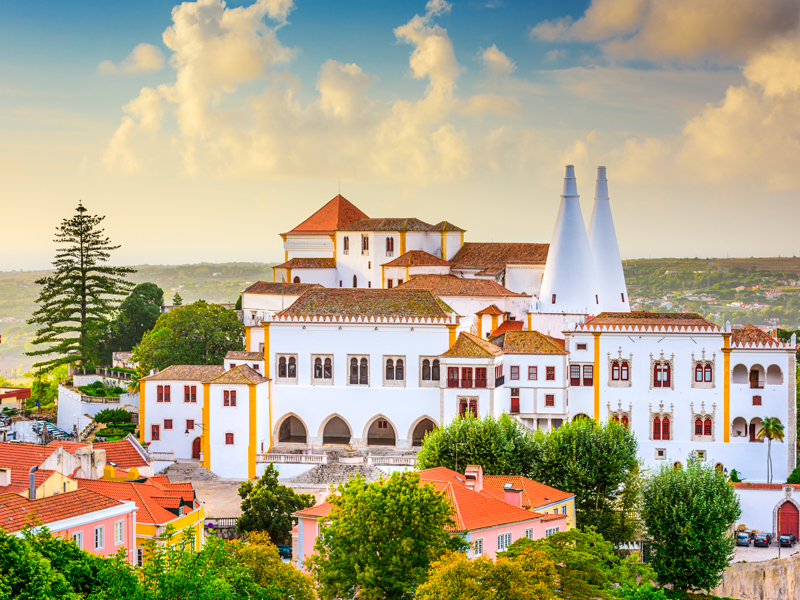 Located 25km from Lisbon, Sintra is a popular tourist destination.
With fairytale architecture, royal palaces and castles, and leafy gardens, it's easy to see why.
A key landmark to visit is the Palace of Sintra, found in the heart of the town.
Forming part of the Cultural Landscape of Sintra, a UNESCO World Heritage Site, the palace was formerly used as a hunting and summer retreat for the Portuguese Royal Family.
Venture inside the palace to admire its lavishly decorated rooms, including the 'Sala das Pegas', or the Magpie Room, which has a ceiling painted with magpies.
Related Holiday – Estoril & the Lisbon Coast
2. Lisbon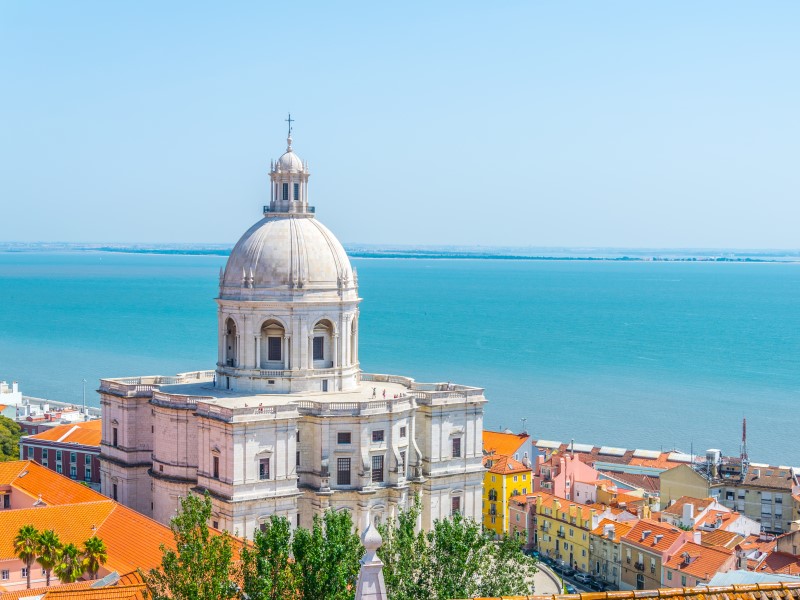 Portugal's capital, Lisbon, resting amongst hills on the coast, is one of the most important capitals in all of Europe.
Rich in history, this once crucial trading post offers memorable Old Quarters complete with cobbled streets and lovely period buildings.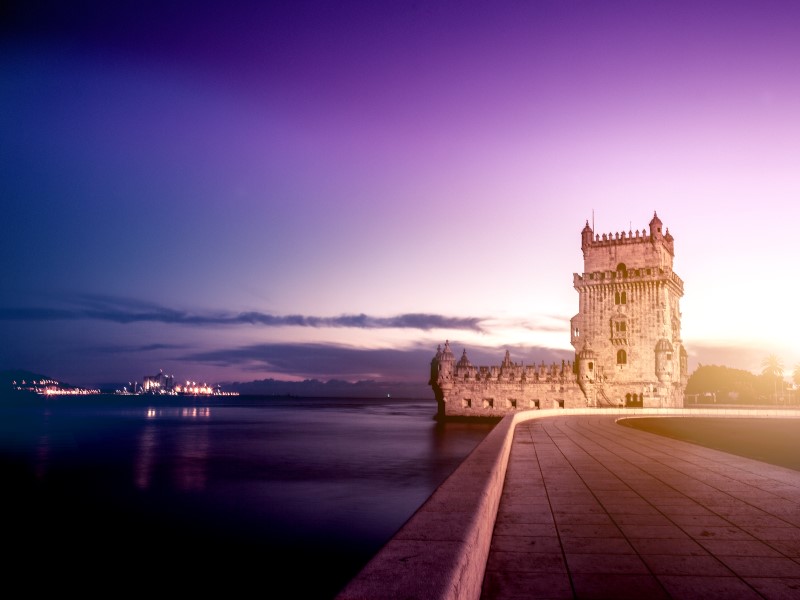 Of course, a visit to the capital would not be complete without paying a visit to the beautifully placed and often dramatic-looking Tower of Belem.
Once part of the city's defense, the Tower rests right on Lisbon's waterfront where you can catch a glimpse of the vast Atlantic Ocean out in the distance.
Other Lisbon landmarks to explore include the Jeronimos Monastery, Rossio, Avenue of Liberdade and Marquês de Pombal Square.
Related Holiday – Estoril & the Lisbon Coast
3. Obidos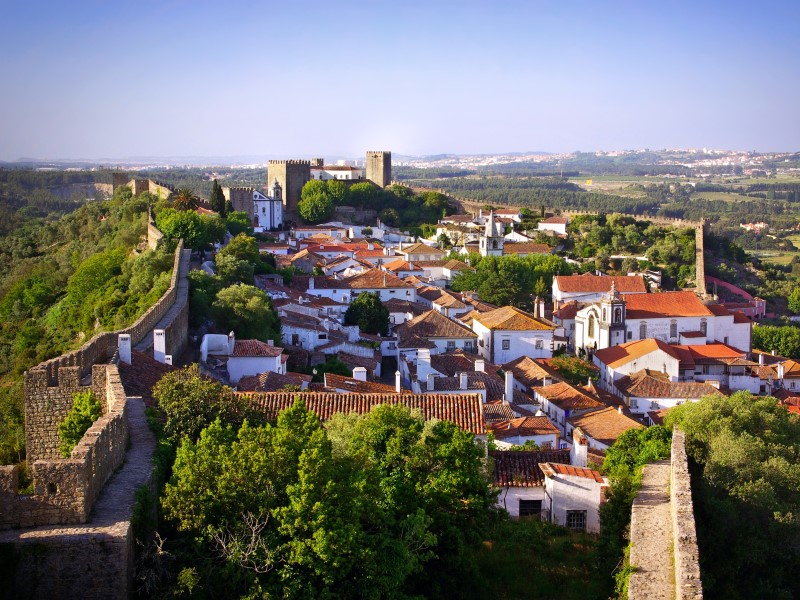 Characterised by lovely cobbled streets and offering the chance to walk along well-preserved walls that once protected the village, Obidos is a beautiful Portuguese historic place of interest.
Standing since medieval times, the Castle of Obidos is a rather intimidating sight up close (doing its job then!).
Turreted, the castle is a magnificent local landmark and adds to the enchanting charm of the village.
Related Holiday – Estoril & the Lisbon Coast
4. Cascais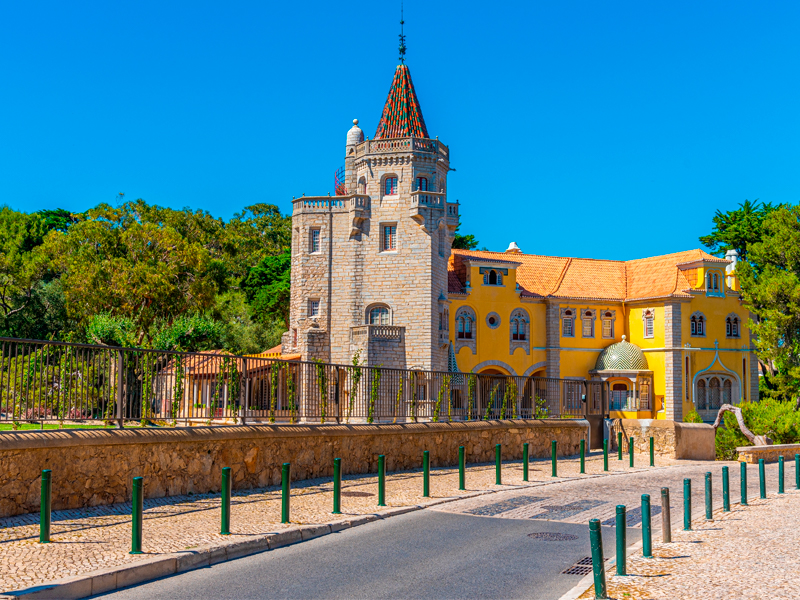 Originally a quiet fishing port, Cascais was brought to life in the 19th century, when it was discovered by Portuguese nobility, transforming it into a fashionable retreat for royals.
Today, Cascais is a beach resort and a lively town with sandy beaches and grand mansions.
In the town centre you'll find quaint fisherman's cottages that house shops, bars and restaurants, and there is also an abundance of historic sights to explore.
One historical highlight is the Museum Condes de Castro Guimarães, which was built by an Irish tobacco millionaire in 1902.
The house was constructed in the style of a medieval castle, and was later donated to state as an art gallery and museum.
Related Holiday – Estoril & the Lisbon Coast
5. Estoril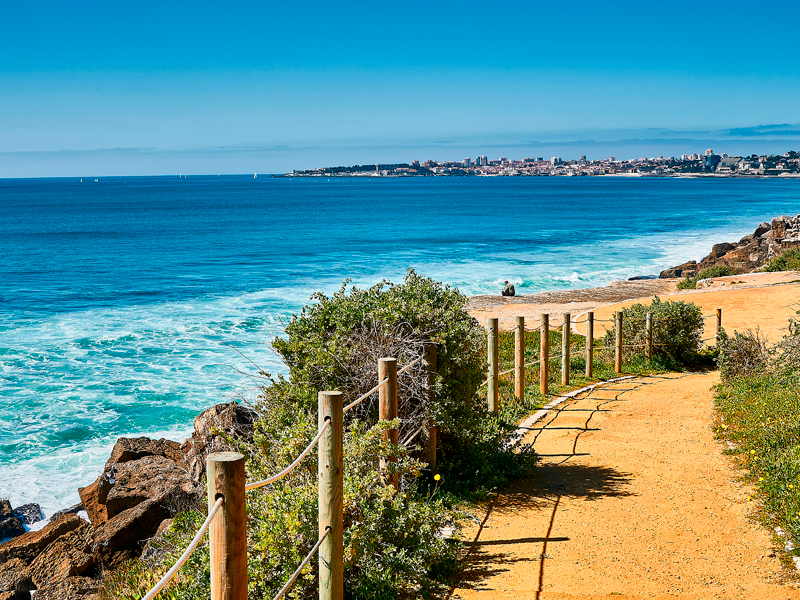 Just a short walk along the promenade from Cascais is Estoril, another popular beach resort.
Developed after Cascais, Estoril was another key holiday spot for the rich and famous along the Portuguese Riviera.
One of the key attractions is the Estoril Casino, thought to be the largest casino in Europe.
With a thousand slot machines and a variety of game tables, the casino also hosts an auditorium and art gallery.
It also has an interesting history – in World War II, the casino was a hotspot for exiled royals and spies from both sides.
James Bond author, Ian Fleming, visited the casino on a trip to Portugal during the war, and it is said that this visit, and his other wartime experiences, provided inspiration for his first novel.
Related Holiday – Estoril & the Lisbon Coast
Spend a week on Portugal's beautiful Lisbon Coast
Find out more about this holiday.
Similar Features
---
Follow us on Facebook or on Instagram @DCThomsonTravel. Got a travel suggestion or story you want to share, email us at holidayenquiries@dcttravel.co.uk.