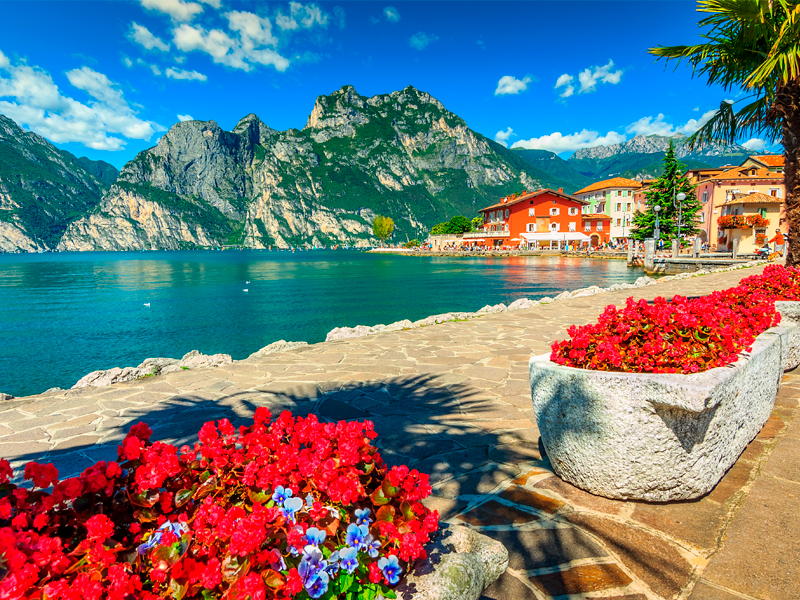 Spring is an ideal time to holiday in Europe.  
The flowers are in bloom, the weather is pleasant for excursions and you can enjoy key tourist spots without the crowds of peak summertime.   
Here are 10 of our top destinations to visit in spring 2022.  
1. Tenerife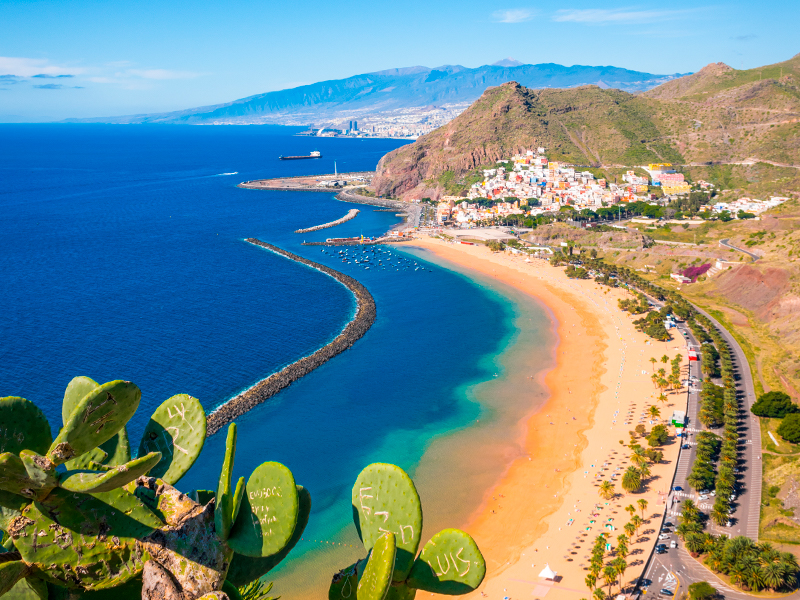 Known as Spain's 'Island of Eternal Spring', Tenerife is a fantastic holiday destination all year round, with mild weather even in winter.   
Although temperatures begin to rise in March, this is the month when you are most likely to see a snow-capped Mount Teide!  
The north side of the island has cooler and damper weather than the south, so the landscapes are much lusher. 
Here you can enjoy a visit to Santa Cruz, one of Spain's busiest sea ports and joint capital of the Canary Islands.   
A trip to the UNESCO World Heritage city of La Laguna is also enjoyable, with its historic old town and impressive cathedral.   
Related Holiday – Tenerife Coast & Country
2. Costa Brava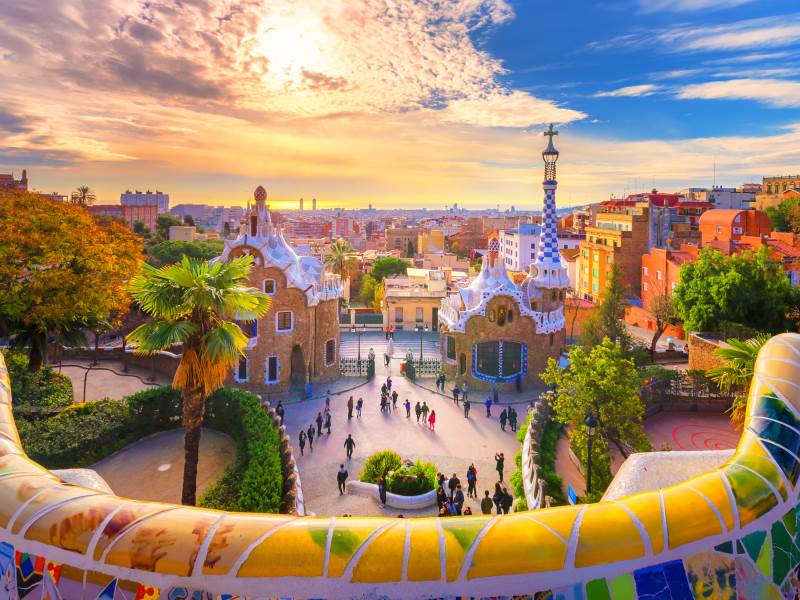 Spring is the best time to visit Costa Brava for those who love the sun but want to avoid the intense heat, with temperatures averaging around 19 °C.
Costa Brava is a large area on the Spanish Coast, stretching from the French border down to Barcelona.
The region is known for its sandy beaches, rugged coastline, quaint villages and incredible cuisine.
There are also plenty of cultural sites to explore, including the Salvador Dalí museum in his birth town of Figueres.
For those based close to Barcelona, a day trip is a must.
As well as Gaudi's iconic architecture, the city also has a fascinating Gothic Quarter to admire – a labyrinth of narrow streets with buildings dating back to medieval and Roman times.
Related Holiday – Costa Brava & Barcelona
3. Malta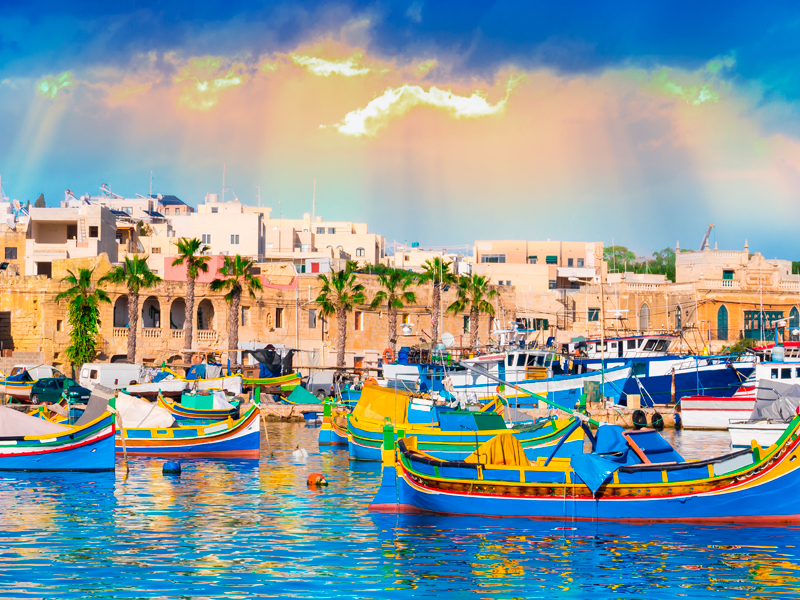 Malta is one of Europe's hottest countries, and has a climate typical of the Mediterranean.   
Temperatures rise in March and April, and although the sea is not quite warm enough for swimming, it is an ideal time for heading out on an excursion.    
In May you can expect temperatures in the mid-twenties but without the crowds of summer.   
Malta's capital, Valletta, is a UNESCO World Heritage Site and well worth a visit, with its colourful Grand Harbour and Baroque landmarks to enjoy.   
You can also hop on a ferry and take a day trip to the island of Gozo, home to the Megalithic temples of Ggantija and the inland sea at Dwejra.    
Related Holiday – Malta & Gozo
4. Andalucia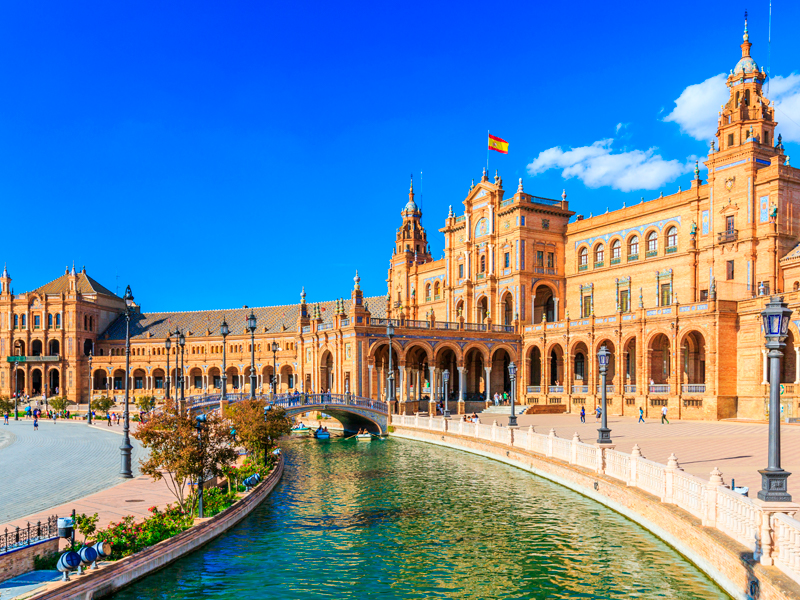 Andalucia, in southern Spain, has over 300 days of sun every year, making it the perfect spring holiday destination.
Popular tourist cities, Seville and Cordoba, can get very hot in summer but are more pleasant earlier in the year, with average temperatures in the mid-twenties in late spring.
Granada is another highlight of the region, with its UNESCO-listed La Alhambra – a stunning palace fortress.
The infamous white-washed towns of Antequera or Loja are the perfect base for your Andalucian adventure.
Related Holiday – Highlights of Andalucia
5. Lake Como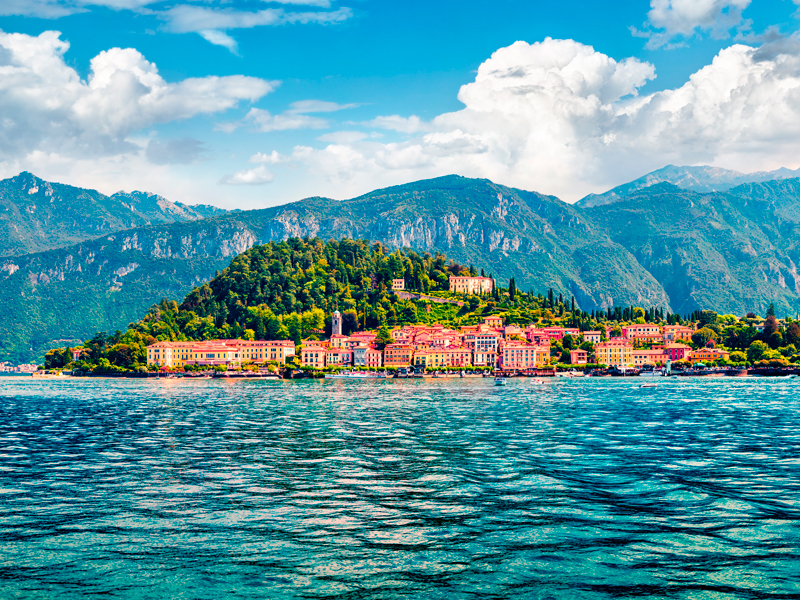 The average temperatures in Lake Como during spring are mild, around 9°C in March and rising to 16 °C in May.
However, May is one of the region's rainiest months, so be prepared for showers.
Lake Como is breath-taking in spring, with flowers starting to bloom all over the lake and a backdrop of snowy alpine peaks.
Less crowds mean you can embrace all this Italian lake has to offer.
One of the best ways to visit the colourful lakeside towns is on a peaceful boat trip.
There is also plenty to enjoy nearby, such as fashionable Milan and the chance to journey on the Bernina Express through the Swiss Alps.
Related Holiday – Lake Como, Milan & St. Moritz including the Bernina Express
6. Cannes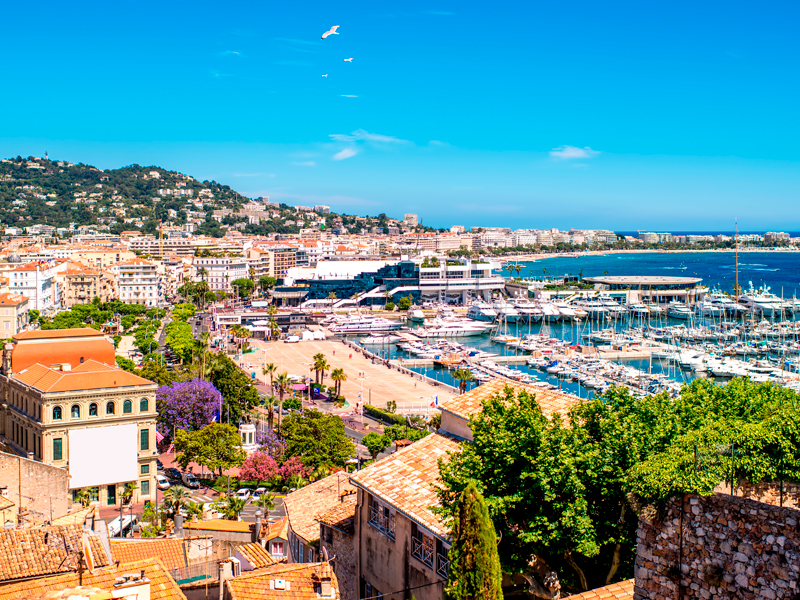 Springtime in the Cote d'Azur is sunny and warm, and a popular time to visit the destination because of events like the Cannes Film Festival.
Cannes is a glamorous all year round, with a yacht-filled marina, designer boutiques and the stunning Promenade de la Croisette.
As well as the glitz, the town also has a medieval old quarter, Le Suquet, to explore.
Head further along the coast, and you'll reach Antibes, famous for its old town and Millionaire's Quay, and Nice, which is full of cultural attractions.
Around an hour's drive from Cannes is Monaco, where you can visit key tourist spots like the Monte Carlo Casino and the Rothschild Villa.
Related Holiday  – Cannes & the Côte d'Azur
7. Lake Garda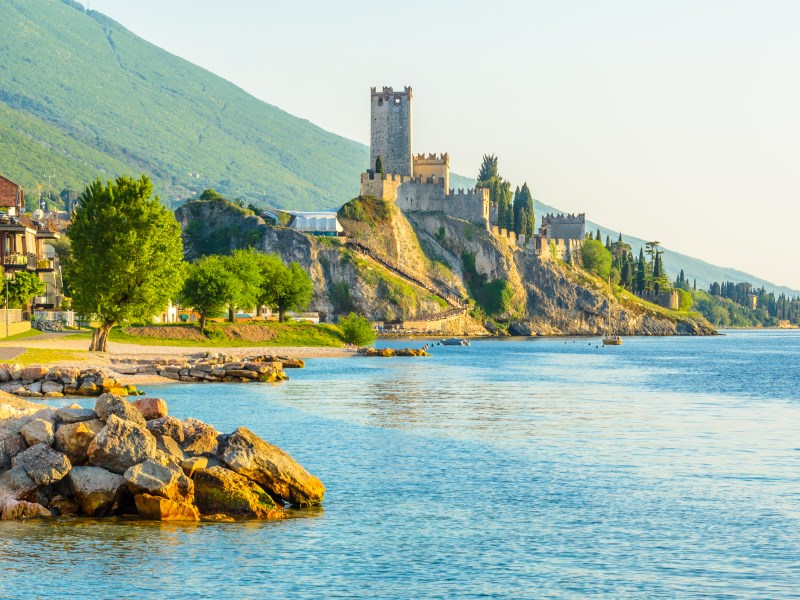 Italy's largest lake, Lake Garda, is spectacular in spring.
The days are bright and fresh, warming up throughout the day, making it the perfect destination for activities like cycling and boat excursions.
You can expect temperatures of up to 19°C in April and 22°C in May, without the humidity of summer.
Take advantage of smaller crowds in spring and enjoy a day trip to nearby Venice.
By the middle of April, Acqua Alta (when Venice is most likely to flood) is usually over – although wading through the water in a pair of boots from one of the stalls is an amazing experience!
Join a walking tour of Venice's landmarks and you'll experience iconic sights such as St. Mark's Square, Doge's Palace and Ponte di Rialto.
Related Holiday  – Lake Garda, Venice & Verona
8. Estoril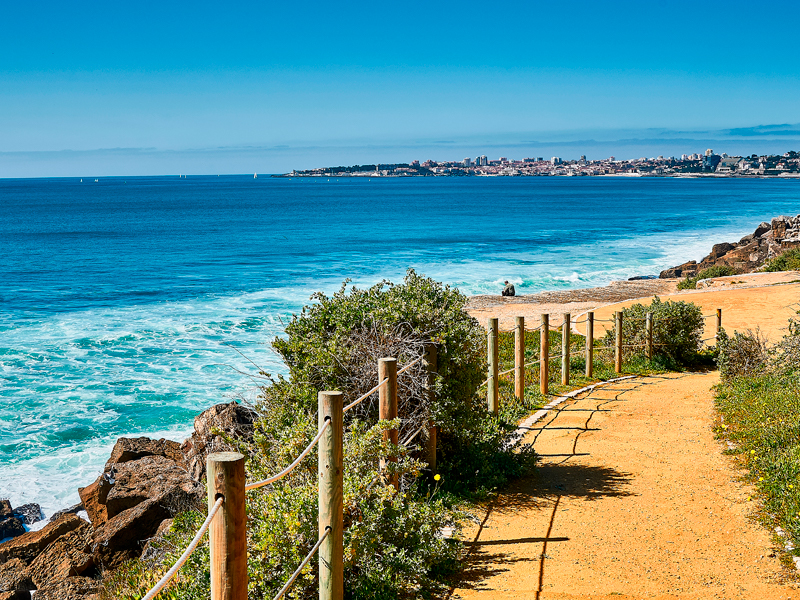 Estoril on the Portuguese Riviera, is perfect to visit in late spring, with plenty of sun but not too much heat.
Being close to the Atlantic, the sea temperature tends not to change and is chilly all year round!
This season is best for those looking to take in all the area has to offer rather than sunbathing on the beach.
Spend a day exploring Portugal's capital Lisbon and its historic monuments, including Belem Tower.
The city sees 290 days of sunshine a year and is famous for its outstanding cuisine, particularly the fresh seafood.
Related Holiday – Estoril & the Lisbon Coast
9. Sorrento Coast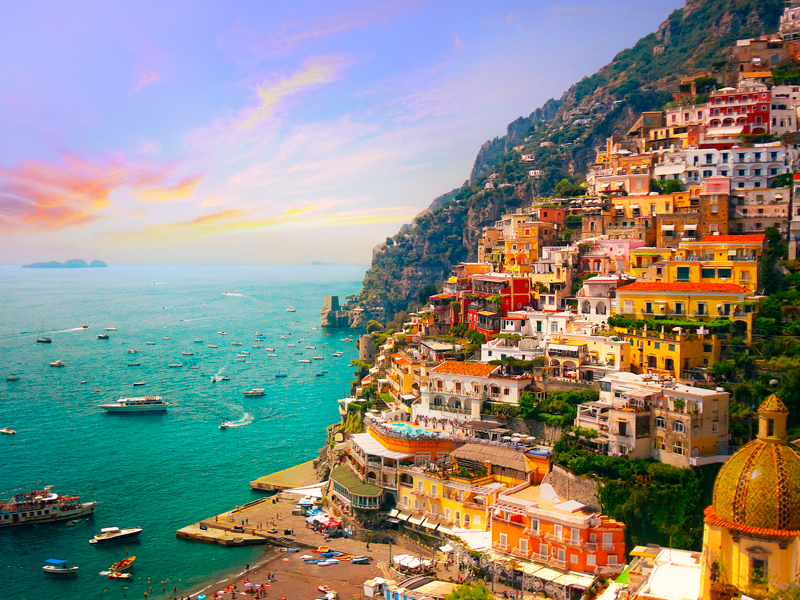 Sorrento is charming in the springtime.
With as much sun as summer, the temperatures are milder and the iconic lemon trees are in bloom.
A very popular destination in the summer, there is a calmer atmosphere during the spring.
There is much to explore in this area and plenty of options for day trips.
Travel along the stunning Amalfi Coast, admiring the breath-taking views and pastel buildings, or take a hydrofoil to the enchanting island of Capri.
A short drive north of Sorrento is Pompeii, where you can tour the ruins of the ancient Roman town and learn about what happened when Mount Vesuvius erupted in 79AD.
Related Holiday – Sorrento Coast, Pompeii & Capri
10. Dubrovnik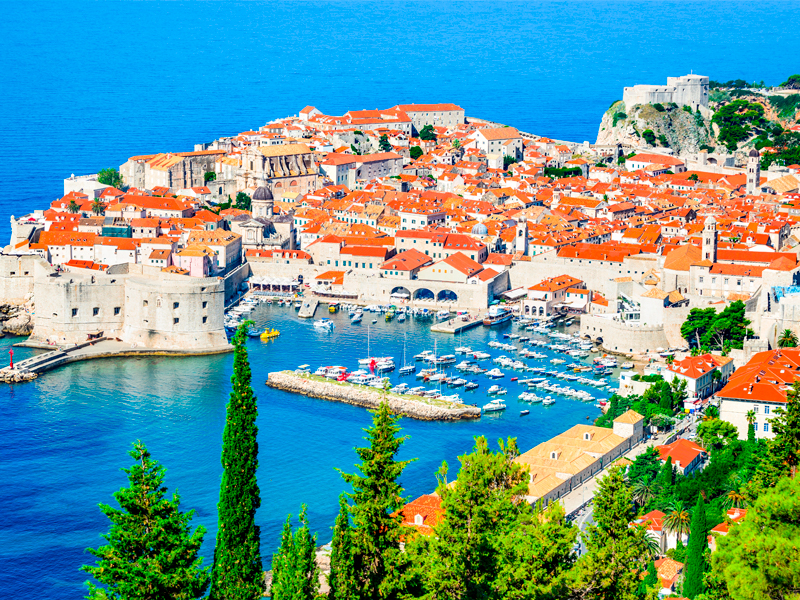 Dubrovnik is one of the most popular places to visit in Croatia and it is busy from spring to autumn.
May is a great month to visit Dubrovnik, with about half the number of tourists of July but still great weather.
Coined 'the Pearl of the Adriatic' by Lord Byron, Dubrovnik has gorgeous scenery, a rich history and spectacular architecture to enjoy.
Taking a boat trip to some of the nearby islands in the Adriatic Sea makes for a great day trip.
Sail around the Elaphiti Islands or visit the island of Korcula for a walking tour of the old town.
Related Holiday – Discover Dubrovnik
Explore 2022 Holidays
Click here to view the full European Holiday collection.
Similar Features
---
Follow us on Facebook or on Instagram @DCThomsonTravel. Got a travel suggestion or story you want to share, email us at holidayenquiries@dcttravel.co.uk.
*Applies to any new January to June 2022 booking for holidays of 7 nights or more by using the code VP-DCT50. Offer valid for all new bookings made between 9th of August and 30th of September 2021. Offers are non-transferable, subject to availability, cannot be used in conjunction with any other offer and has no cash value. All deposits are non-refundable. Booking conditions apply, please see Travel Department website for more information here.