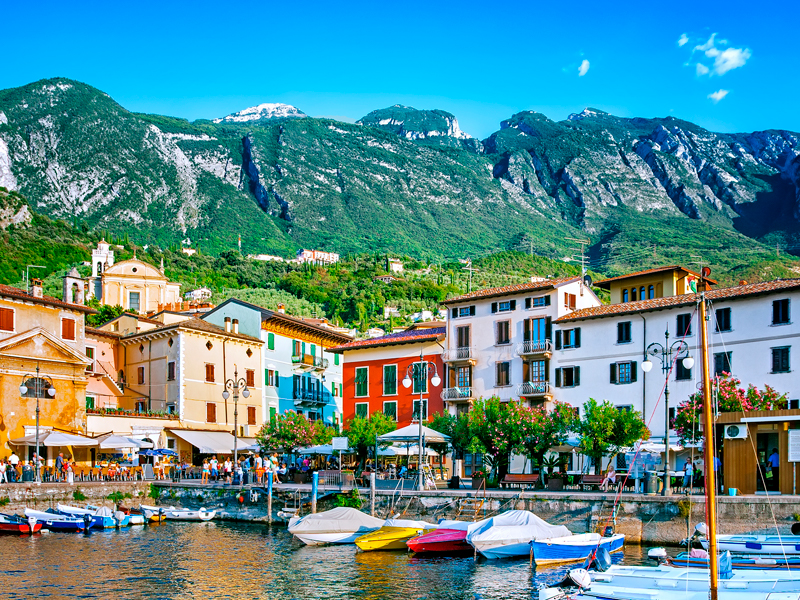 Located in the middle of northern Italy, Lake Garda is the largest of the country's lakes and one of the most popular holiday spots.
Taking a look at this 7-night guided tour, we've highlighted 5 reasons why Lake Garda is a magical destination to explore.
1. Stunning Scenery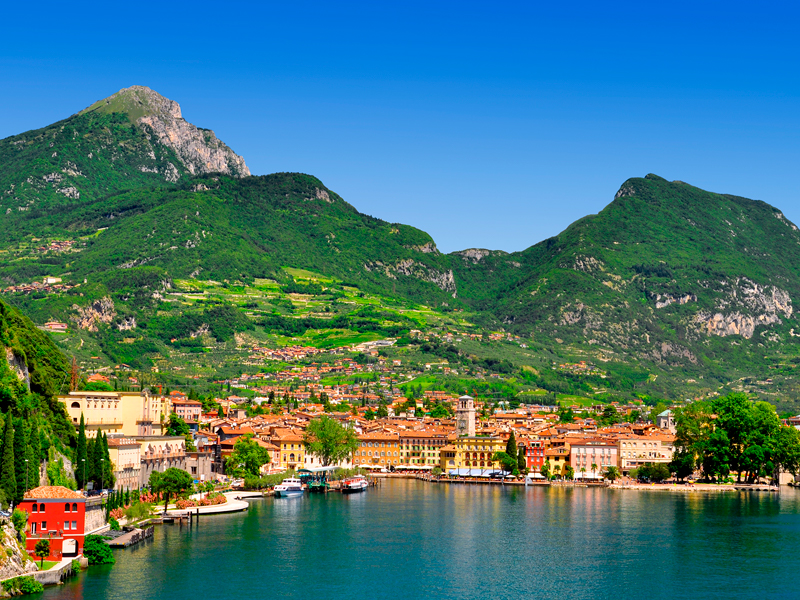 Lake Garda, or its Italian name, 'Lago di Garda' is a sight to behold, with its peaceful, turquoise waters.
It has almost 100 miles of shoreline, and has a backdrop of rugged mountains in the north and rolling hills to the south.
With such breath-taking scenery, it's no wonder that 7% of all tourists holidaying in Italy visit Lake Garda.
A drink by the lakeside is the perfect way to take in your surroundings.
For those feeling more adventurous, take a cable car from Malcesine to the top of Monte Baldo.
At 1,800 metres above sea level, you'll experience panoramic views of the mountain and Lake Garda, thanks to the cable car's unique rotating cabins!
Related Holiday – Lake Garda, Venice & Verona
2. Charming Lakeside Towns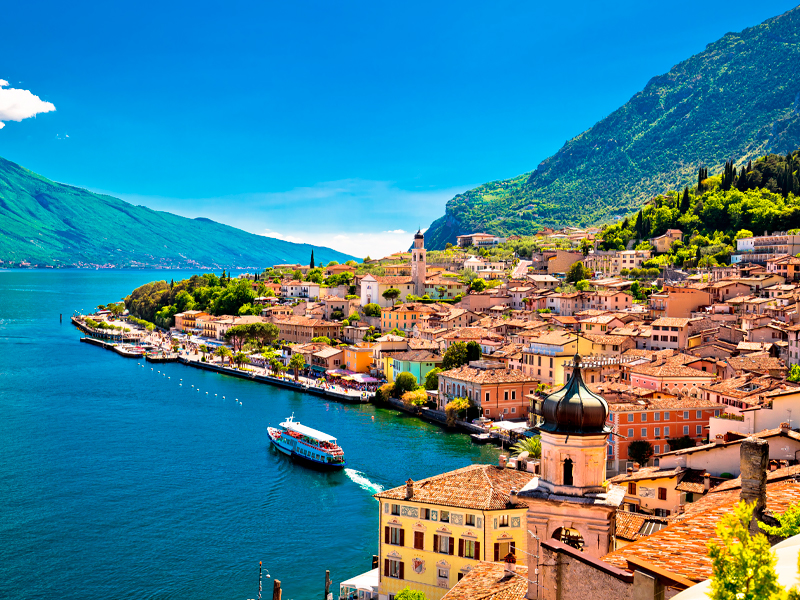 Lake Garda is dotted with colourful towns and hopping on a boat tour of the lake is an excellent way to visit them.
On the western shore of the lake is Limone, a small town with only 1,000 residents, famous for its lemon production.
Wander around the charming harbour, enjoy a coffee in one of the many waterside cafes or stroll up to see the remaining lemon groves.
Head across the lake and on the eastern shore you'll find Malcesine, known for its medieval Scaligero Castle, which now houses the Natural History Museum of Monte Baldo and Lake Garda.
Riva del Garda, the second largest town around the lake, is located right at the northern tip.
It is very popular with tourists as it has plenty to do, including visiting the historic monuments or relaxing on its the sandy beaches.
Related Holiday – Lake Garda, Venice & Verona
3. Nearby Cities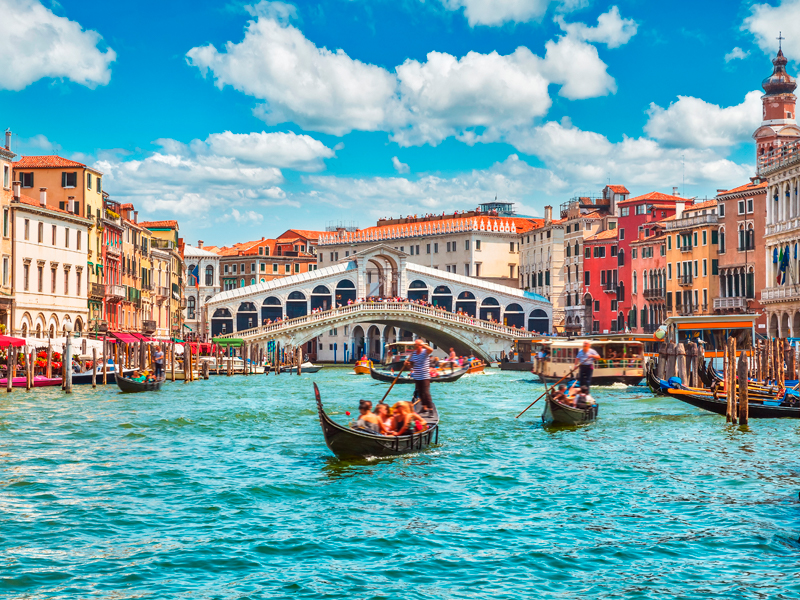 While Lake Garda itself is fantastic to explore, it is also an ideal base for visiting some of Italy's most iconic cities.
Venice is around a 2-hour drive away and makes for an unforgettable excursion.
As well as the famous canals, there are a number of landmarks to witness, such as St. Mark's Square, Doge's Palace and the Rialto Bridge.
Verona is even closer to Lake Garda, around a 1-hour drive away, and is another stunning city to discover.
Key sights to visit are the Roman amphitheatre and Juliet's balcony – despite the fact that it was built long after Shakespeare's tragedy was written!
Related Holiday – Lake Garda, Venice & Verona
4. Four Star Hotel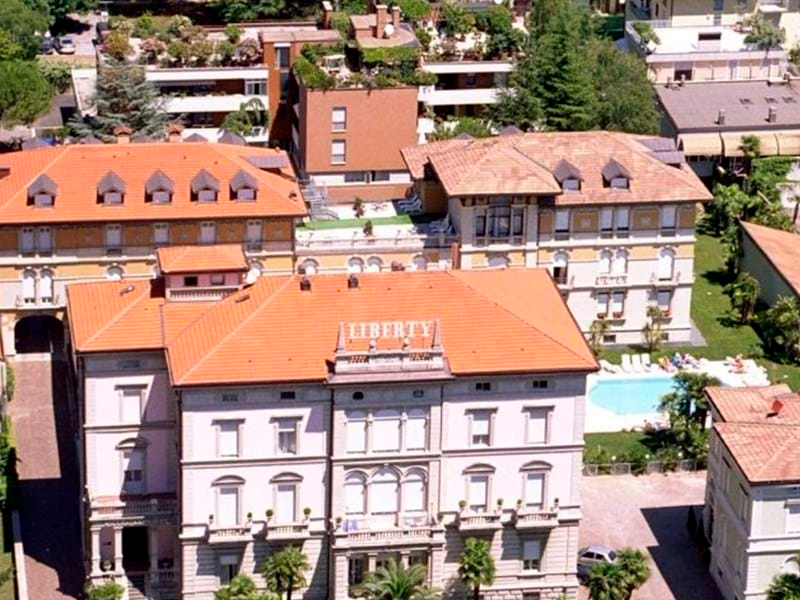 On this guided holiday, your base will be the 4 star Grand Hotel Liberty, located in Riva del Garda.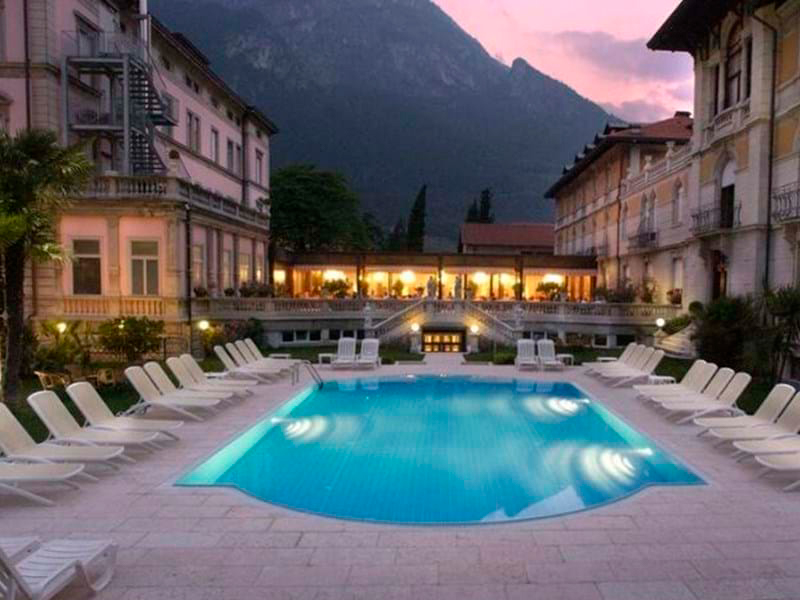 A palace from the early 20th century, it is close to the town's historic centre and offers a range of facilities, including a spa & wellness centre, and indoor and outdoor pools.
Related Holiday – Lake Garda, Venice & Verona
5. Fantastic Food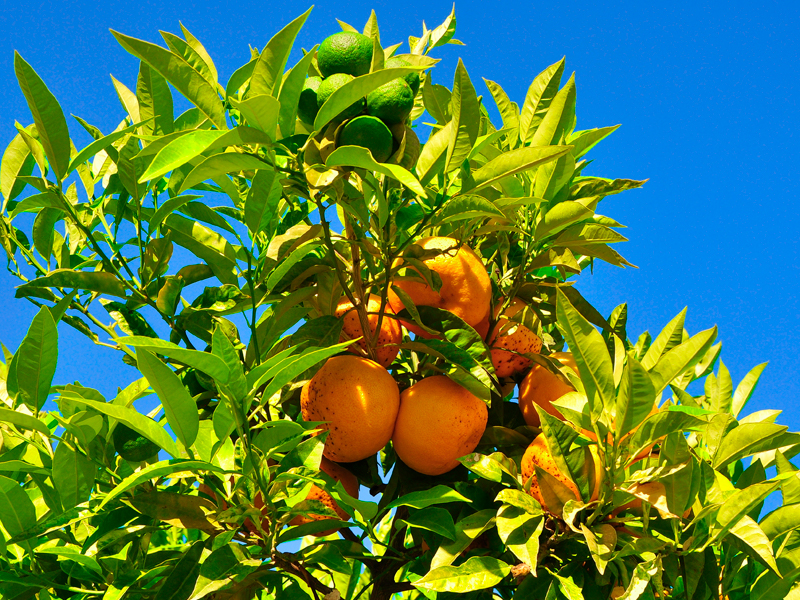 Italy is known for its outstanding cuisine, and Lake Garda is no different.
Its traditions are influenced by the 3 surrounding regions, Trentino, Veneto and Lombardy, resulting in a diverse selection of food.
Olive groves, citrus trees and vineyards can be found on the surrounding hills, and with an abundance of freshwater fish, your meals are sure to be delicious!
A traditional dish to sample is 'Bigoli con le sarde del Garda' – fresh sardines from the lake and homemade egg pasta.
Similar Features
---
Follow us on Facebook or on Instagram @DCThomsonTravel. Got a travel suggestion or story you want to share, email us at holidayenquiries@dcttravel.co.uk.
*Applies to any new January to June 2022 booking for holidays of 7 nights or more by using the code VP-DCT50. Offer valid for all new bookings made between 9th of August and 30th of September 2021. Offers are non-transferable, subject to availability, cannot be used in conjunction with any other offer and has no cash value. All deposits are non-refundable. Booking conditions apply, please see Travel Department website for more information here.