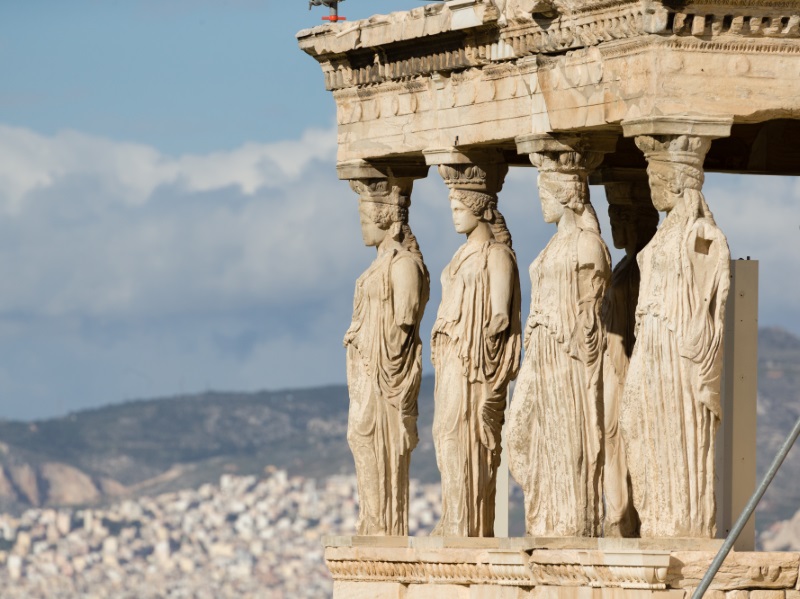 Join us on a journey back in time to the land where civilization began on this magnificent 7-night holiday to Ancient Greece. One of the world's oldest cities with a history spanning over 3,400 years, the Greek capital of Athens holds a multitude of ancient treasures and ruins ripe for exploration. We'll wander through the awe-inspiring hilltop citadel of the Acropolis to admire the incredible Parthenon and the Erechtheion Temple, before visiting the famous ruins of Delphi on a full day excursion. Next, we'll travel to the picturesque village of Tolo, located on a beautiful bay on the Peloponnese peninsula. From here, we'll enjoy a full day exploring the Argolis region, visit the Byzantine fortress of Mystras, and take a trip to the island of Spetses.
Tour Highlights
Explore the highlights of Ancient Greece on this 7-night guided group holiday.
Split your time between two incredible Greek cities with 3 nights in Athens & 4 nights in Tolo.
Visit some of the most important sites in Ancient Greece with guided tours of Athens & Delphi.
Discover ancient cities dating all the way back to the 2nd millennia BC on a day trip to the Argolis region.
Take in the Greek coastline by water with a half day excursion to the Greek Island of Spetses via water taxi.
Enjoy plenty of leisure time in each location to explore at your own pace, with tips from your expert guide.
Staying at a 4-star hotel on bed and breakfast basis

To view available dates and prices for this holiday CLICK HERE
Or call 0131 608 1238 quoting "DC Thomson Travel"
---
Ancient Greece
FROM
£1129.00
Departure dates
18th May 2021
31st August 2021
7th September 2021
14th September 2021