Beijing & the Great Wall of China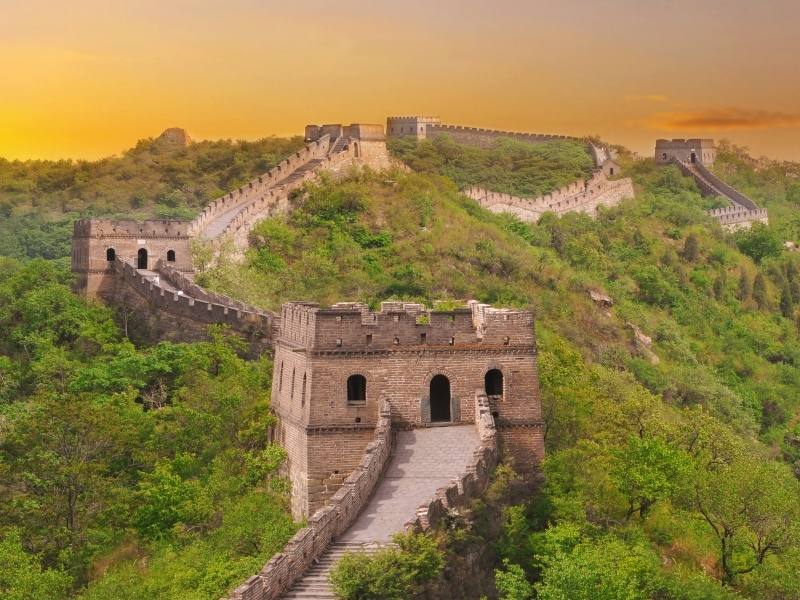 Available
Until November 2022
Embark on a trip of a lifetime to China. On our travels, we will discover architecture from imperial dynasties, visit Buddhist temples and experience the city of Beijing and the famous Great Wall of China.
In Beijing, we'll explore its 14th century ancient city of the elite, stand where General Mao rallied his troops and stroll along the impressive Sacred Way, the burial place of Ming Dynasty emperors.
We'll visit the Great Wall of China and have the opportunity to walk along a section of this incredible Wonder of the World.
Combining ancient traditions, fascinating culture and centuries of history, this is a holiday that will leave us with memories to last a lifetime.
Bejing & the Great Wall of China Tour Highlights
Experience iconic China on this 10-night guided group holiday to Beijing & the Great Wall of China
Stay 8 nights at a 5-star hotel in Beijing
Enjoy a full-day tour of Beijing's Forbidden City & the famous Tiananmen Square
Visit one of the wonders of the world on a full-day excursion to the Great Wall of China
Explore must-see attractions like the Imperial Summer Palace & the Beijing Zoo's world-famous Pandas
Discover iconic sites like the Lama Temple & the Temple of Heaven on a full-day tour
8 hotel breakfasts plus 8 evening meals are included (in hotel or local restaurant)
To view available dates and prices for this holiday CLICK HERE
Or call 0131 608 1238 quoting "DC Thomson Travel"
---
Beijing & the Great Wall of China
FROM
£2179.00
Departure dates
26th April 2022
3rd May 2022
21st June 2022
2nd September 2022
11th October 2022
25th October 2022