Beijing, Xi'an & Shanghai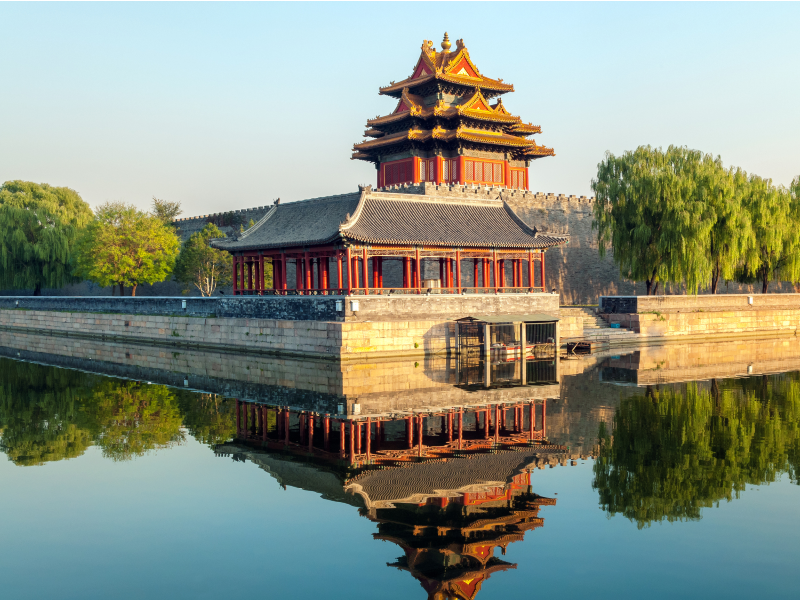 Available
Until November 2020
Travel on an Oriental adventure with this trip of a lifetime to China. Combining ancient traditions, fascinating culture and centuries of history, this 11-night* holiday will show you the best of what this incredible country has to offer. On your travels you will discover architecture of imperial dynasties, visit Buddhist temples and experience the cities of Beijing, Xi'an and Shanghai.
In Beijing you will explore a 14th century ancient city of the elite, stand where General Mao rallied his troops and stroll along the impressive Sacred Way, the burial place of Ming Dynasty emperors. You will visit the Great Wall of China and have an opportunity to walk along a section of this incredible Wonder of the World. In Xi'an, marvel at the extraordinary Terracotta Warriors and the Wild Goose Pagoda, before rounding off your adventure with a visit to Shanghai, where East meets West in spectacular style.

Price Includes
Flights from Glasgow or London to Beijing, returning from Shanghai, via Dubai
5 nights in Beijing, with excursions to the Forbidden City and Tiananmen Square, the Great Wall of China, the Lama Temple and Temple of Heaven, the Imperial Summer Palace, Beijing Zoo and Olympic Village
3 nights in Xi'an to include a full day excursion to see the Terracotta Warriors and Horses and a visit to the Old City Wall
2 nights in Shanghai visiting the Yu Garden, the old town of Shanghai, Xintiandi Street and the Oriental Pearl Tower
To view available dates and prices for this holiday CLICK HERE
Or call 0131 608 1238 quoting "DC Thomson Travel"
Your hotels
The Legendale Hotel Beijing 5*
Centrally located in the heart of Beijing, this five-star hotel provides guests with easy access to the old and the new of the city. Shopping precincts, Tiananmen Square, the Forbidden City and the Drum and Bell Towers are within a short walking distance. Structured in the European style of elegance and luxury, this hotel provides guest with a comfortable and unique stay. This hotel offers something for everyone. The indoor pool offers a perfect environment for a lazy swim or you can visit the massage room, where a professional masseuse will revive your energy after a busy day. For those looking to dine or have a few cocktails, the hotel has three bars and four restaurants that offer a variety of food and drink.
Hilton Hotel Xi'an 5*
The Hilton Xi'an Hotel is a newly built, central downtown hotel. It is conveniently located within walking distance of the famous Ming City Wall and Xian Landmark Clock Tower.  Hilton Xi'an offers a range of dining venues from delicious buffets at Café Xi'an to the finest Cantonese cuisine at China Club.
Metropolo Hotel Classiq Shanghai Bund Circle 5*
Jianjian Metropolo Hotel Classiq Changhai Bund Circle is conventionally located in the Huangpu district of Shanghai, near to shops, sightseeing and fascinating architecture. The airport is situated about 15km from the Hotel and the local ferry station is about 600m from the property.
The hotel has been recently redecorated. All rooms offer comfort and all the facilities required to provide a pleasant stay.
The hotel also features its own Chinese restaurant and bar on site.
---
Beijing, Xi'an & Shanghai
FROM
£2219.00
Departure dates
21st April 2020
23rd May 2020
16th June 2020
23rd June 2020
12th September 2020
29th September 2020
17th October 2020
24th October 2020
3rd November 2020