Berlin, Dresden, Meissen and Colditz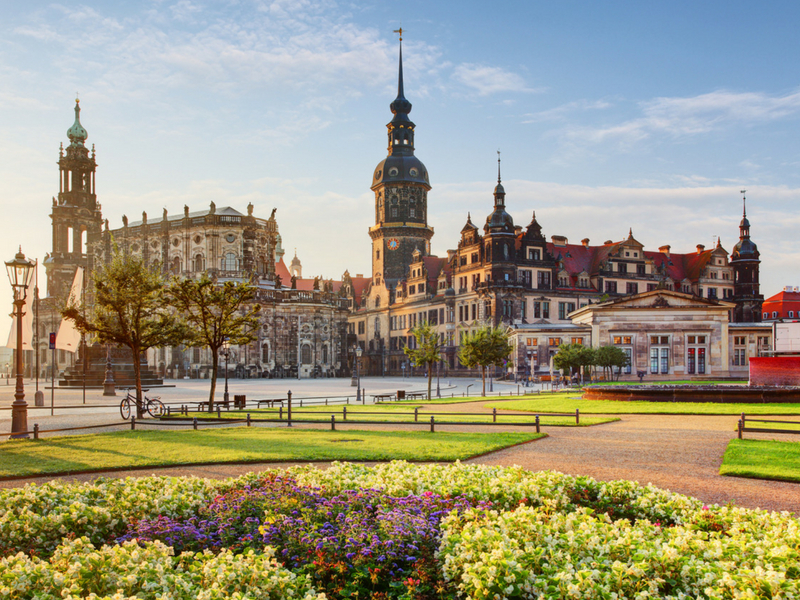 Available
Until September 2021
On this intriguingly varied tour, we experience two of Europe's greatest cultural cities, Berlin and Dresden.
Both have endured violent interludes in otherwise glittering histories and have now returned to their former glory at the heart of 21st century Europe.
Iconic locations abound in Berlin – from Checkpoint Charlie with its spy stories, to the magnificent avenue of Unter den Linden with its many cafés and museums.
Perhaps more sedate than Berlin, Dresden is a cultural jewel reborn as a beacon of hope and peace, revelling in the renewed splendour of its architecture, opera and museums.
We explore the medieval town of Meissen, where highly skilled artisans craft exquisite porcelain in the only factory in Europe where the process is still completed entirely by hand.
Finally, and in complete contrast to picturesque Meissen, we visit Colditz Castle, the infamous prisoner of war camp for serial would-be escapees – inmates included the legless fighter pilot Douglas Bader.
This is a tour that reveals Germany's delightful contrasts, from its vibrant modern cities to its charming rural landscapes, and lets you experience the past, present and future of this remarkable country.
Price Includes
Return travel from a selection of regional airports and transfers to and from your hotel included
Four nights in conveniently located accommodation rated four-star superior, including all local taxes, with breakfast
Tour of Berlin, home to Norman Foster's Reichstag, 'Check Point Charlie', the DDR (former East Germany) Museum, and some of the world's finest archaeological and fine art museums
Walking tour of Dresden, 'Florence of the Elbe', home to one of the world's greatest art collections, formerly the capital of the Kings of Saxony
Visit Meissen and take a guided tour of the world-famous porcelain studio
Guided tour of Colditz Castle of Second World War prisoner of war fame – with entrance fees included
Subject to availability. Single supplements apply.
For more information or to book, please call 01283 742300 or click here.
---
Berlin, Dresden, Meissen and Colditz
FROM
£699.00
Departing From
Edinburgh
Other UK airports available
Departure dates
12th May 2021
1st September 2021