Black Friday Holiday Offers
Welcome
Welcome to the dedicated DC Thomson Travel Black Friday Holiday Offers page.
Looking forward to a positive year ahead, we are delighted to present a range of offers from a selection of trusted partners.
Explore our cherry-picked selection of offers below.
Happy travels, DC Thomson Travel
Escorted Tours
Offering a huge selection of escorted tours to destinations around the world, our trusted partner Newmarket Holidays are running a fantastic Save up to 15%*** offer on select holidays.
Browse a selection of popular holidays below or view their full collection here.
Our Exclusive River Cruise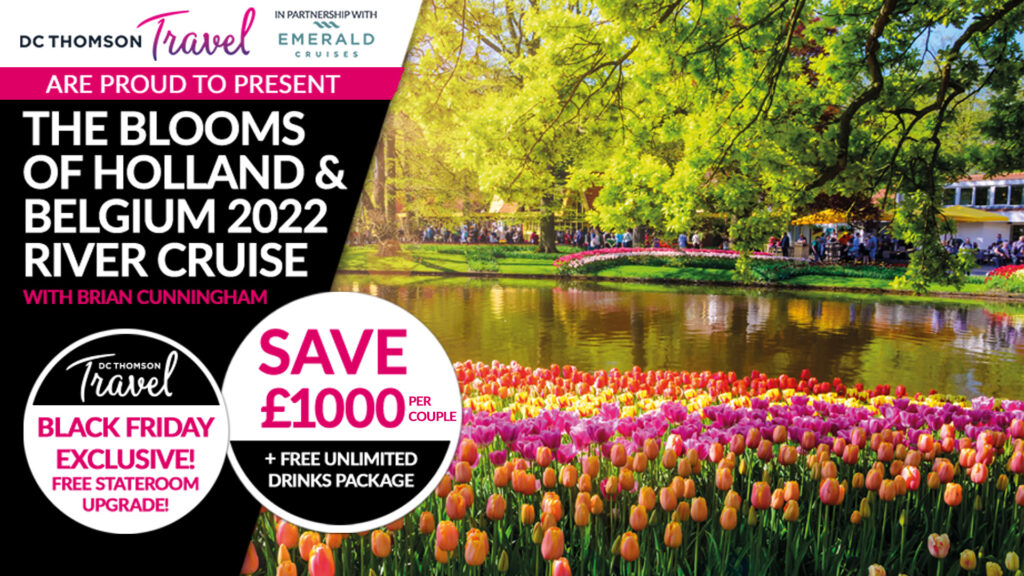 Book by 03 December, 2021 to get our exclusive limited time only, Black Friday deals.
Save £1000 per couple, enjoy a FREE Unlimited Free Drinks Package, plus get a FREE stateroom upgrade OR choose £400 credit towards a suite upgrade****