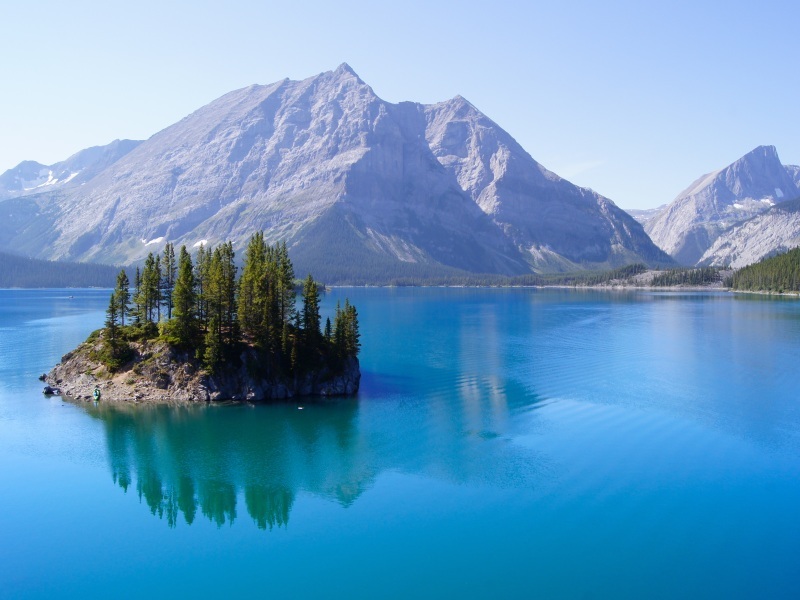 Available
Until October 2023
See Canada at its most glorious. From Niagara's tumult and Canada's Eastern cities to the majestic Rockies and sparkling Vancouver.
Experience the very best of this vast, beautiful country on an escorted tour that begins in lakeshore Toronto. See the plunging Falls at Niagara, and head through picture-book Ontario via the grand Canadian capital, Ottawa, to the contrasting French Canadian jewels of Montréal and Québec City. You'll then fly west, and journey through the awe-inspiring Rockies to discover delightful British Columbia and friendly, lively Vancouver at the edge of the Pacific Ocean.

---
Canada Niagara Falls to the Rockies Available Departures:
Fly from Aberdeen – various departures until October 2023 – from £2,839pp
Fly from  Edinburgh – various departures until October 2023 – from £2,839pp
Fly from  Glasgow – various departures until October 2023 – from £2,839pp
Dates and prices published on this page are for the departures flying from Aberdeen, Edinburgh & Glasgow only.
---
Canada Niagara Falls Tour Highlights
Gaze in awe at tumultuous Niagara Falls
UNESCO-listed Québec City, Canada's only walled city
Explore Banff, the stunning capital of the Rockies
Discover cosmopolitan Toronto on the shores of Lake Ontario
Explore Victorian Ottawa, the elegant Canadian capital
Olympic city Montréal the French Canadian capital of style
Journey via Lake Louise and the Icefields Parkway to Jasper
Glittering Vancouver – often cited as 'the best place in the world to live'
Price Includes
12 nights' room-only accommodation at a series of good-quality hotels in Toronto (3 nights), Montreal (2), Banff (2), Jasper (1), Sun Peaks (1) and Vancouver (3)
Return flights to Toronto (returning from Vancouver)
An internal flight from Montréal to Calgary
Comfortable, air-conditioned coach travel and transfers throughout
Fully escorted by a friendly, experienced tour manager
Single supplements apply. Offer subject to availability.
Canada Niagara Falls Itinerary
Day 1 – Fly to Canada
Fly into Toronto, meet your tour manager and transfer by coach into the city, heading to your hotel for the next three nights.
Relax, and enjoy your first evening in one of North America's most engaging, cosmopolitan and cultured metropolises.
Day 2 – Optional Toronto city tour
This morning, an optional guided tour will introduce Toronto. See the glittering waterfront developments, the sky-piercing CN Tower and colourful, contrasting neighbourhoods like Greektown and Little Italy. Afterwards, indulge in some shopping in the city's ultra-modern malls, and make the most of the city's cosmopolitan dining options or perhaps take in a show – Toronto is Canada's capital of live entertainment.
Day 3 – Included visit to Niagara Falls
Today's excursion will be an unforgettable highlight of your tour, as you travel by coach around the lake to wondrous Niagara Falls. Marvel at the spectacular views, perhaps taking an optional 10-minute helicopter ride above the waters, or enjoying the view over lunch from the vantage point of an overlooking restaurant.
Later, we'll return to Toronto, where you can perhaps spend the evening enjoying its legendary hospitality in one of the many restaurants.
Day 4 – Follow the Maple Leaf Trail to Ottawa and Montréal
This morning, you'll board the coach and journey along Lake Ontario's northern shoreline, following the Maple Leaf Trail that leads past handsome Kingston and north to romantic Ottawa. See the Victorian houses and famous Rideau
Canal of Canada's beautiful administrative capital, before continuing to stylish Montréal, where you'll spend the next two nights.
Day 5 – Included visit to Québec City
Today's excursion takes you to charming, historic Québec City, one of Canada's oldest settlements, which overlooks the mighty St Lawrence River, its skyline dominated by the monumental Citadelle. Once here, you'll be able to join an optional guided city tour, before you explore the narrow, cobbled alleyways of Basse Ville and its hilltop Haute Ville counterpart, which together form the endlessly enthralling Vieux-Québec.
Day 6 – Fly to Calgary and travel to Banff
Today you'll transfer to Montréal Airport to board the flight west to the oil and cowboy town of Calgary. From here you'll continue through the amazing scenery, travelling by coach up into the heart of the Rockies to exquisite Banff.
Day 7 – Optional Banff tours
Explore the stunning capital of the Rockies, and its majestic setting, today. Take the opportunity to join exciting optional excursions that include a cable-car ride to the summit of Sulphur Mountain, a trip to scenic Surprise Corner, a viewpoint overlooking the famous Banff Springs Hotel, and a helicopter flight across the Rockies for a close-up view of the towering peaks.
Day 8 – Travel to Lake Louise and along the Icefields Parkway
A memorable days awaits as you journey, first, to beautiful Lake Louise, its turquoise waters – frozen for much of the year – set against the awesome backdrop of Victoria Glacier. You'll then travel along the renowned Icefields Parkway to the historic railroad town of Jasper, at the gateway to the scenic Jasper National Park. Keep your eye out for the elk, moose and even bears that call this part of Canada home.
Day 9 – Journey to Sun Peaks
Your scenic adventure continues, today, with a drive past majestic Mount Robson – the Rockies' highest point – to the mountain resort of Sun Peaks, a modern alpine village high in the BC interior where you'll enjoy an overnight stay in yet more delightful surroundings.
Day 10 – Continue through the Rockies to Vancouver
Today you'll journey west into British Columbia, descending through the coastal ranges to the beautiful city of Vancouver, in its spectacular Pacific Ocean-side setting, for a three-night stay.
Day 11 – At leisure in Vancouver, with optional sightseeing
Join today's optional tour and get to know delightful Vancouver. Highlights will include restored Gastown, hectic, colourful Chinatown, and the glass and steel wonders of the Burrard Inlet waterfront. You'll also cross into the leafy suburbs of North Van for the chance to brave the famous Capilano Suspension Bridge.
Day 12 – Optional visit to Vancouver Island
Spend today exploring Vancouver, or join our final optional excursion and head across the Georgia Strait to beautiful Vancouver Island and charming Victoria. See the vast Parliament Buildings and the grand Empress Hotel in the unashamedly 'British' capital of British Columbia, and visit world-famous Butchart Gardens, a breathtakingly colourful, 50-acre horticultural treasure on the edge of the Pacific.
Day 13 – Fly back to the UK
This morning, you're free to do some last-minute shopping and sightseeing in Vancouver, before you head to the airport to board the overnight flight home.
Day 14 – Arrive home
Early this morning you'll arrive back in the UK.
---
Canada – Niagara Falls to the Rockies
FROM
£2925.00
Departing From
Aberdeen
Edinburgh
Glasgow
Other UK airports also available
Departure dates
14th May 2022
28th May 2022
4th June 2022
25th June 2022
17th September 2022
24th September 2022
1st October 2022
8th October 2022
30th October 2022
19th April 2023
10th May 2023
24th May 2023
21st June 2023
6th September 2023
13th September 2023
20th September 2023
27th September 2023
4th October 2023
25th October 2023