Norway's Northern Lights Adventure – Classic Round Voyage
EXPLORE NORWAY WITH THE EXPERTS!
Norway's Northern Lights Adventure – Classic Round Voyage
Fly direct from Glasgow to Bergen
Departs 28 January 2023
11 nights from £1,999pp
NORTHERN LIGHTS PROMISE – Free 6 or 7-day voyage if the aurora borealis doesn't occur on your 12-day voyage!*
This is the cruising, travel and holiday experience of a lifetime and easily one of the world's greatest journeys.
Your special trip starts at Glasgow Airport for your non-stop flight to Bergen. You will spend the next 12 days on Hurtigruten's Classic Round Voyage – following the stunning Norwegian coastline – North to Kirkenes close to the Russian Border. Here the ship turns around and heads South back to Bergen. You will visit 34 ports of call – major highlights include crossing the Arctic Circle twice, Ålesund, Trondheim, Tromsø, and the Lofoten Islands to name just a few. We hope one of the many highlights will be sightings of the Aurora Borealis – the Northern Lights – which can be seen North of the Arctic Circle where you will spend half of your trip.
There are many incredible optional excursions such as dog sledging, snowmobiling, a visit to the Snow Hotel and North Cape, Europe's most Northernmost point!
Admire the spectacular and awe-inspiring sights from the deck or panoramic lounges in great style and comfort on board MS Nordkapp, your Hurtigruten ship – a fascinating combination of first class passenger ship and working vessel.
This is a trip that you will remember and savour for a very long time!

Itinerary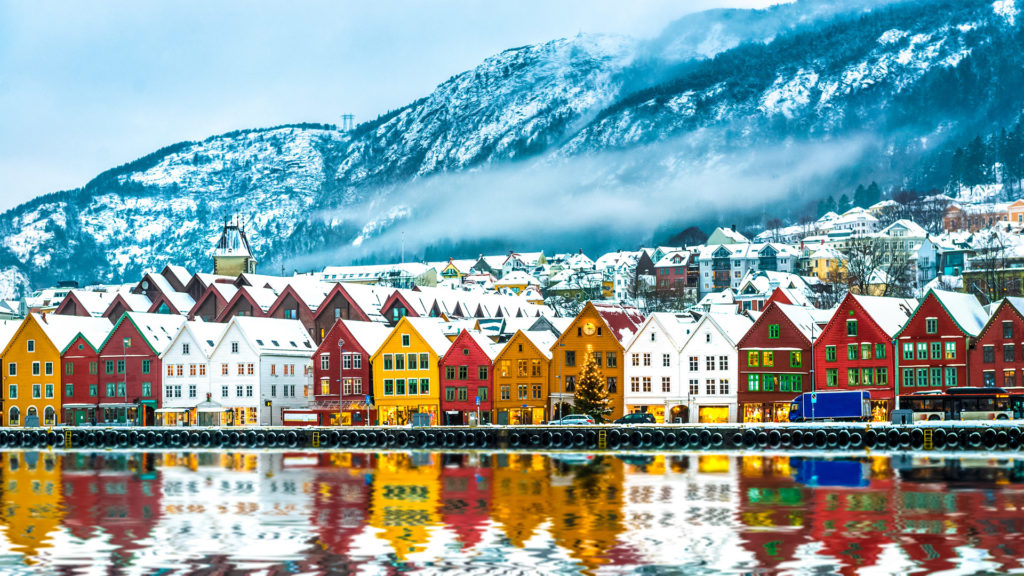 DAY 1: Bergen, embarkation
Your journey begins in Bergen, City of Seven Mountains, renowned for its colourful wooden wharves along the Bryggen waterfront.
DAY 2: Florø – Molde
Sail through idyllic fjords, past islets and skerries to the stylish town of Ålesund and its distinctive Art Nouveau architecture.
DAY 3: Kristiansund – Rørvik
Visit Nidaros Cathedral, Norway's most famous church, and stroll through the charming Bakklandet district in the old Viking city of Trondheim.
DAY 4: Brønnøysund – Svolvær
Join us out on deck for a traditional ceremony to mark crossing the Arctic Circle. You are now in the Auroral Zone.
DAY 5: Stokmarknes – Skjervøy
Be sure to experience one of the many classic winter excursions like snowshoeing or dogsledding around Tromsø, the Arctic capital.
DAY 6: Øksfjord – Berlevåg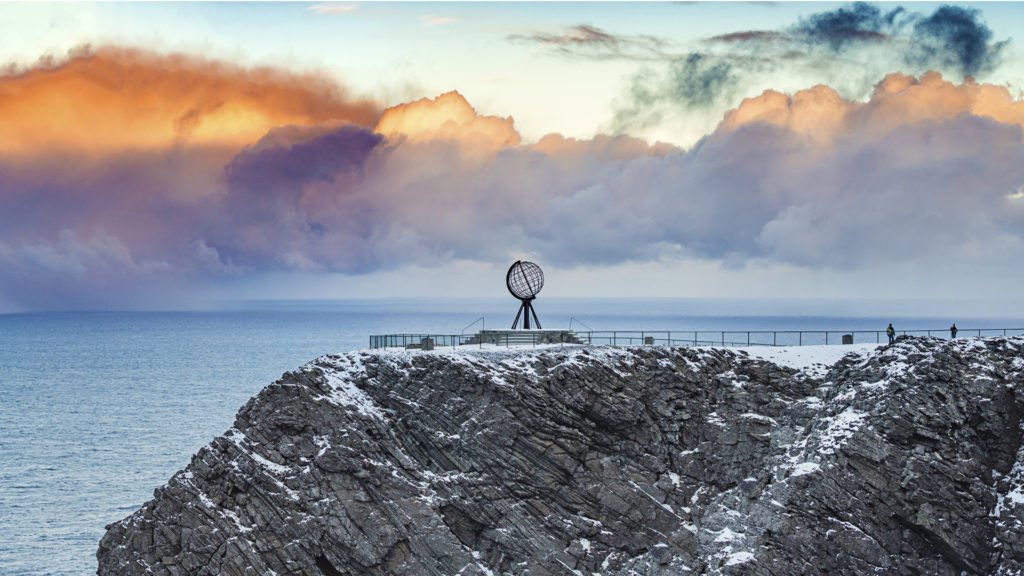 Welcome to Honningsvåg, gateway to the spectacular North Cape, the northernmost point on the European mainland and where the Atlantic and Arctic Oceans meet.
DAY 7: Båtsfjord – Kirkenes – Berlevåg
Kirkenes, a short distance from the Russian border, marks your turning point. Ports that were passed at night northbound are now visited during the day southbound.
DAY 8: Mehamn – Tromsø
Visit Hammerfest, home to the UNESCOlisted Meridian Column. Take in the views of the snow-capped Lyngen Alps before arriving in Tromsø at night.
DAY 9: Tromsø – Stamsund
Nothing can compare to the unspoilt beauty of the Vesterålen and Lofoten islands. Enjoy the drama of the landscape from out on deck or on an excursion.
DAY 10: Bodø – Rørvik
The Helgeland Coast awaits with the Seven Sisters mountain range and the Torghatten Mountain.
DAY 11: Trondheim – Ålesund
Another chance to visit Trondheim, then on to Kristiansund, Norway's 'cured cod' capital before you reach Molde.
DAY 12: Bergen, disembarkation
Don't miss views of Nordfjord before you disembark in Bergen. Bid farewell to Norway with memories of her magnificent fjords and Northern Lights, as we head to the airport for your direct flight home.

MS Nordkapp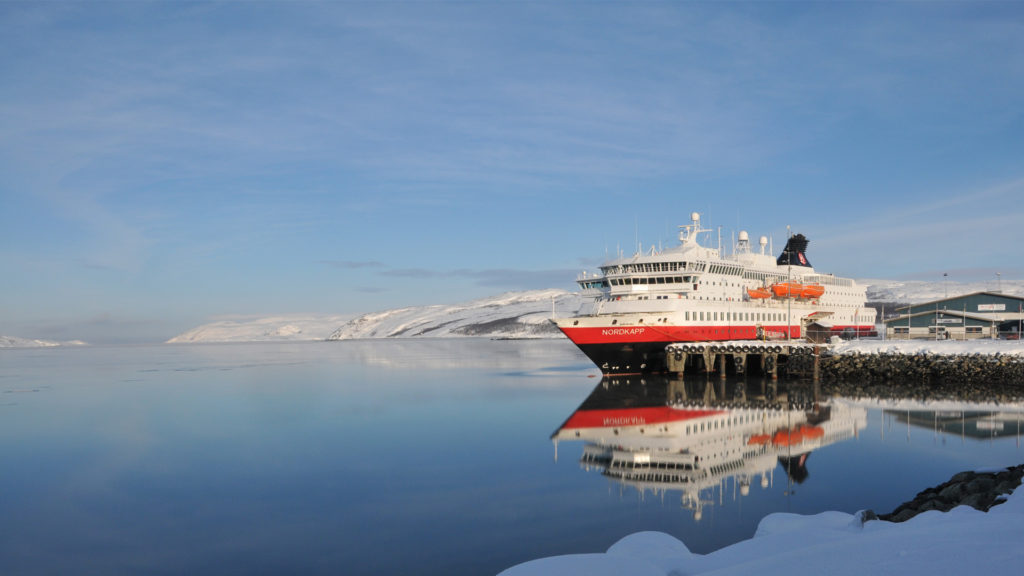 MS Nordkapp is named after the northernmost point on mainland Europe: North Cape (71ºN). Refurbished in 1996, the ship has 590 passenger capacity and is 123.3 metres in length.
Capable of going up to speeds of 18 knots, MS Nordkapp is your fitting home as you cross the Arctic Circle during your time away and are presented with the chance to visit North Cape, the northernmost point in Europe.
Terms & Conditions
Organised by Hurtigruten with flights ATOL protected (ATOL 3584). From price quoted are in GBP and are per person and based on the Select fare structure, and full occupancy of lowest available grade two-berth cabin, on a full-board basis, with included flights from Glasgow on the specified date. Single supplements may apply. Cabins and excursions are subject to availability. Hurtigruten operates a flexible pricing system and prices are capacity controlled, correct at time of booking. Not included: travel insurance, luggage handling, optional excursions or gratuities. *Northern Lights Promise: see hurtigruten.co.uk/offers/nlp for full terms and conditions.