Croatia's Dalmatian Coast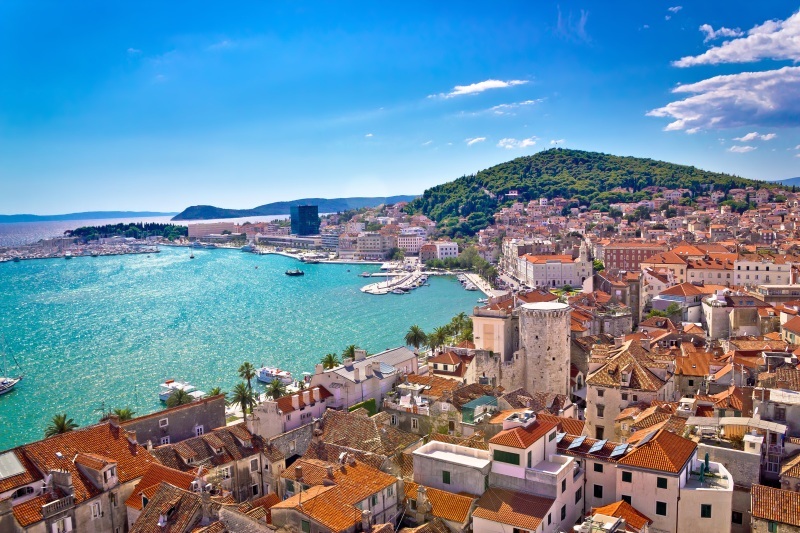 Available
Until October 2020
Less well known than the famous cities of Dubrovnik and Split, the pretty seaside town of Šibenik lies on Croatia's north Dalmatian Coast. The surrounding region is home to beautifully preserved historic towns, sleepy offshore islands and some of Croatia's most impressive national parks.
During this holiday you can discover the charms of Šibenik, Split and Trogir along with unique Dalmatian culture and traditions, while immersing yourself in the relaxed lifestyle and unspoiled beauty of the Šibenik Riviera.   Your accommodation is located in the stunning Solaris Resort, just 6km from Šibenik.

Price Includes
Flights from Glasgow or Bristol to Split
7 nights near Sibenik or Vodice, seaside towns on the Dalmatian Coast
A half day walking tour of Sibenik, including the unique Cathedral of St. Jacob
A full day boat trip to the nearby islands of Zlarin and Krapanj
A full day excursion to the historic coastal towns of Split and Trogir
To view available dates and prices for this holiday CLICK HERE
Or call 0131 608 1238 quoting "DC Thomson Travel"
Choice of hotels
Amadria Park Hotel Jure 4*
Hotel Jure is a sophisticated, contemporary-style hotel, with an airy and elegant design. The hotel boasts two concept restaurants and a delightful bar, and the Jure Spa can help you to relax and feel your best, with specially selected sea themed treatments. This hotel has a stunning setting in the Amadria Park Resort, right beside the clear waters of the Adriatic (pebbly beach) and 6 km from the historic town of Šibenik. Along the waterfront you'll find beach facilities, a typical tavern featuring local specialities, a pirate-themed bar, an ice cream parlour and more.
Hotel Olympia 4*
Hotel Olympia, located approx. 1 km from Vodice town centre, is a perfect combination of traditional and modern offering a wide range of facilities and amenities such as restaurants, bars, outdoor pool and wellness centre to name a few. Surrounded by pine and olive trees, sounds of crashing waves and idyllic scenery, this hotel is ideal for a relaxing break on the Croatian coastline. The nearby pebble beach is only 50 metres away from the hotel.
---
Croatia's Dalmatian Coast
FROM
£769.00
Departure dates
6th May 2020
7th June 2020
13th September 2020
4th October 2020