Discover Athens, Thessaloniki & Alexander the Great's empire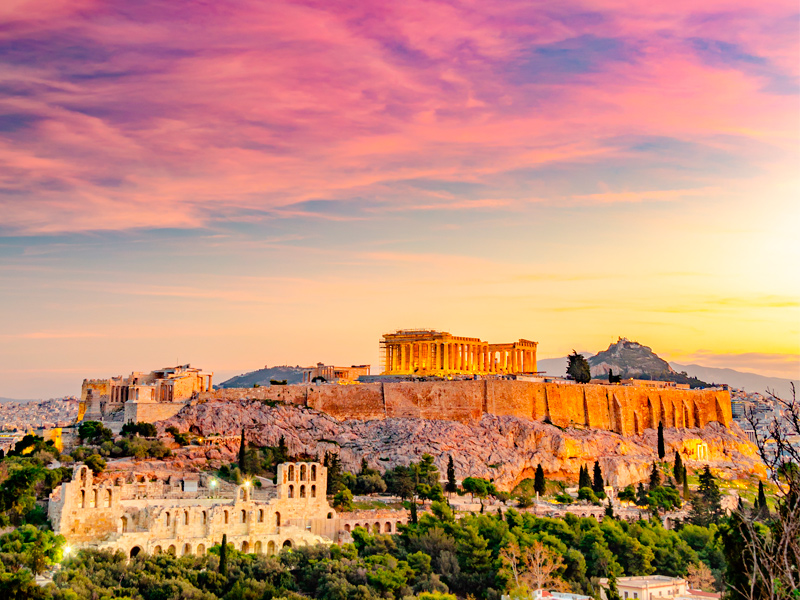 Take a step back in time with us on this awe-inspiring 7-night group holiday to Athens and Thessaloniki.
We'll explore the ancient highlights of Athens on a guided tour where you'll take in panoramic views of the Acropolis, learn the city's rich history, and visit the magnificent Temple of Zeus. On the way to our next stop, Thessaloniki, we'll drive through central Greece, taking in the Meteora region, known for its immense pillar-like rock formations.
The second half of our adventure will be based in Thessaloniki, where we'll have ample time to discover the city's seafront boulevard, White Tower, and Statue of Alexander the Great.
From Thessaloniki, we'll take guided trips to several sites that were historically important to Alexander the Great including Pella, his birthplace; Vergina, the final resting place of his father; and Veroia, the location of the "School of Aristotle", where he was educated.
What You'll Love
Flights from Edinburgh to Athens
3 nights in Athens and 4 nights in Thessaloniki
A half day city tour of Athens, including the Acropolis, the
Parthenon, the Erecthion and the Panathinaiko Stadium (entrance to the Acropolis included)
A full day transfer to Thessaloniki with a guided stop at the UNESCO World Heritage site of Meteora "Garden of the Rocks"
A half day excursion of Thessaloniki, Greece's cultural capital
A full day excursion to the archaeological site of Pella and Edessa
A full day excursion to Vergina and Veroia
A full day return transfer to Athens including a stop at Dion
Flights & Transfers
Subject to availability. Single supplements apply. To check latest availability, call 0131 608 1238 quoting "DC Thomson Travel"
---
Discover Athens, Thessaloniki & Alexander the Great's empire
FROM
£1399.00
Departure dates
6th September 2022
16th May 2023
6th June 2023