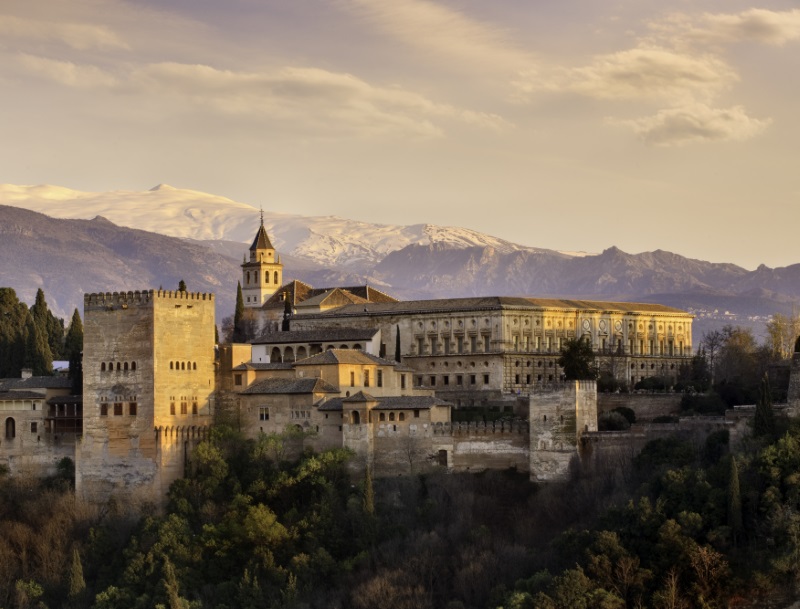 Available
Until November 2021
Travel with us to fall in love with Andalucia, its people, history and traditions.
Successive invasions and influences from the Romans to the Moors have left their imprint on the landscape and culture of Andalucia, making for a fascinating journey through time.

On this unforgettable holiday, we'll discover this sunny, vibrant region, while staying in the authentically Andalucian town of Antequera. Surrounded by dramatic mountains and green valleys, it is known as Andalucia's heart and is the perfect base from which we'll take day trips to explore Seville, Córdoba and Granada, three of southern Spain's most remarkable cities.
On this trip, you'll also enjoy plenty of leisure time to enjoy the whitewashed plazas and narrow streets of Antequera, and soak up the atmosphere of the real Spain.
Available Departures:
Fly direct from Glasgow – April to November 2021 – from £799pp
Fly direct from Aberdeen – 21 September 2021 – from £1,099pp
Highlights of Andalucia Tour Highlights
Explore the history & beauty of Spain's southern region on this 7-night guided trip to Andalucía.
Stay in the traditional, whitewashed town of Antequera (4* Half Board).
Enjoy a walking tour of Antequera including a visit to Dolmen de Menga, a megalithic burial mound.
Discover one of the greatest cities of the Middle Ages on a guided excursion to Córdoba.
Experience Spain's most breathtaking palace fortress, the Alhambra, on a day trip to Granada.
Visit the birthplace of Flamenco dancing on a full day, guided trip to Seville.
To view available dates and prices for this holiday CLICK HERE
Or call 0131 608 1238 quoting "DC Thomson Travel"
---
Highlights of Andalucia
FROM
£799.00
Departure dates
22nd April 2021
20th May 2021
2nd September 2021
21st September 2021
30th September 2021
14th October 2021