Highlights of Cyprus including Paphos & Nicosia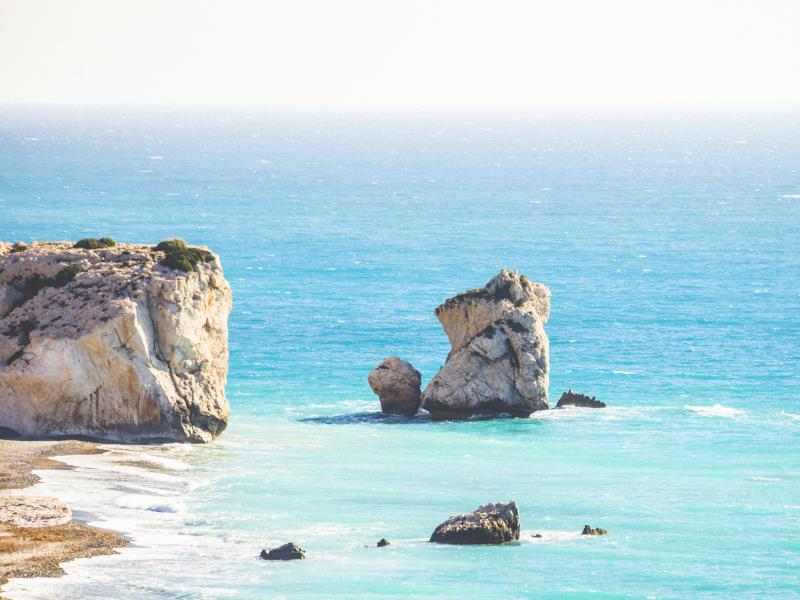 Available
November 2020 & February 2021
Cyprus is a unique island rich in history and culture, just waiting to be discovered. From romantic harbours offering stunning coastal views to stretches of golden sandy beaches, the island is a sun-soaked haven in the Mediterranean. Beyond the beautiful beaches and quaint harbours, you'll discover an island full of intriguing culture and steeped in myth and ancient traditions. Sought after by a variety of conquerors, Cyprus has a tumultuous past which has left its mark on the island. Over the course of your holiday you'll discover the remnants of once-mighty kingdoms scattered across the countryside, from the architectural legacy of the Venetian, Ottoman and Lusignan periods to the Byzantine churches, Bronze Age tombs and Neolithic dwellings, the island is a treasure trove of ancient riches just waiting to be discovered.
You'll enjoy a guided sightseeing tour of Limassol, taking in historic sites such as the archaeological park of Curium to visit the Greco Roman Theatre, the House of Eustolios and the ruins of the Cathedral of Curium. You'll also enjoy an excursion to Paphos, one of the most important archaeological regions on the island, where you'll visit 'Petra tou Romiou', where according to Greek mythology, the Goddess of beauty and love "Aphrodite" was born. Take in a visit to the capital of the island, Nicosia, the only divided capital city in the world. With a tumultuous history dating back to the Bronze Age, you'll enjoy a guided walking tour of the famous Ledra Street and take in highlights including the Royal Palace, St John's Cathedral and the Byzantine Museum.
During this 7 night holiday, you will have plenty of time at leisure to discover Limassol at your own pace, relaxing on the beach and taking some time to enjoy the laid-back atmosphere and recharge your batteries. Enjoy the beautiful landscape and stunning views of colourful meadows, vivacious vineyards and pine-clad mountains. Tease your taste buds with the local cuisine by sampling a feast of small dishes, from creamy hummus to traditional kebabs or afelia and everything in between. You'll also have the opportunity to explore the vineyard area of Limassol, enjoying some wine tasting and Shushukko tasting in a local wine cellar.
Please note that some excursions on this holiday will involve walking on hilly terrain and uneven surfaces.
Price Includes
Flights from Glasgow to Paphos
7 nights in Limassol
A full day in Limassol, with a walking tour of the old city and the village of Omodos with wine tasting
A full day excursion to Nicosia, capital of Cyprus, with a walking tour includng Ledra Street, St. Johns Cathedral and the Byzantine Museum
A full day excursion to Paphos, a UNESCO heritage town, visiting the Tombs of Kings, Monastery of St. Neophytos and Paphos Archaeological Park
To view available dates and prices for this holiday CLICK HERE
Flights from Belfast International also available
Or call 0131 608 1238 quoting "DC Thomson Travel"
---
Highlights of Cyprus including Paphos & Nicosia
FROM
£779.00
Departure dates
7th November 2020
20th February 2021