Iceland & the Northern Lights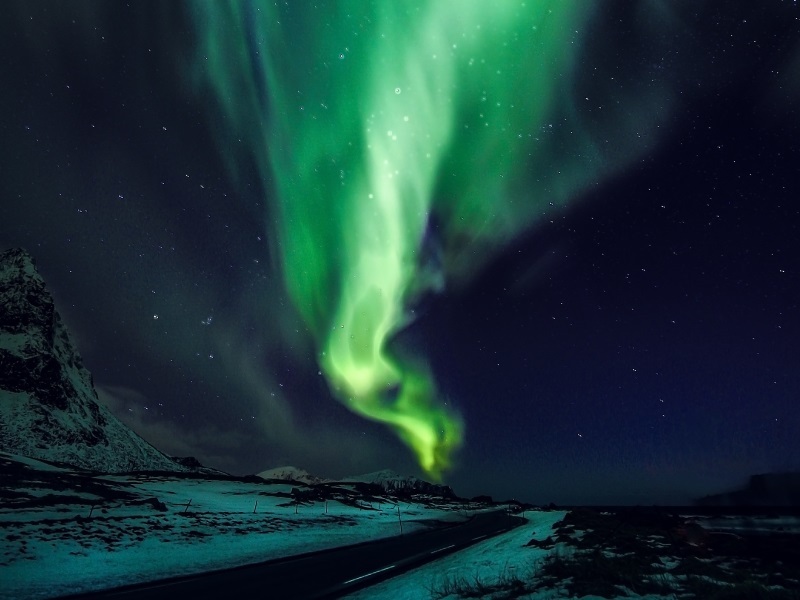 Available
Until March 2022
Discover the unique character and natural wonders of Iceland on this unforgettable 3-night holiday.

This truly amazing destination is home to the fantastic city of Reykjavík, as well as numerous natural wonders and stunning scenery.
From the Blue Lagoon to spouting geysers, glaciers and fjords, Iceland is an enchanting country just waiting to be explored.
It is one of few places in the world where it is possible to see the amazing Northern Lights, a natural light phenomenon that causes vibrant colours to appear in the night sky.
On this holiday to Iceland, we'll chase the Northern Lights and explore the country's versatile landscape, including black volcanic beaches, waterfalls, volcanoes, glaciers, hot springs and more, leaving us with memories to last a lifetime.
Please Note: Sightings of the Northern Lights are subject to weather and atmospheric conditions and cannot be guaranteed. The excursion may be cancelled or rescheduled locally due to unsuitable weather conditions.
Iceland & the Northern Lights Price Includes
Explore Iceland on this 3-night guided short break holiday to the 'Land of Fire & Ice' (1 or 4* hotel with B&B).
Spend time soaking in the healing waters of the Blue Lagoon on a half day excursion.
Visit thundering waterfalls & spouting geysers on a full day tour of Iceland's Golden Circle.
Spend a half day of free time in Iceland's cosmopolitan capital, Reykjavík.
Enjoy an evening excursion to see the Northern Lights, subject to weather conditions.
To view available dates and prices for this holiday CLICK HERE
Or call 0131 608 1238 quoting "DC Thomson Travel"
*Any new bookings made until 31st of May 2021 can be changed for free or you can swap your deposit for a voucher that has no expiry date. This flexibility is valid right up to when your balance is due.
---
Iceland & the Northern Lights
FROM
£829.00
Departure dates
14th October 2021
11th November 2021
25th November 2021
2nd December 2021
17th February 2022
10th March 2022