Icelandic Wonders and Wildlife 2020 Cruise from Rosyth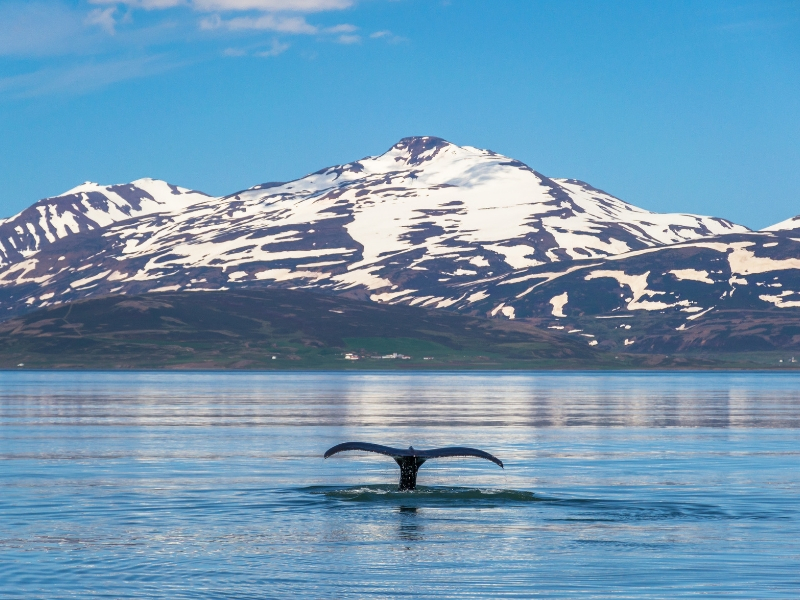 Circumnavigating Iceland on board Balmoral on this Icelandic Wonders cruise, takes you through extraordinary waterways and destinations. You're in for an exhilarating adventure packed with opportunities to marvel at the awe-inspiring natural wonders, dramatic landscapes and magical wildlife of one of the world's most spectacular countries.
Choose an EXCLUSIVE benefit when you book this cruise:
FREE drinks and tips or
FREE car parking at port or
Up to £100pp on board

Price Includes
10 nights' staying in an interior room aboard Balmoral – upgrades available at an additional supplement
Comfortable rooms and suites with TV, hairdryer, tea and coffee making facilities and individually controlled air conditioning
Tempting cuisine every day throughout your cruise – with five-course à la carte dinners, casual breakfast and lunch buffets and late-night snacks
Unlimited, self-service tea and coffee at selected venues, afternoon tea* with sandwiches and cakes, and in-room sandwiches and snacks
A full programme of evening entertainment, including cabaret shows, comedy, dancing and live music
Full use of on board leisure facilities, including swimming pools, Jacuzzis and gym
A wide choice of engaging on board activities and lectures throughout the day
All UK port taxes (where collectable in advance)
Luggage porterage between your room and the drop-off/pick-up point
Formal welcome and/or Captain's Drinks Party and Gala Buffet
Terms and conditions apply. Subject to availability. Single supplements apply.
To speak to an adviser regarding more information for this cruise or to book this cruise, please call 0800 1707 233 and quote *DC THOMSON TRAVEL*
Icelandic Wonders and Wildlife Cruise Itinerary
Mon 29 Jun 2020: Depart Rosyth (Edinburgh) 
Wed 01 Jul 2020: Cruising by Eyjafjallajökull, Elliðaey Island and Elephant Rock, Iceland
Eyjafjallajökull is a soaring, 5,466ft-high active volcano which famously erupted in 2010. Spewing dense volcanic ash clouds into the sky, which were subsequently blown across Europe, the Eyjafjallajökull eruption disrupted air travel for several weeks.
Elliðaey Island is part of the Vestmannaeyjar archipelago, a collection of picturesque islands situated off the south coast of Iceland. What sets Elliðaey Island apart from the other islands in the archipelago – aside from its obvious natural beauty – is an intriguing white cottage, which stands alone on a grassy pasture.
Elephant Rock is an incredible natural rock formation which is said to have formed following the eruption of Heimaey Island's Eldfell Volcano in the 1970's. It is named Elephant Rock as its appearance is akin to a giant elephant dipping its trunk into the Atlantic Ocean which surrounds the island.
Thu 02 & Fri 03 Jul 2020: Reykjavík, Iceland
Reykjavik – Iceland's stunning coastal capital and cultural centre – is the world's most northerly capital. The city combines colourful buildings, impulsive, creative people, extraordinary design, and some of the country's most beautiful natural wonders.
Sat 04 Jul 2020: Isafjörður, cruising by Hornstrandir & Drangaskörð, Iceland
The pretty, ancient church site of Ísafjörður, perched on the peninsular of the Westfjords, has been one of Iceland's busiest and most important fishing and trading centres for over 250 years.
Hornstrandir – the King and Queen of Cliffs – is home to huge numbers of migrating birds every year, with fulmars, guillemots, kittiwakes, puffins and razorbills often seen perched on the rugged rocky ledges.
One of the most unique natural wonders in Iceland, the remarkable Drangaskörð is a collection of dragon tail-like pinnacles rising from the sea and dominating the skyline of the breathtaking Westfjords.
Sun 05 Jul 2020: Akureyri, cruising Eyjafjörður & by Hrisey
Located in Northern Iceland, Akureyri is a beautiful town best known for its spectacular landscapes, lush vegetation and its diverse wildlife. On your journey to Akureyri you'll sail through the longest fjord in Iceland, Eyjafjordur, a wonderful prelude to your time on shore.
The magnificent Eyjafjörður is the longest fjord in Iceland. Situated at the edge of the Arctic circle, the fjord lies on the migratory routes of many species of whales and birds so it's the perfect place to observe fascinating wildlife in their natural habitat.
Pretty Hrisey Island is known as the 'Pearl of the Eyjafjordur'. It is Iceland's second largest island, yet only around 200 people live here in one tiny fishing village. Those who do live on Hrisey share the flat green lands with about 40 bird species, including ptarmigans and Arctic terns.
Mon 06 Jul 2020: Seyðisfjörður, cruising Dalatangi, Akurfell & Toarfjall, Nipukollur & Norðfjarðarhorn & Gerpir, Iceland
Nestled in between the beautiful Mount Strandartindur and Mount Bjolfur in the Eastfjords of Iceland, Seyðisfjörður is a unique place, and home to a unique collection of wonderfully preserved wooden structures.
Bask in the remoteness of Seyðisfjörður as your ship negotiates the twists and turns of the fjord en route to the picturesque town of the same name.
Dalatangi, Akurfell and Tóarfjall are three incredible, snow-flecked, pyramid-shaped mountains situated on the stunning east coast of Iceland. Take your place on the deck as the ship drifts slowly by to enjoy unspoilt views of the mountains and immerse yourself in the astonishing peace, tranquillity and natural beauty of this breathtaking part of the world.
Eastern Iceland is home to a multitude of breathtaking natural wonders, and Nipukollur – a mighty 1,958ft-high peak close to the beautiful town of Neskaupstadur – is one you should look out for as you cruise along the coast.
Enjoy a unique cruise experience as you sail along  beautiful  east coast of Iceland, taking in views of the majestic Norðfjarðarhorn and  Gerpir , the country's easternmost point.  Gerpir  boasts towering cliffs – some of which are said to be 12 million years old – and dramatic rugged landscapes.
Thu 09 Jul 2020: Arrive back in Rosyth (Edinburgh)
---
Icelandic Wonders and Wildlife 2020 Cruise from Rosyth
FROM
£1649.00