Isle of Elba, Siena and the Medieval Cities of Tuscany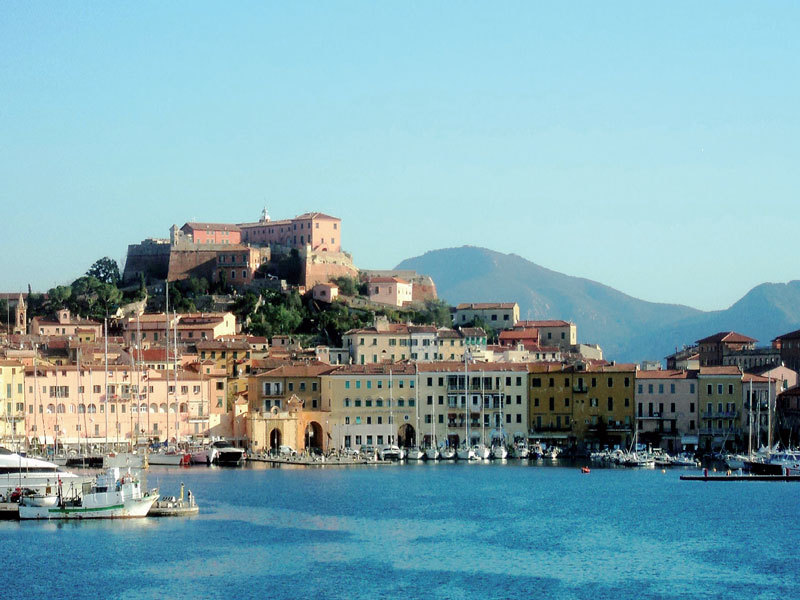 Napoleon was famously banished to Elba – and what an extremely nice place to be exiled to! He was there for 300 days. You spend three nights there before returning from exile to enjoy some of the most scenic landscapes and unspoiled, walled cities anywhere! We focus on some of the less-discovered Tuscan cities, but you will also have time to visit mighty Florence – easily accessible from your mainland base – too.
Price Includes
3 nights half board on Napoleon's Isle of Elba
4 nights bed and breakfast Tuscany (1 Livorno, 3 Prato)
Visit to Siena and Volterra
Walking tour of Prato
2 sightseeing excursions on Elba, with entrance to Napoleon's Villa Martino
Return flights including transfers
Itinerary
Day One: Flight to Pisa. There is a short transfer to Livorno, Tuscany's second city, which has a Medici Fortress and mercantile 'Little Venice' area, for one night's bed and breakfast accommodation.
Day Two: After breakfast, depart Livorno and head inland to Volterra, 45 miles away, an ancient walled town on a hilltop dominating the rolling Tuscan countryside, with medieval and Renaissance buildings, Roman theatre, forum and baths. D.H. Lawrence called Volterra 'an inland island'; it has a unique atmosphere and the popular vampire novel 'New Moon' (part of the Twilight Saga) was set here – and you can see why!
In the afternoon, you leave Volterra and drive to Piombino, 55 miles away, to board the roll-on, roll-off ferry to Elba, less than 10 miles offshore – the crossing takes just under an hour.
You continue the short distance to your hotel in Procchio for 3 nights half board accommodation. Your hotel is in a quiet location on the beautiful bay of Procchio on the north coast of the island, seven miles west of Portoferraio.
Days Three and Four: While in Procchio you have two included excursions:
Half day circular tour of western Elba, including a scenic drive around the coast, passing through Zanca, Pomonte and Cavoli to Marino di Campo.
Full day tour of eastern Elba, featuring Lacona, Porto Azzurro, Napoleon's Villa at San Martino, with time in Portoferraio, Elba's main town, which has a scenic harbour setting below its historic hilltop fortress.
Day Five: Today you leave Elba and return to mainland Tuscany.   A stop is made in Siena before continuing to the walled city of Prato where you spend three nights on bed and breakfast basis (total today 150 miles). Siena is best known as the city of the Palio Horse race, when the districts of the city compete in a spectacular bareback horse race – the horse can win for its district even if riderless at the finish! The race takes place on the spectacular, shell-shaped Piazza del Campo, betopped by the 100m high bell tower of the graceful Palazzo Publico. St Catherine of Siena is, with St Francis, one of Italy's two patron saints – her head was supposedly smuggled out of Rome and is stored in the church of St Dominic. Don't miss the cathedral, one of Italy's most stunning Gothic churches.
Prato is just 10 miles from Florence (frequent train services take 25 minutes) and is historic in its own right. Although Prato is an important modern centre for textiles, the old town within the walls is a world apart – a lovely place to stroll and enjoy the real Italy. Your hotel is just a few steps from the town walls, so it's easy to explore.
Days Six and Seven: There is an included half-day walking tour of the old city of Prato. After the tour, your Tour Director will accompany those who wish to the equally impressive nearby city of Pistoia, where once again the old city is close to the station and has a lovely cathedral square. On the other day, again, your Tour Director will accompany those who wish to Florence – arrival by train is at the conveniently central Santa Maria Novella Station, close to the cathedral. The train journey time to both Pistoia and Florence is approx. 20 minutes and the current fare is 5 euros return.
Day Eight: Free time until your transfer to the airport and your flight home. Depending on flight times, there may be time for some last minute shopping/sightseeing en route.
A Walking Holiday in this area is also available. Details elsewhere on our website and in our Walking Holidays brochure.
---
Isle of Elba, Siena and the Medieval Cities of Tuscany
FROM
£899.00
Departing From
Edinburgh
Birmingham
Bristol
Dublin
East Midlands
Gatwick
Heathrow
Leeds - Bradford
Luton
Manchester
Newcastle
Stansted