Italy's Adriatic Riviera including Bologna & San Marino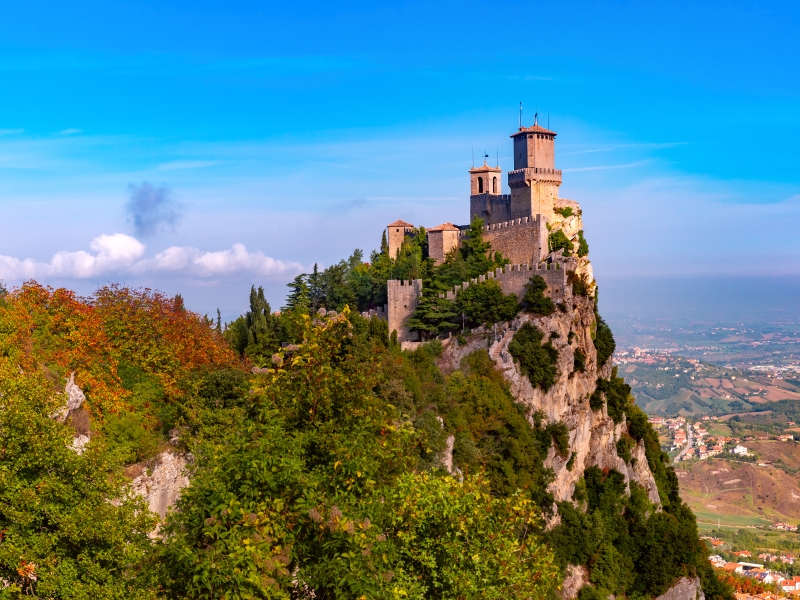 Available
September 2020 - September 2021
Relax on Italy's Adriatic Riviera and enjoy excursions to Bologna, Ravenna and San Marino.
Take a full day trip to Bologna, considered by many to be the food capital of Italy, and explore the fantastic traditional food markets. You'll discover the historic centre on a guided walking tour and have some free time at leisure.
San Marino is one of the smallest countries and is believed to be the oldest republic in the world. It has many gems; including its historic three towers located on the peaks of Monte Titano, incredible panoramic views and a charming city. The last capital of the western Roman Empire, Ravenna is most famous for its extensive Christian & Byzantine mosaics.
At your time of leisure, sun worshipers can enjoy spending time on the beautiful beaches of Italy's Adriatic coast, or you can ask your guide for recommendations of local attractions and activities that would interest you.
This 7 night Italian holiday offers the perfect blend of relaxation, culture, history and independent exploration.
Price Includes
7 nights in Gabicce Mare
A full day excursion to Bologna, including a walking tour of the historic centre and a visit to the Gelato Museum
A full day excursion to Ravenna to include a walking tour of the city
A full day excursion to San Marino, one of the world's oldest republics, including a cable car ride to the top of Mount Titano
Flights from Edinburgh to Bologna with coach transfers
To view available dates and prices for this holiday CLICK HERE
Flights from Belfast International also available
Or call 0131 608 1238 quoting "DC Thomson Travel"
---
Italy's Adriatic Riviera including Bologna & San Marino
FROM
£1049.00
Departure dates
25th September 2020
20th September 2021