Jersey – Make Your Own Way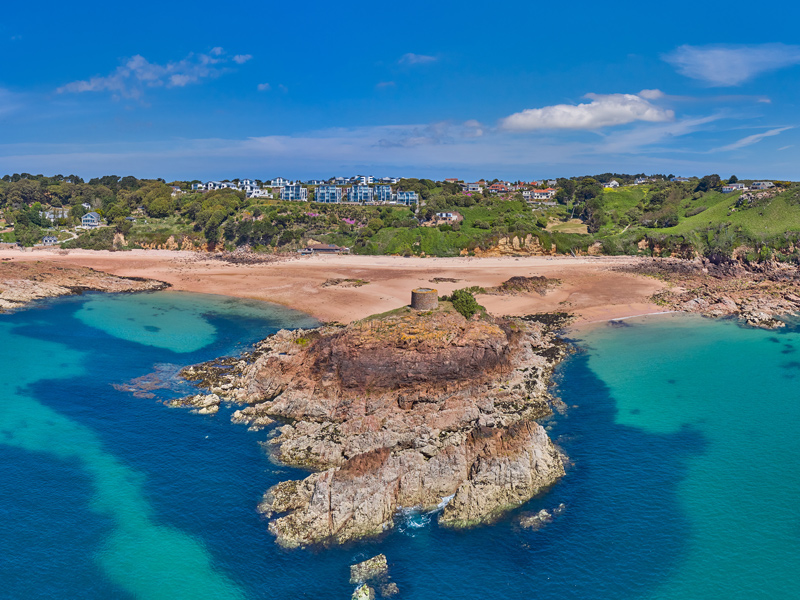 Enjoy rest, relaxation and some fascinating exploration on Britain's famously sunny Channel outpost.
Join us for a wonderful relaxing holiday on Jersey, the largest of the Channel Islands. Here you'll be able to stay in one of several excellent hotels, take an included tour of the island and its simply stunning coastline and visit the fascinating Jersey War Tunnels.
As well as the chance to relax in your hotel and stroll around delightful St Helier, there'll be time to explore some superb beaches and perhaps enjoy coastal walks under sunny, blue skies.
What You'll Love
Stay in St Helier, Jersey's charming capital
Learn about the German Occupation at Jersey War Tunnels
Dine in or choose from a host of excellent eateries
Five nights' bed and breakfast accommodation at your chosen hotel (hotel and board upgrades available)
A guided island tour
A boat cruise on the Jersey Duchess
Comfortable coach travel and transfers throughout
Fully escorted by a friendly, experienced tour manager
Itinerary
Day 1
Make your own way to Jersey, flights available from across the UK checking into your chosen hotel.
After check-in, the rest of the day is yours to savour, depending on your arrival time. The bustling island capital, with its colourful port and prevailing maritime feel, offers everything you could wish for in a relaxing holiday. You'll find some great cafés, bars and restaurants – where fresh fish is very often the order of the day – and shopping is a pleasure thanks in part to Jersey's tax-free status. The town centre has wide range of well-known high street names, some long-established island stores and some fascinating arts and crafts boutiques.
If shopping isn't your thing, head for the waterfront, the harbour, the beach. Don't miss the imposing Elizabeth Castle, one-time home of famed seafarer Sir Walter Raleigh, or the fascinating Maritime Museum, which chronicles the island's 'sea life' through the ages. Jersey Museum also traces the island's history, and houses island native John Millais' famous portrait of Jersey's most famous daughter, Lillie Langtry.
Day 2 
Discover the island, its scenic countryside and fascinating history on today's included guided tour, which circumnavigates the beautiful coastline.
See sweeping the vast tracts of sand of St Aubin's Bay – Jersey has one of the highest tidal reaches in the world and at low tide you have to walk miles to dip your toes in the water – and La Corbière and its lighthouse. The west coast is fringed by the sands of St Ouen's Bay, which in turn gives way to the rugged cliffs of the north coast. On the eastern side of the island the coastline reverts to sandy beaches. Here, spectacular, 600-year-old Mont Orgueil, one of Britain's best-preserved castles, towers over Gorey Harbour and the curve of the Royal Bay of Grouville. It's one of many photo stops on a relaxed, fun-filled day that includes a stop for lunch (payable locally).
Back in St Helier, enjoy a pre-dinner stroll in the delightful town or along the harbourfront. In the town's busy port there is always the bustle of colourful marine life to be seen, as craft of all shapes and sizes go about their business.
Day 3
Today's fascinating included excursion gives you the chance to explore the extraordinary, vast underground city built (by a mix of workers and appallingly treated PoWs) for the German occupiers in World War Two. Originally a barracks, the tunnels were converted into a hospital in 1944, and they are preserved as a reminder of the pain of the war for the islanders.
Day 4
Rest and relax at your hotel or in St Helier, or join today's half-day optional excursion to the centre of the island and to famous "Jersey Zoo". This safari park continues the work begun by its founder – world-renowned author and naturalist Gerald Durrell – saving endangered species from extinction. It's a fascinating and inspiring place, and you'll learn about its history as you ride into the park aboard the Durrell Shuttle with the sounds of its animal inhabitants in the background. Following this, you can also choose to visit Jersey's only wine estate, La Mare.
Back in St Helier and its surroundings there is always something to do. Relax with a good book in the hotel lounge or in a sunny corner on a terrace, or do something more energetic. The island is famous for its Green Lanes, and a gentle bike ride along them on a rented bicycle is a real pleasure, while those who wish to stretch their legs can choose to join our optional guided walk.
Day 5
This morning enjoy your final included excursion, and explore Jersey's south coast from the vantage of the sea, on board the Jersey Duchess. After the transfer from your hotel to the quayside, set sail towards 16th-century Elizabeth Castle, then continue toward beautiful St Aubin's Bay, Noirmont Point, before finally arriving at La Corbière lighthouse. A full commentary will add to the enjoyment of your cruise. And keep an eye out for the local dolphins that occasionally follow the boat as you return to St Helier.
Later, spend a final evening in St Helier, reliving memories of the last few days.
Day 6
Make the journey home, having enjoyed the delights of Jersey.
---
Jersey – Make Your Own Way
FROM
£494.00
Departure dates
1st September 2022
8th September 2022
15th September 2022
22nd September 2022
29th September 2022
6th October 2022