Kerala & India's Beautiful South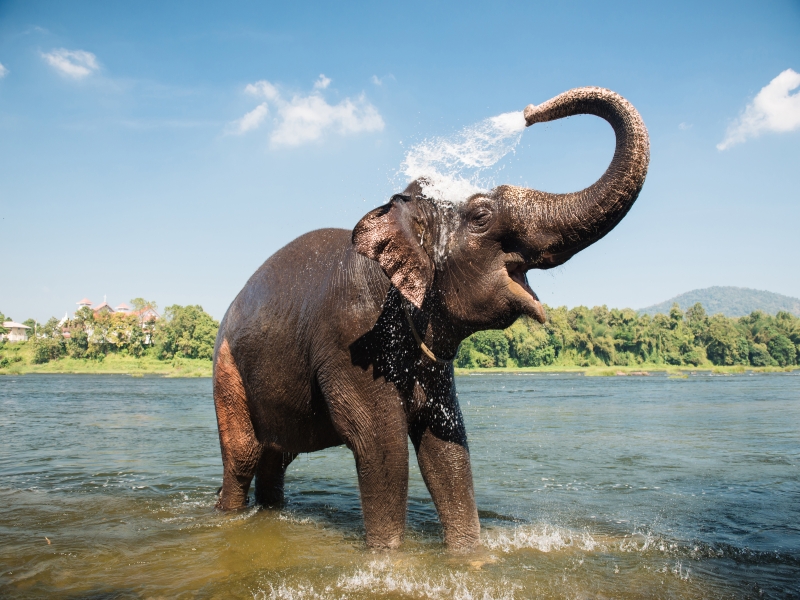 Explore an idyllic land of ancient ports, labyrinthine backwaters and forested uplands dotted with temples and tea-plantations.
Discover the colours and scents of Kerala – known affectionately by its inhabitants as God's Own Country – and temple-dotted Tamil Nadu, on this leisurely journey that also takes in the cool heights of the Western Ghat hill stations and the dusty Mysore Plateau, the iconic setting to EM Forster's novel – A Passage to India. Bookended by stays in bustling Bangalore and an elegant Bay of Bengal seaside town, this is the perfect introduction to India's spectacular south.
---
Kerala & India's South Available Departures:
Fly direct from Glasgow – departs November 2020 – from £2,599pp
Fly direct from Edinburgh – departs November 2020 – from £2,599pp
Fly direct from Aberdeen – departs November 2020 – from £2,599pp
Dates and prices on this page are based on departures flying from Glasgow, Edinburgh or Aberdeen only
Dates and prices published on this page are for the departures flying from Edinburgh & Glasgow only.
---
Kerala & India's South Tour Highlights
Mysore's beautifully illuminated Maharaja's Palace
Ride the Toy Train from the hill-station of Ooty and visit a tea plantation
Visit the ancient battle-site at Srirangapatna
Journey through the idyllic foothills of the Western Ghats
Idyllic Periyar's famous Wildlife Sanctuary
A cycle-rickshaw ride to Madurai's colourful markets
Discover the French colonial gem of Pondicherry
Rest and relax in the elegant seaside resort of Mahabalipuram
Price Includes
14 nights' hotel half-board accommodation at hotels in Bangalore (1 night), Mysore (2), Ooty (1), Coimbatore (1), Kochi (2), Periyar (2), Madurai (2), Pondicherry (1) and Mahabalipuram (2)
One night's full-board accommodation in a traditional, thatch-roofed 'kettuvallam' houseboat
Return flights to India via Dubai
Air-conditioned coach travel throughout
Fully escorted by a friendly, experienced Tour Manager
Single supplements apply. Subject to availability.
Kerala & India's South Itinerary
Day One: Fly to India
Day Two: Travel to your hotel in Bangalore
Your tour manager will meet you as you arrive in Bangalore, and Our coach will transfer to your welcoming hotel in this thriving city where modern developments surround the colonial remnants, parks and green spaces of the what was once known as the Garden City. Enjoy the chance to rest and relax before your first dinner at the hotel.
Day Three: Explore Bangalore
After an early breakfast, you'll head out for a sightseeing tour of Bangalore. Highlights will include the vast Vidhana Soudha state 'capitol' – India's largest civic building – the 16th-century Bull Temple, with its massive, granite Nandi bull, and the Summer Palace of Tipu Sultan.
Following the tour you'll travel across the plain to historic, charming Mysore, pausing en route to take in the island of Srirangapatna. The island was once the stronghold of the Tiger of Mysore, Tipu Sultan, who was finally defeated by the future Duke of Wellington, here, in 1799. An important Hindu temple draws pilgrims from across the sub-continent.
Day Four: Explore the sights of Mysore
This morning's tour begins with a short journey to an ornate temple atop the Chamundi Hills before returning to take in Mysore's spectacular, domed, Maharaja's Palace. This fusion of architectural styles has a striking interior whose highlight is the magnificent royal wedding hall. You'll also see the Jaganmohan Palace, with its collection of Indian paintings and carvings, and visit the Railway Museum.
This afternoon, re-board the coach for another short journey, this time to Somnathpur, where the Keshava Vishnu temple is one of the finest examples of the intricate style favoured by the region's 13th-century Hoysala rulers. Return to Mysore, to take in the extraordinary sight of the illuminated Maharaja's Palace, this evening.
Day Five: Travel into Tamil Nadu to Ooty
Board the coach for the memorably scenic journey into the foothills of the Western Ghat mountains. You'll pass the forests of the Bandipur National Park and, by afternoon, you will have arrived in the Queen of Hill Stations, Udhagamandalam (or Ooty is it's more often and briefly called). Spend the evening in this idyllic location, discovering the Kew-inspired Botanical Gardens, Gothic St Stephen's Church and crumbling colonial splendour.
Day Six: Ride on the Nilgiri Mountain Railway
Another memorable day awaits you as, early this morning, you board the historic, narrow-gauge Nilgiri Blue Mountain Railway. Ride the diesel-drawn Toy Train down through the spectacular hills to plantation town Coonoor, where you'll break for lunch. Tour a tea-factory, enjoy a tasting and meet the friendly locals involved with the mountain railway, before an further, steam-hauled, journey brings you to the bottom station at Mettupalayam.
From here, a coach will transfer you to your overnight hotel in nearby Coimbatore.
Day Seven: Travel to Kerala
After a leisurely morning, perhaps making use of your hotel's facilities, you'll head to Coimbatore Station and board the early afternoon Ernakulam Express, which will speed you in air-conditioned comfort into Kerala. Spend the next two nights here, in Kochi, the ancient trading seaport once known as Cochin.
Day Eight: Explore Kochi
Today, you'll enjoy an included guided tour of historic Kochi. See the exquisite murals of "Dutch" Mattancherry Palace, the ancient Jewish synagogue and Fort Cochin – home to the famous Chinese fishing nets that have become one of India's most-photographed sights. Elsewhere in the city, historic St Francis Church overlooks a village green straight from a genteel English scene.
This evening, see for yourself the intricate choreography, glorious costumes and colourful make-up of a traditional Kathakali dance performance.
Day Nine: Cruise on a traditional houseboat
Travel the short distance to Alleppey, and board a traditional, thatch-roofed Kettuvallam houseboat to lazily cruise a labyrinth of canals and waterways, lined with coconut groves, rice fields and dotted with temples. This landscape of tiny islands is home to fishermen, buffalo farmers, and coconut growers.
This evening, enjoy a guided walk through a traditional Keralan village.
Day 10: Travel to Periyar and visit a spice plantation
Bidding farewell to your floating home, you'll journey up into a lush, rolling landscape dotted with tea- and spice-plantations, to Periyar. You'll spend two nights here, close to the famous wildlife sanctuary. Check in to your hotel, then join your guide to explore a spice plantation and learn the mysteries and history of Indian tea and spices, which are grown in abundance on the slopes of the sanctuary. Enjoy dinner and a cooking demonstration at the hotel at the end of a fascinating day.
Day 11: See Periyar's wildlife
Rest and relax in the cool surroundings of your hotel, this morning, or join our optional guided excursion into the Wildlife Sanctuary, in search of the endangered mammals (elephants, palm civets, giant squirrels and – for the lucky few – tigers and leopards) and 250-plus bird species that make it their home.
This afternoon, complete your visit to Periyar with a boat ride on serene Periyar Lake. Sightings of elephants and colourful birds are possible here, too; though glimpses of the elusive tigers and leopards are the preserve of the very fortunate few.
Day 12: Travel to Madurai
Journey east into Tamil Nadu, heading down onto the southern plains to spend the next two nights in Madurai. One of Asia's oldest cities, Madurai stands on the banks of the River Vaigai and is famed for its extraordinary temples. Soak up the atmosphere of this unforgettable metropolis, which is dominated by the vast, colourful Meenakshi temple.
Day 13: Explore Madurai
Today's guided sightseeing tour introduces Madurai's Old City, where the ornately carved façade, colonnades, shrines and quartet of towering gopurams of the Meenakshi temple are the breath-taking highlight. Marvel at the continual ceremonies and devotions, take in the bustle of the temple markets and stroll the labyrinth of corridors and walkways.
This evening, head back out of the hotel to discover the city's narrow, bustling streets and colourful market by cycle-rickshaw.
Day 14: Journey to French-speaking Pondicherry
A scenic journey through a landscape of rice-paddies and irrigated fields takes you to Pondicherry, a town of decidedly Gallic leanings that boasts an authentic Hôtel de Ville, where French is still widely spoken and where the "gendarmes" patrolling the beachfront promenade still wear kepi berets.
Enjoy an overnight stay here, in a town that forms one of the backdrops to Yann Martel's enchanting novel, Life of Pi.
Day 15: Explore Pondicherry and travel to Mahabalipuram
This morning, pay a visit to the Pondicherry Museum, and take in the Sri Aurobindo Ashram, which draws its members from across the globe. Re-boarding the coach, you'll then journey north to the elegant coastal resort of Mahabalipuram to enjoy a relaxed evening in your final hotel, and perhaps take a stroll on the nearby beach.
Day 16: Sightseeing tour of Mahabalipuram
A morning sightseeing tour of this once thriving trading port and stone-carving centre includes a visit to the extraordinary, 8th-century Shore Temple, one of India's most photographed, with its much eroded, Pallava dynasty-era towers. Other highlights will include the monoliths of the Pancha Pandava rathas, and the vast cave-cut Krishna Mandapam temple.
This afternoon, rest and relax on the beach before enjoying a farewell dinner at your hotel.
Day 17: Explore Chennai before flying home
Bid farewell to your hosts and transfer to Chennai, where you'll enjoy a guided tour of India's fourth-largest city, once better known as Madras, where Clive of India once worked as a humble clerk for the East India Company at historic Fort St George. Highlights include the Fort Museum and its relics of the Raj, Marina Beach (the world's longest urban stretch of sand), San Thome Cathedral, the famous Chepauk Cricket Stadium and St Mary's Church – the Westminster Abbey of Asia. After the tour you'll transfer straight to the airport to check in for your overnight flight back to the UK.
Day 18: Arrive home
Arrive back in the UK at the end of a colourful, enthralling journey
---
Kerala & India's Beautiful South
FROM
£2599.00
Departing From
Aberdeen
Edinburgh
Glasgow
Other UK airports also available