Lake Como, Milan & St. Moritz including the Bernina Express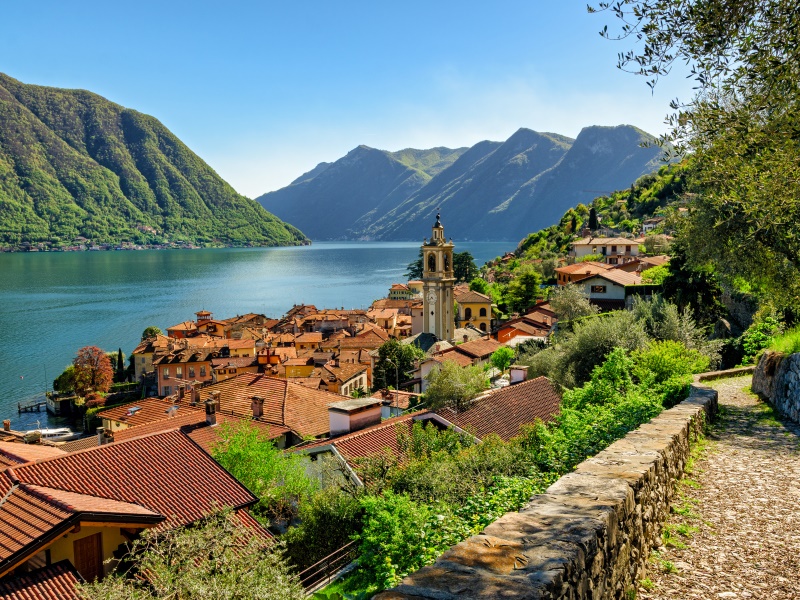 Available
Until October 2020
The stunning natural scenery and tranquil atmosphere of Lake Como have enchanted artists and delighted holidaymakers for centuries. The mild Mediterranean climate is tempered by a calm breeze from the lake, making it the perfect year-round holiday destination.
Located in the Italian region of Lombardy, Lake Como is Italy's third largest lake. It is surrounded by lush foliage and dramatic snow covered mountains, and is within easy reach of a handful of popular Alpine towns. Lake Como remains one of our favourite and most popular destinations. You'll enjoy a relaxing boat tour of the region taking in the beautiful sites surrounding the lake including the charming lakeside town of Bellagio.
Explore the delights of the Italian Alps as you embark on a unique tour to the Alpine towns of Tirano and Chiavenna. Sit back, relax and soak up the beautiful scenery as you enjoy a sightseeing  journey on the Bernina Express from Poschiavo to Diavolezza. You'll round off the day with a visit to the elegant Swiss town of St Moritz, with its shimmering lake, luscious forests and imposing mountains.
Price Includes
Flights from Edinburgh, Bristol or London to Milan
7 nights in the lakeside town of Cadenabbia or Tremezzo
A half day boat tour on Lake Como, stopping in the town of Bellagio
A full day excursion into the Swiss Alps, include the Alpine towns of Tirano, Poschiavo, Chiavenna, St. Moritz and a journey on the Bernina Express
A full day excursion to Milan
To view available dates and prices for this holiday CLICK HERE
Flights from Belfast International also available
Or call 0131 608 1238 quoting "DC Thomson Travel"
---
Lake Como, Milan & St. Moritz including the Bernina Express
FROM
£699.00
Departure dates
5th August 2020
12th August 2020
9th September 2020
28th August 2020
5th October 2020
14th October 2020