Majestic Mexico & Copper Canyon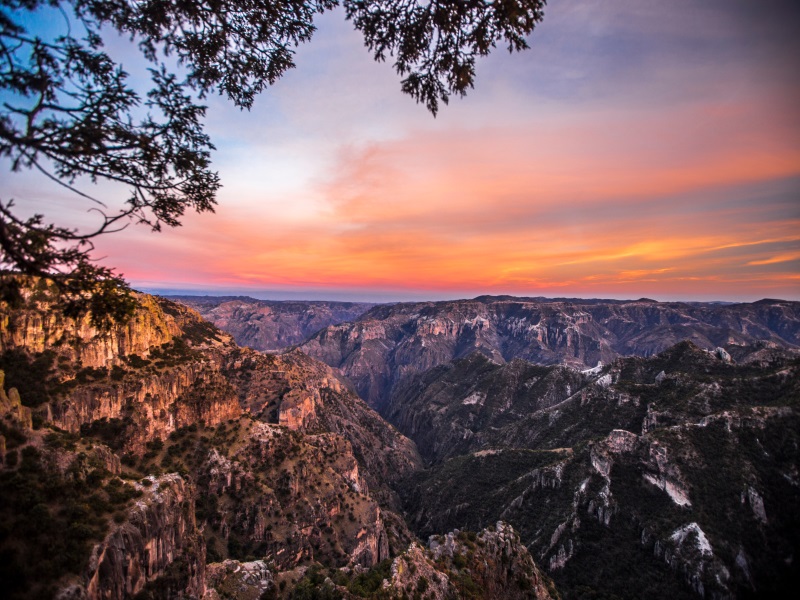 Available
June - November 2020
It's often said that the wealth of a country is to be found in its history and culture, in which case Mexico is truly blessed with an abundance of riches. Mexico has not only managed to perfectly blend its indigenous and Spanish cultures, but it has also developed its own unique identity.
Our eye-opening tour takes you from the heart of cosmopolitan Mexico City to the rugged mountains of the northern states of Chihuahua and Sinaloa via one of the world's great rail journeys, the El Chepe Express. Of course, we travel back in time to several UNESCO World Heritage sites to discover Mexico's ancient civilisations. Along the way, we are rewarded with some of the most spectacular sights, such as the breathtaking Sierra Madre Occidental mountains, the mesmerising rock formations of Creel, and Copper Canyon, Mexico's lesser-known but certainly no less impressive answer to the USA's Grand Canyon. You'll certainly treasure all these experiences for many years to come.
Price Includes
Return flights and transfers
11 nights in three-star and four-star accommodation, with daily breakfast and eight meals
Learn about fascinating Mesoamerican civilisations at the archaeological sites of Mitla, plus the UNESCO World Heritage sites of – Teotihuacán and Monte Albán
Discover Mexico City, explore the colonial suburbs of Coyoacán and visit La Casa Azul, former home of famous Mexican artist Frida Kahlo
Journey on Mexico's northwest railway which links Chihuahua City to Los Mochis, El Chepe Express train through the stunning Copper Canyon in the breathtaking Sierra Madre mountains
Journey through the northern states of Sinaloa and Chihuahua including the town of Creel and the city of Chihuahua
Be mesmerised at Mexico city's vast National Museum of Anthropology
Explore the charming colonial city of Oaxaca
Stay in the enchanting town of El Fuerte, said to be the home of the legendary Zorro
Discover the area of Santiago Matatlan, famous for the alcoholic beverage Mezcal
See the world's widest tree with a girth of 137 feet!
Inclusive of all taxes
The services of our experienced and insightful tour manager throughout
Subject to availability. Single supplements apply.
For more information or to book, please call 01283 742300 or click here.
---
Majestic Mexico & Copper Canyon
FROM
£3499.00
Departure dates
19th June 2020
18th September 2020
2nd October 2020
30th October 2020
13th November 2020