Norway Classic Round Voyage – 2020 Expedition Cruise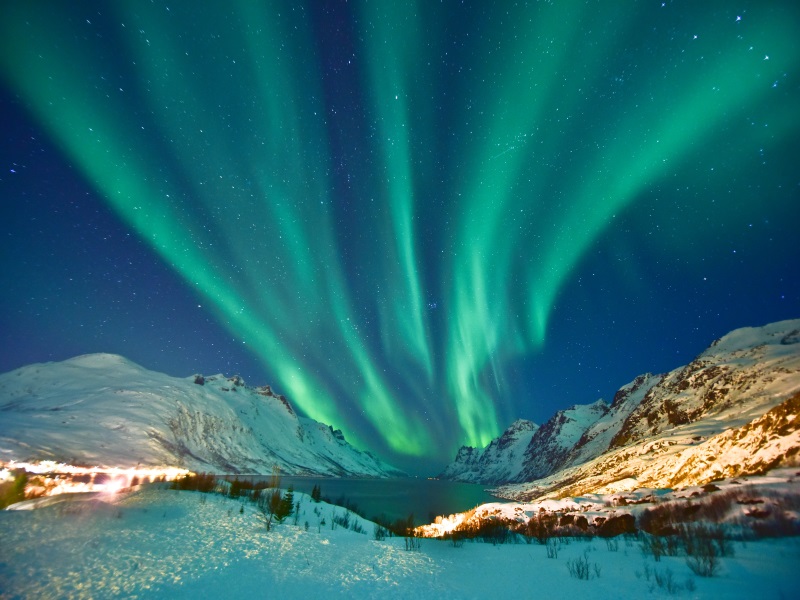 Available
January - March 2020
Embark on an incredible Norway Expedition Cruise, departing various dates from January – March 2020!
The coast of Norway is often rated as one of the most beautiful places on Earth. Discover the full range of this natural treasure on a 12-day round trip voyage. Call on 34 ports, sail world famous fjords and encounter unforgettable scenery along the way.
On board, you can learn from complimentary lectures and take part in activities from Hurtigruten Guides – plus, choose from 90 exciting optional excursions.
---
Norway Expedition Cruise – Tour Highlights
Sail past more than 100 fjords and 1,000 mountains
34 ports of call
Cross the Arctic Circle and hunt the Northern Lights
Wide choice of optional excursions
On board Hurtigruten Guides who lead included activities and interpret the cultural and natural treasures on your voyage
---
Price Includes
Return flights from Aberdeen, Edinburgh or Glasgow, including airport transfers
11 nights' in a guarantee cabin
Full board (breakfast, lunch and dinner) from Norway's Coastal Kitchen
Loan of trekking poles, snow shoes, head lamps, ice-spikes needed for optional hikes (depending on season and conditions)
On board lectures and presentations on history, biology, geography, geology and culture that provide context to your voyage and help you understand the destinations you will experience
Introductory photo presentations, camera adjustment and tips & tricks, photo and film footage from the voyage
Welcome event and daily gatherings
Port presentations providing destination insight
Captain's dinner and a farewell event
Terms and conditions apply. Subject to availability. Single supplements apply.
Please note, price based on flying from Aberdeen or Edinburgh – departs various dates from January – March 2020. Other airports and dates also available.
To speak to an adviser regarding more information or to book this cruise, please call 0800 1707 233 and quote *DC THOMSON TRAVEL*
Norway Expedition Cruise Itinerary
The itinerary will give you a few ideas about what you can see and do on your coastal voyage, but bear in mind that this is just an indication of what you can experience. After all, this is a sailing where the elements rule and weather conditions might vary, which is why every Norway Expedition Cruise is unique.
Day 1:
Bergen
Your voyage starts in the lovely city of Bergen. Before departure, you may want to explore this colourful gateway to the fjords.
After we depart, enjoy a tasty dinner buffet made from fresh coastal produce. We sail north from Bergen along the Viking route of Hjeltefjord.
Day 2:
Florø > Måløy > Torvik >  Ålesund > Molde 
Enjoy early morning in the breathtaking Nordfjord, followed by a delicious breakfast. We then sail past West Cape for our approach to Ålesund.
Molde is known as the 'City of Roses' because of its lovely municipal gardens. This attractive coastal town has an amazing view of 222 mountain peaks across the fjord, called 'the Molde Panorama'.
Day 3:
Kristiansund > Trondheim > Rørvik
Charming Trondheim is home to great history and a rich cultural life.
In the afternoon, the ship sails northwest, passing the Kjeungskjær lighthouse, islets and rocky reefs. After sailing through the narrow channel of Stokksund, we head towards charming Rørvik.
Day 4:
Brønnøysund > Sandnessjøen > Nesna > Ørnes > Bodø > Stamsund > Svolvær
Welcome to the Arctic! Today we cross the Arctic Circle, marking your best chance to see Northern Lights in winter. We mark the occasion with a fun Arctic Circle ceremony on deck.
In winter, crossing the Arctic Circle means an intensified hunt for the Northern Lights, and we present a multimedia show, 'The Magic Light, Aurora Borealis'.
As we sail through the narrow Raftsund, we stop at the entrance to Trollfjord, a dramatic natural wonder that should not be missed.
Day 5:
Stokmarknes > Sortland > Risøyhamn > Harstad > Finnsnes > Tromsø > Skjervøy
We briefly dock at Risøyhamn, Harstad and Finnsnes in the morning. We then sail to the Arctic exploration capital of Tromsø for a prolonged stay. Join our `Polar History Walk´ in winter to learn more about explorers and Arctic hunters, and taste beer from the world's northernmost brewery.
You can complete your stay in Tromsø with a thrilling dog-sledge ride, as huskies pull you over the frozen landscape past stunning views of the snowy plateaus. The only light during the polar night comes from headlamps, the starry sky, and, if we're lucky, the magical Northern Lights. Or why not have some winter fun by joining a cross-country skiing or snowshoeing adventure, or go deep-sea fishing on an Arctic fjord?
Day 6:
Øksfjord > Hammerfest > Havøysund > Honningsvåg > Kjøllefjord > Mehamn > Berlevåg
Enjoy magnificent landscapes as we sail to the North Cape, one of the northernmost points on the European continent. Join a small boat excursion here to see the North Cape from the sea, visit the world's northernmost fishing village and ride by bus to North Cape plateau.
The ship continues to Honningsvåg, from where you can join a bird-watching excursion to Gjesværstappan, home to millions of birds during nesting season. The ship continues north into the heartland of the Sámi people. Visit Kjøllefjord, where you can learn about the Sámi way of life and hear traditional joiking (song).
In winter, you can join an unforgettable snowmobile trip across snowy plains and perhaps spot the Northern Lights in the starry sky.
Day 7:
Båtsfjord > Vardø > Vadsø > Kirkenes > Vardø > Båtsfjord > Berlevåg
We arrive early today in Vadsø before docking in Kirkenes – the ship's turning point for the return journey.
The Russian border is a just few kilometers from Kirkenes and you'll notice local road signs in both Norwegian and Russian. Kirkenes offers a wide range of classic winter activities, like dog-sledging, snowshoeing, snowmobiling and visiting an Arctic Ice Dome.
As the ship starts its voyage south, remember that you've seen only half of what Norway's coastline offers. The ports we visited by night going north are now seen by day.
Day 8:
Mehamn > Kjøllefjord > Honningsvåg > Havøysund > Hammerfest > Øksfjord > Skjervøy > Tromsø
Around midnight we dock at Mehamn with the option to join in winter a snowmobile trip to hunt the Aurora.
We again dock at Honningsvåg, where you can join an excursion that includes eating breakfast at North Cape. The ship continues to Hammerfest, then south to Øksfjord with a brief stop at the old trading post of Skjervøy.
We then dock at Tromsø, just in time to enjoy a midnight concert at the Arctic Cathedral.
Day 9: 
Tromsø > Finnsnes > Harstad > Risøyhamn > Sortland > Stokmarknes > Svolvær > Stamsund
We arrive in Harstad, where you can join the excursion 'A taste of Vesterålen'. The island groups of Lofoten and Vesterålen offer some of the most stunning natural scenery of the entire voyage.
We make a short stop at Risøyhamn and then continue to Stokmarknes, where Hurtigruten was founded more than 125 years ago. We now reach spectacular Trollfjord, only 2 km long, 100 m wide and surrounded by majestic mountains. At Svolvær, you can select several excursion options, including a sunset horseback ride on a beach, fast boat ride or a guided fishing village walk. We then proceed to Stamsund along the massive Lofoten wall.
Day 10: 
Bodø > Ørnes > Nesna > Sandnessjøen > Brønnøysund > Rørvik
Celebrate crossing the Arctic Circle with a `taste´ of Arctic tradition – a fun ceremony highlighted by a spoonful of cod liver oil.
As we sail along the Helgeland coast, you'll see the strange mountain Torghatten, famous for its distinctive hole in the centre. We also sail past the Seven Sisters mountain range – with peaks up to 1,100 m high.
We next make a short stop at Nesna, before moving on to Sandnessjøen. Brønnøysund is a pretty little town that offers a charming high street and marina.
Day 11: 
Trondheim > Kristiansund > Molde > Ålesund
We revisit Trondheim to further explore its colourful history. Next is Kristiansund, a city spread across four islands with an excellent harbour that has been active since the Stone Age.
Those choosing to stay on board at Kristiansund will cross the open sea to Molde, known as Norway´s 'City of Roses'. Along the way, you will take in the steep peaks of the Romsdal Alps on the horizon.
Day 12:
Ålesund > Torvik > Måløy > Florø > Bergen
During the night, the ship calls at Ålesund, Torvik and Måløy, as our voyage draws to a close. But before we dock in Bergen, there is some fascinating scenery ahead of us.
We navigate the mouth of the mighty Sognefjord and enjoy superb views of the island-studded coastline before you disembark in Bergen.
---
Norway Classic Round Voyage – 2020 Expedition Cruise
FROM
£1369.00
Departing From
Aberdeen
Edinburgh
Glasgow
London
Other UK airports may also be available