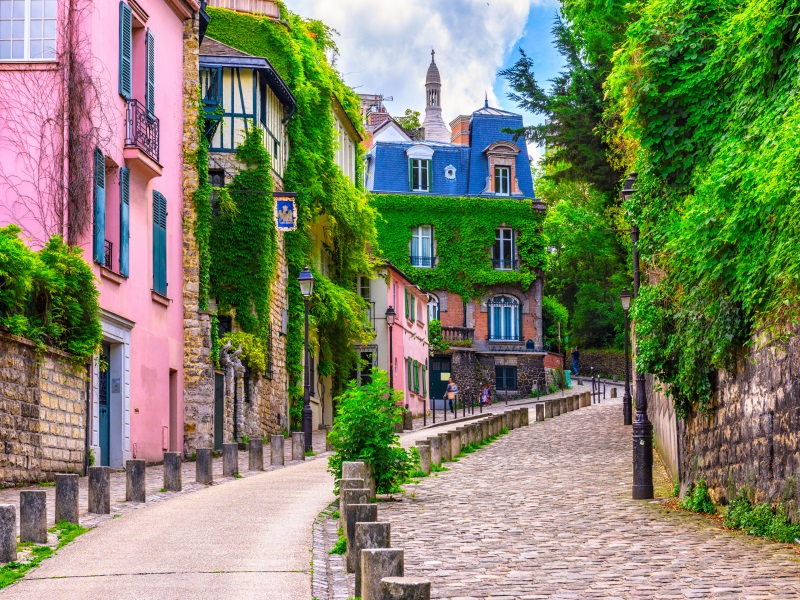 Available
Until December 2021
Paris was, is and always will be, something rather special. So if you have an anniversary to celebrate, a family get together, want to say a thank you, or sorry to a loved one or maybe take a short break to recharge your batteries – why not take a few days with us in Paris.
This inexhaustible city has something to offer everyone, whatever you are looking for.
To get the feel of Paris you will visit old Montmartre, for this is the home of the artists and street entertainers. Picturesque squares where the eaves of the houses almost touch and the unmistakable smell of fresh coffee and croissants drifts from the numerous brasseries.
Paris really comes into its own at night. Quite apart from the famous hot spots like Le Moulin Rouge, Lido and Paradis Latin there are quieter and more romantic areas. If you visit the Latin Quarter, one of the oldest areas of the city, there are hundreds of restaurants and competition ensures keen prices, together with very good quality.
There is so much to see and do, you will leave Paris with sore feet, but once having had a taste you will always want to come back for more. It is everything you imagine it to be, romantic, inspiring, vibrant even outrageous, but best of all Paris is unique – come with us and see.
Price Includes
Return rail connections available on selected dates from over fifty regional stations and return standard class reserved seat on Eurostar from London St Pancras International, with transfers to and from your hotel included
Three nights in excellent quality three or four-star hotels, with breakfast and including all local taxes
Comprehensive sightseeing tour of Paris, one of the world's most beautiful cities
Paris 'By Night' tour experiencing some of the world's most tastefully illuminated buildings
Visit the town of Versailles, home of France's grandest palace and once the residence of Louis XIV, featuring magnificent works of art and landscaped gardens
Visit picturesque Montmartre home of the artists' quarter and the beautiful Sacré-Coeur with its stunning views of the City
Services of our experienced tour manager
Subject to availability. Single supplements apply – for solo departures, click here.
For more information or to book, please call 01283 742300 or click here.
---
Paris Escorted Tour
FROM
£319.00
Departing From
London St Pancras
Other regional station also available
Departure dates
6th March 2021
3rd April 2021
14th May 2021
22nd May 2021
5th June 2021
12th June 2021
26th June 2021
14th August 2021
4th September 2021
25th September 2021
2nd October 2021
16th October 2021
13th November 2021
11th December 2021