Prague, Passau & the Bavarian Danube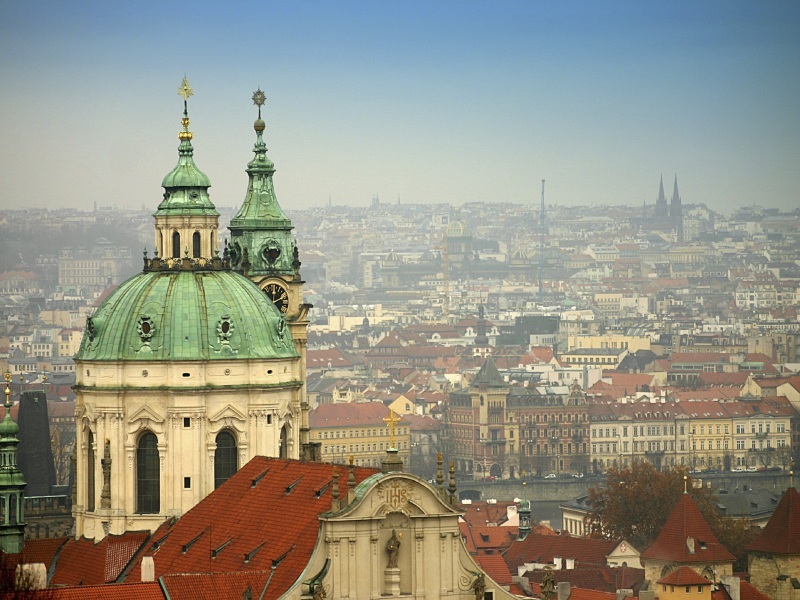 The rivers of central Europe are the focus of this holiday. Our main base, Passau, stands at the confluence of three rivers. They say you can tell which river you are beside from the colour of the water – the little River Ilz is black, the River Inn is green, and the Danube is, of course, blue! Apart from the impressive river scenes, you will also explore historic towns, baroque villages, and the wonderful city of Prague.
Price Includes
3 nights bed and breakfast in Prague, 4 nights Passau (1hb and 3 bb), close to the Danube
Walking tours of Prague and Passau
Visits to UNESCO-listed Regensburg and Cesky Krumlov
Excursion to Scharding
Return flights including transfers
Itinerary
Day One: Flight to Prague, short transfer to your hotel for two nights' bed and breakfast accommodation.
Day Two: Half-day walking tour of Prague. Prague is the 'Golden City of a Hundred Spires', built (like Rome) on seven hills, and praised by poets and philosophers throughout its long history. From the statue-lined 'Charles Bridge', gifted to the city by the Holy Roman Emperor of the same name, you will have wonderful views, unspoilt by the progress of the centuries.
Day Three: Today you travel to Passau, stopping en route in the historic university city of Regensburg. A remarkably well-preserved medieval city whose timeless Altstadt is a joy to explore. The centre straddles the Danube and is a UNESCO World Heritage Site which is dominated by the twin spires of St Peter's Cathedral. You will have time to explore and have lunch here. You continue to Passau, just over an hour further on, for four nights accommodation – the first night half-board, and the following three on a bed and breakfast basis. Total today 240 miles, mainly motorway.
Day Four: Passau. In the morning you have a guided walk through old Passau. At the crossroads of German Bavaria, Czech Bohemia and the Upper Austrian region, Passau's old town offers  picturesque streets, a fine baroque cathedral, pleasant riverside walks – large craft navigate the Danube – and a pretty, mainly pedestrianized central shopping area, all set below the 13th-century fortress.
Days Five and Six: There is an included half-day excursion to the little Baroque Town of Scharding. Completely unspoilt, Scharding has impressive merchants' houses close to the old river port – you are on the River Inn here. There is also an optional full-day excursion into Austria, to see the Salzkammergut – 'Sound of Music' country! – and the majestic city of Salzburg.
Day Seven: Today you leave Passau and return to Prague. There is an en route stop at the UNESCO-listed Cesky Krumlov, wonderfully set in a loop of the river, opposite its impressive fortress. You continue to Prague for one night's accommodation, on a bed and breakfast basis. 187 miles today, again mainly motorway.
Day Eight: Free time until departure for the airport and your flight home.
---
Prague, Passau & the Bavarian Danube
FROM
£899.00
Departing From
Aberdeen via Heathrow
Birmingham
Dublin
Edinburgh
Glasgow
Heathrow
Liverpool
London Gatwick
Luton
Manchester
Newcastle
Southend
Stansted