Sorrento Coast, Pompeii and Capri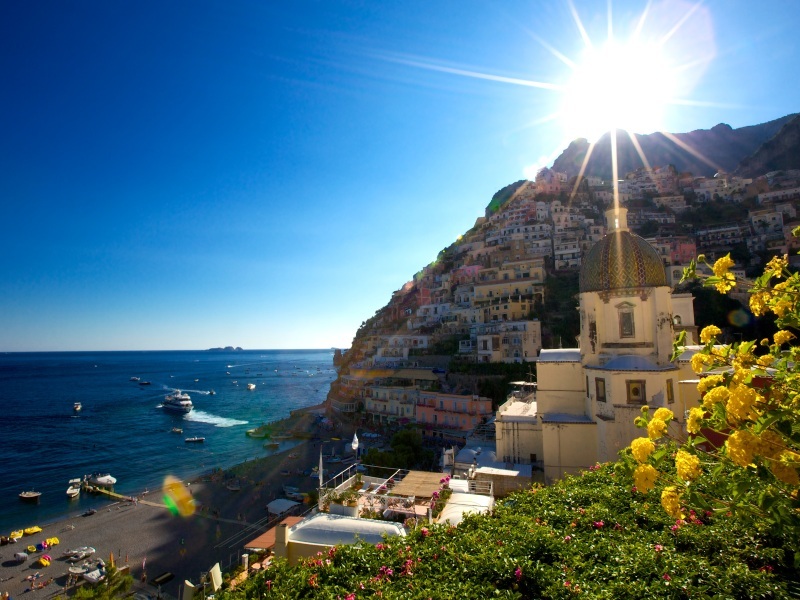 Join us on this trip to experience the breathtaking landscape of hills and valleys, scented lemon orchards, silvery olive groves, and dramatic cliff tops giving way to picturesque fishing villages of the Sorrento Peninsula. Overlooking the beautiful Bay of Naples and with easy access to some of southern Italy's most famous sites, Sorrento is the perfect location for a touring holiday. On this guided trip, we'll make use of this fantastic location with excursions to explore the dazzling Amalfi Drive, the charming town of Sorrento, the romantic island of Capri and the ancient ruins of Pompeii. You'll also enjoy plenty of leisure time to relax by the sea, sample local delicacies like limoncello or explore coastal towns with personalised recommendations from your expert guide.
Tour Highlights
Experience the perfect combination of spectacular coastline & Italian culture on this guided group holiday.
Stay 7 nights on the Sorrento Peninsula overlooking dramatic sea cliffs & deep turquoise waters.
Visit the enchanting Island of Capri on a guided day trip with free time to swim, shop or just soak up the sun!
Discover the history of Sorrento as an ancient Roman resort on a half day walking tour of the city centre.
Learn about the volcanic eruption that forever changed Southern Italy on a visit to the ruins of Pompeii.
Enjoy a scenic drive on the legendary Amalfi Coast with stops in Amalfi & Ravello and views over Positano.
Staying at a 3 or 4-star hotel on half board basis

To view available dates and prices for this holiday CLICK HERE
Or call 0131 608 1238 quoting "DC Thomson Travel"
---
Sorrento Coast, Pompeii and Capri
FROM
£999.00
Departure dates
2nd May 2021
18th May 2021
3rd June 2021
22nd June 2021
1st July 2021
20th July 2021
12th August 2021
17th August 2021
2nd September 2021
19th September 2021
10th October 2021