Spain's Basque Country, La Rioja & Burgos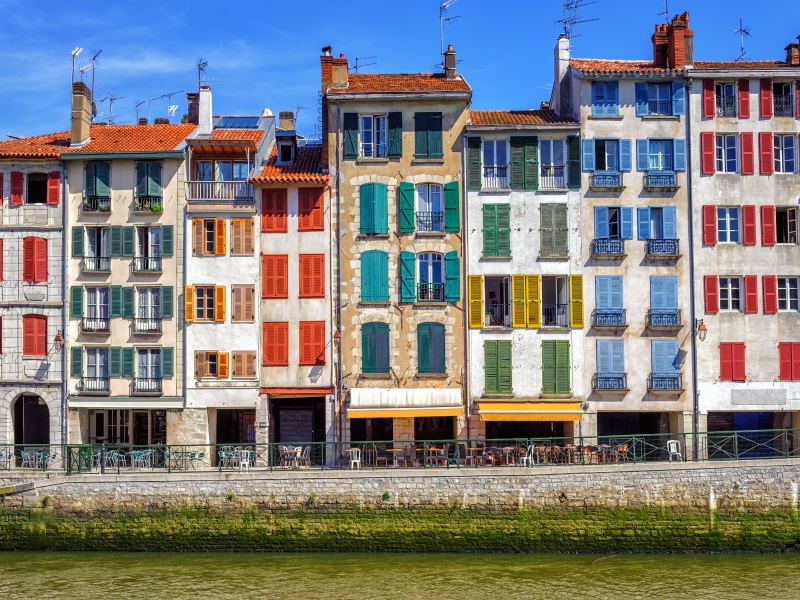 Experience fascinating Basque culture, captivating towns and cities along the Camino de Santiago pilgrimage route, spectacular scenery, Rioja wines, an inspired gastronomic heritage, and one of the world's most avant-garde museums. Euskal Herria – better known to us as the Basque Country – is wonderfully varied and blessed with its own distinctive identity.
Spanning northern Spain and southwestern France, it is a region of immense beauty and diversity, crowned by the dramatic peaks of the Pyrenees mountains which seem to pierce the sky. Hills lushly carpeted with broadleaf forests rise and fall into fertile lowlands, dotted by classic red-and-white farmhouses, before reaching the vivid blue waters of the wild Atlantic. Along the rugged coast are sweeping natural harbours with beaches of fine sand, home to charming fishing villages.
Our tour begins in San Sebastián, a coastal beauty and where you'll find some of Spain's finest food. We spend a day in Bayonne, one of the prettiest cities in the French Basque Country, to observe the fascinating cultural differences across the border, and ascend the sacred Basque mountain of La Rhune for unforgettable views.
Back in Spain we discover mighty Pamplona, capital of the once-powerful Kingdom of Navarra, and Burgos, crowned by its magnificent Gothic cathedral.
We drive through La Rioja, Spain's most famous wine-producing region – and of course, we stop at a renowned bodega for a tasting.
Our journey continues off the beaten path to Santillana del Mar, a charming medieval town seemingly unchanged for centuries, and to Altamira, renowned for its prehistoric cave paintings. In bustling contrast is modern Bilbao, where we stay and visit the outstanding Guggenheim Museum.
Price Includes
Return flights from a selection of regional airports, with transfers to and from your hotel
Seven nights' accommodation in four-star hotels, with breakfast and one dinner, inclusive of all local taxes
Enjoy a guided tour of beautiful Bayonne, capital of the French Basque Country and a former English stronghold
Ascend to the peak of La Rhune mountain by vintage cog railway for superb panoramas of the Pyrenees
Take a guided walking tour of Burgos and explore its outstanding Gothic cathedral (audio guide included)
Tour one of Rioja's most revered vineyards and enjoy a tasting
Visit the iconic Guggenheim Museum in Bilbao
Enjoy a guided tour of Pamplona, capital of the Basque-based Kingdom of Navarra
Explore Santillana del Mar, a picture-postcard medieval town
Discover San Sebastián, an alluring coastal beauty
Sample delicious pintxos at a traditional bar in San Sebastián, perhaps Spain's gastronomic capital
Marvel at the superb prehistoric cave paintings of UNESCO-listed Altamira at a remarkably reproduced replica cave museum
The services of our experienced and insightful tour manager
Subject to availability. Single supplements apply.
For more information or to book, please call 01283 742300 or click here.
---
Spain's Basque Country, La Rioja & Burgos
FROM
£1179.00
Departing From
Edinburgh
Other UK airports also available