Thessaloniki, Meteora & Alexander the Great's Greece for Solo Travellers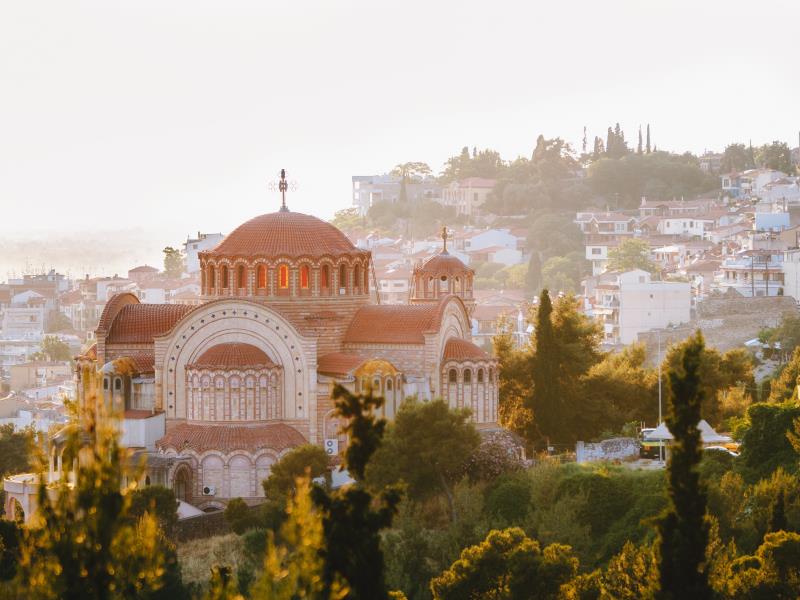 Available
June & October 2020
Stretching across many cultures and terrains, the region of northern Greece may possibly be more diverse than any other country in Europe. The Romans, Byzantines and Turks have all left their mark, and neighbouring Albania, Bulgaria and Turkey have helped shape a distinctive character.
The region of Epirus will delight you with its soaring mountains and jaw-dropping canyons. Time seems to have stood still in the traditional villages scattered across the landscape. You're sure to be amazed by your first view of the remarkable and iconic monasteries of Meteora – precariously perched on stone pillars, they're a truly magical sight. The lakeside city of Ioannina is the perfect base from which to explore this region and all its treasures and we will spend our first three nights here.
We will also explore the ancient necropolis of Vergina and the former port of Pella, both key sites in the history of the mighty Kingdom of Macedonia and historically linked to Alexander the Great and his father, Philip ll. Our journey through northern Greece will also take us to the beautiful landscape of the Halkidiki Peninsula, and it is here where we discover the magnificence of the secluded monasteries of Mount Athos. Our tour also includes four nights in Thessaloniki, a vibrant city renowned for its excellent food – possibly some of the best in the country. You will have time to explore Thessaloniki at your own pace and there will be plenty of opportunities to sample the superb cuisine of Greece's second city.
Price Includes
7 nights in 4 to 4-star superior accommodation
Daily breakfast & 5 dinners
Welcome drinks & dinner
Programme of daily tours & visits
Expert tour manager
Return flights & transfers
Checked luggage
Subject to availability.
For more information or to book, please call 01283 742300 or click here.
---
Thessaloniki, Meteora & Alexander the Great's Greece for Solo Travellers
FROM
£1549.00
Departing From
Manchester
London Gatwick
Departure dates
14th June 2020
18th October 2020