Up Helly Aa 2022 – Shetland's Winter Festival
Up Helly Aa 2022
7 Day package – departs 24 January 2022 – from £1,395pp
A wander through the streets of Lerwick is normally a quiet, peaceful experience, but take a walk there at the end of January and it's quite likely that you will bump into a squad of very large, very bearded Vikings, resplendent in gleaming chain-mail and winged helmets.
Later, the Vikings and their fancy-dressed followers fill the narrow streets, their flaming torches illuminating the dark winter skies, their boisterous songs filling the air.
A 30-foot Viking longship is carried aloft before it is set alight with a thousand blazing brands. As the sky over Lerwick shimmers with heat and light, fireworks explode, brass bands play and the gloom of winter is lifted for another year.
This is Up Helly Aa, the annual winter festival of Shetland, which celebrates the lengthening of the days and the coming of another year, not to mention the chance of a good old knees-up. It's run by Shetlanders for Shetlanders, but that's not to say visitors aren't welcome and the island hospitality will be as warm as ever.
Shetland is a beguiling place to visit at any time but in the short winter days the islands take on a special character with steely grey seas and dramatic skies.
During our stay we will take in the prehistoric and Norse settlement of Jarlshof to the south, and tour as far as the islands of Yell and Unst to the north.
Up Helly Aa itself is on the Tuesday, when we will have the day free to enjoy the various events in Lerwick, culminating in the torchlight procession and boat burning ceremony in the evening, the highlight of an unusual and uplifting winter break.
Up Helly Aa Tour Highlights:
Return coach travel from your selected pickup point to Aberdeen – coach travel available from Glasgow, Edinburgh, Dunfermline, Kinross, Perth, Dundee, Arbroath, Montrose or Aberdeen
Overnight ferry sailing from Aberdeen to Lerwick
A free day to enjoy Up Helly Aa
3000 years of archaeological history at Jarlshof
The stunning seacliffs at Eshanes
The northern isles of Yell and Unst
Coach travel on Shetland
Accommodation with dinner, bed and breakfast throughout, 2 nights on the ferry and 4 nights staying at the Busta House or the Brae Hotel, Brae
Services of a professional Tour Manager
7 DAY TOUR ITINERARY
Day 1
We depart from our designated departure points and travel to Aberdeen where we will join the Serco Northlink ferry (Hrossey or Hjaltland) for the 1900hrs overnight sailing to Lerwick.
Accommodation is provided in comfortable 2-berth cabins with en-suite facilities. Dinner is served on board in the evening.
Day 2
Arrival is due into Lerwick at 0730hrs this morning. After breakfast on board, we disembark and spend the day in Lerwick, where you are free to explore at your leisure and view the various activities associated with the Up Helly Aa festival which takes place today. Keep an eye out for the various 'squads' of 'guizers' – groups of about 20 men who choose a theme and dress up as whatever takes their fancy each year.
Only one squad, a different one every year, is allowed to dress up as Vikings and are known as 'jarls', the Viking term for Earl. As darkness falls (mid-afternoon at this time of year) the squads begin to assemble for the torchlight parade and eventually a procession of 1,000 men snakes its way through the streets carrying aloft flaming brands of paraffin-soaked hessian and carrying the superbly crafted galley which will then be ceremoniously burned in the spectacular finale to the day's events.
Dinner this evening will be served in a local restaurant. At an agreed time, we will be transferred to our hotel.
Day 3
After a leisurely breakfast we depart for a full day tour which, weather permitting, will take us to the northern isles of Yell and Unst. We travel north through Tingwall and Girlsta and past the oil terminal at Sullom Voe, which has transformed life in Shetland over the last 25 years, before arriving at Toft, where the ferry departs for the island of Yell.
After a 15-minute crossing we travel across Yell to Gutcher at the north end of the island. After a refreshment stop we make another short ferry crossing to the island of Unst. We shall drive north to Baltasound for a lunch stop. After lunch (not included) we continue northwards again, (about as far north as it is possible to travel by coach in the British Isles) and enjoy the marvellous views from Saxavord Hill. Our return route takes us via East Yell and Burravoe.
We return to our hotel where dinner will be served this evening.
Day 4
After breakfast this morning we depart on a scenic excursion to the north mainland of Shetland. Our route will take us over the Mavis Grind, an isthmus just 100 yards wide, and through a stark landscape of hills, moors and lochans. We will stop for a walk (weather permitting) along the spectacular sea cliffs at Eshaness, which offer spectacular views over the many skerries, islets and offshore rocks. There are also many caverns and sea caves, one of which was recently declared the largest in the Britain. Look out too for the lighthouse which was built by David Alan Stevenson, one of the famous 'lighthouse' Stevensons, between 1925 and 1929.
Dinner is served back at our hotel in the evening.
Day 5
After breakfast today we enjoy another scenic excursion to the west mainland of Shetland, which will take us to Walls, terminus for the ferry service to the island of Foula, and the headland at Sandness, overlooking the island of Papa Stour.
Dinner is served in the evening.
Day 6
After our full Scottish breakfast, we check out of the hotel and depart on a full day tour which begins with a visit to Scalloway, the original capital of Shetland. The castle built by Earl Patrick Stewart (not a man you would want to have crossed) still dominates the skyline. More recently Scalloway was the secret base for the heroes of the Norwegian Resistance and the wartime exploits of the 'Shetland Bus' form a courageous memoir. Later we head for the south of Mainland Shetland, where we visit the outstanding Prehistoric and Norse Settlement of Jarlshof, with over 3 acres of remains, spanning 3000 years since the days of the Stone Age, including oval shaped bronze age houses, iron age broch and wheel houses, Viking long houses and medieval farmhouses. We continue to Sumburgh Head, the southern tip of mainland Shetland, which is an RSPB reserve and site of a lighthouse that is still functioning remotely, but incorporates museum aspects of its earlier operation as a manned station. In season, thousands of puffins, kittiwakes and razorbills nest here, but in January/February they will still be out at sea.
Later we return to Lerwick and re-join our ship, which sails at 1900hrs for Aberdeen. Dinner is served on board.
Day 7
After breakfast on board, we will disembark in Aberdeen at around 0900hrs hours. We will then return to the original pick-up points, where we anticipate arriving late morning/early afternoon.
ENQUIRIES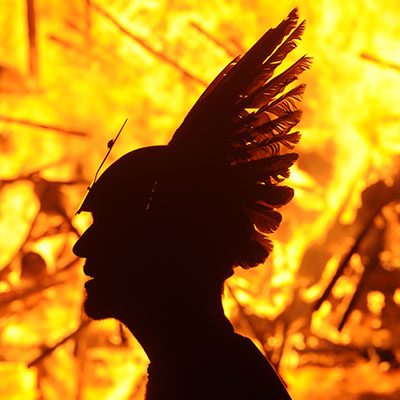 ORDER A BROCHURE
BOOK NOW
Terms & Conditions
Organised by Brightwater Holidays ABTOT 5001; ATOL 4498. Single room supplements apply. Subject to availability. The price was correct at the time of publishing and while very effort is made to ensure these are as accurate as possible , they can fluctuate suddenly due to demand. Select featured Imagery Credit: Kenny Elrick