Historic Virginia, DC and the Blue Ridge Mountains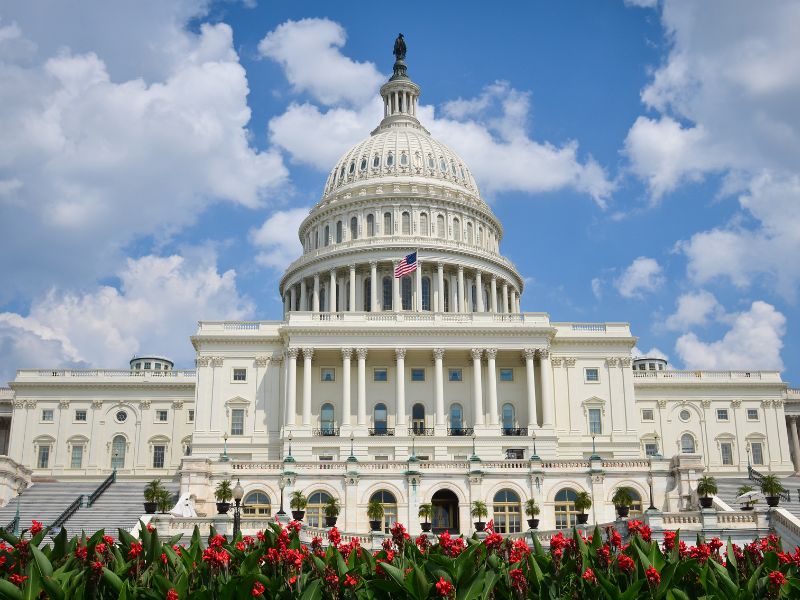 Your journey begins in Williamsburg, where you'll visit the town's restored colonial centre, which, along with Jamestown – the site of the first permanent English settlement, founded in 1607 – and Yorktown, forms the fabled Historic Triangle of colonial settlements.
Continue to leafy Charlottesville, where you'll have the chance to visit Thomas Jefferson's former home and estate at Monticello, before an unforgettable journey along the Blue Ridge Parkway takes you to Arlington. Spend a day in elegant capital Washington DC, where highlights include the Lincoln Memorial and White House, before a well-earned day at leisure. The following day takes you to Baltimore, where you'll learn about the city's connection to the American national anthem, before a relaxing final day is spent exploring Maryland's fabled eastern shores and sea-faring Annapolis.
What You'll Love
Uncover the fascinating colonial legacy of Virginia and Maryland
Spend an unforgettable day exploring the Historic Triangle of Williamsburg, Yorktown and Jamestown
A scenic journey along the Blue Ridge Parkway
Full-day guided tour of sombre Arlington National Cemetery and elegant Washington DC
Discover enthralling Baltimore, where you'll learn about the city's important place in American history
Savour a relaxing trip to Maryland's fabled eastern shores, taking in maritime St Michael's
Free time to explore Washington DC under your own steam
The opportunity to join an optional excursion to Monticello, site of Thomas Jefferson's former plantation
Nine nights' room only accommodation, plus one on the aircraft
Return flights to the USA
Comfortable, air-conditioned transfers throughout
Fully escorted by a friendly, experienced tour manager
Single supplements apply. Offer subject to availability.
Itinerary
Day 1 – Fly to the USA
Fly from the UK to Washington, where you'll meet your guide and transfer to your hotel in Williamsburg for a two-night stay.
Relax and unwind tonight, perhaps making use of the hotel's facilities, no doubt looking forward to a fantastic break ahead.
Day 2 – The Historic Triangle
Join your tour manager for an absorbing day as you explore the Historic Triangle, an area that showcases some of America's most important colonial sites. Encompassing Williamsburg, Yorktown and Jamestown, the Historic Triangle is a trio of colonial settlements and sites on the Virginia Peninsula.
First you'll head into Colonial Williamsburg, where you'll find restored and historically preserved buildings, 88 of which are originals from the colonial era. Soak up the unique atmosphere as you wander the streets, learning about Williamsburg's fascinating past, which was colonised by the English in 1633, known as Middle Plantation.
The tour continues to Yorktown, site of the siege and subsequent surrender of General Charles Cornwallis to George Washington and the French Fleet during the American Revolutionary War in 1781, effectively ending the war. Here you'll visit the American Revolution Museum, the Yorktown Battlefield Visitor Center and the Colonial National Historic Park to get a feel of this small town's monumental role in America's history.
The last stop on today's tour is Jamestown, the first permanent English settlement in the Americas. Jamestown was settled in 1607 and served as the colonial capital from 1616 until 1699. During the colony's infancy, between 1609 and 10, up to 90% of settlers died from starvation and disease. This afternoon's tour takes in the fascinating Historic Jamestown Visitor Center and the Jamestown Settlement, where the English first stepped ashore.
After a fascinating day's touring, return to your hotel to enjoy a relaxing evening at leisure.
Day 3 – Transfer to Charlottesville
After breakfast, check out and enjoy the scenic transfer to delightful Charlottesville. Upon arrival, check in to your centrally located hotel for a two-night stay and enjoy the rest of the day at leisure.
Your hotel is located within walking distance of Charlotteville's famous Historic Mall District, a large pedestrian-only swathe of the city centre, packed with bars, shops and restaurants – the perfect place to spend an enjoyable evening!
Day 4 – Optional Visit to Monticello
Today you might wish to join your tour manager for an optional excursion to nearby Monticello, which was once Thomas Jefferson's home and estate. Here, one of America's Founding Fathers spent more than four decades dismantling, designing and reimagining the sweeping site. Now a designated UNESCO World Heritage Site, the house and 5,000-acre grounds make for a fascinating morning's tour.
Those who chose to join the optional visit to Monticello will enjoy an included self guided pass, which allows the holder to access the first floor of the house and the grounds independently, allowing you to take the morning at your own pace.
Enjoy the rest of the day and evening at leisure in Charlottesville.
Day 5 – Arlington via the Blue Ridge Parkway
Check out this morning and board the coach for the scenic journey along the Blue Ridge Parkway and to Arlington, walking distance from DC, for a three-night stay.
The Blue Ridge Parkway stretches 469 miles and runs alongside Virginia's eponymous Blue Ridge Mountains. You'll travel along the parkway, past breath-taking natural wonders, including the beautiful Shenandoah National Park, a refuge for deer and other wildlife, and as far as the charming town of Front Royal as you journey to Arlington, where you'll stay for the next three nights. Your Arlington hotel is centrally located, close to a choice of bars, restaurants, shops and stations for the easy journey into Washington.
Day 6 – Arlington National Cemetery and Washington DC
Join your tour manager this morning for an included full-day tour of Arlington National Cemetery and Washington DC. You'll start with a sombre visit to Arlington National Cemetery, final resting place of over 400,000 soldiers who have perished in America's conflicts. Former President John F Kennedy is also buried at Arlington, along with his wife, Jacqueline.
The tour continues to America's elegant capital, Washington DC, where you'll enjoy a guided tour of the world's most powerful square mile. Take in Capitol Hill, the Washington Monument, the Lincoln Memorial and (of course) 1600 Pennsylvania Avenue – the White House.
After the chance to discover this "little town" on the bank of the Potomac River, you'll return to Arlington for a relaxing evening at leisure.
Day 7 – At leisure
Today is spent at leisure. Explore the local area or catch the subway into DC to pick up where you left off yesterday.
Day 8 – Baltimore
Join your tour manager today for an included tour of Baltimore, where you'll explore the city's charming waterfront and historic sites. Baltimore's place in American history was cemented in 1814 when amateur poet Francis Scott Key wrote the poem Defence of Fort M'Henry after witnessing the Royal Navy bombard Fort McHenry in Baltimore Harbor. The Americans held out and won the battle, and the garrison hoisted a new flag over the fort to signal victory. The lyrics of Key's poem were then used in America's national anthem, The Star-Spangled Banner.
Today's tour will take in the historic Fort McHenry, along with other highlights such as the Baltimore Museum of Art, the National Aquarium and the B&O Railroad Museum. After the tour, continue to Annapolis for a two-night stay.
Day 9 – Maryland's eastern shores
Today, your last full day, you'll enjoy a relaxing day's touring as you join your tour manager for an excursion to Maryland's fabled eastern shores. Soak up the unique American seaside atmosphere as you head to St Michael's, which sits at the Atlantic mouth of Chesapeake Bay. Take a relaxing stroll along the shoreline, perhaps stopping to try some local seafood (payable locally), and pay a visit to Chesapeake Bay Maritime Museum to learn more about the area's fascinating seafaring legacy.
After a relaxing day on the coast, return to Annapolis to enjoy an evening at leisure.
Day 10 – Free time in Annapolis and return flight
Enjoy some free time to explore Annapolis this morning. Annapolis, which is Maryland's capital, sits on Chesapeake Bay. Its compact, historic centre is perfect for exploring on foot, which is lined with 18th-century brick houses and is home to the domed Maryland State House and the Romanesque St Anne's Episcopal Church.
After some time spent exploring under your own steam, transfer to the airport for your overnight return flight, bringing a fascinating break to an end.
Day 11 – Arrival in the UK
Early morning arrival.
---
Historic Virginia, DC and the Blue Ridge Mountains
FROM
£2162.00
Departing From
Edinburgh Airport
Other UK airports also available
Departure dates
19th September 2022
26th September 2022
3rd October 2022
10th October 2022
1st May 2023
8th May 2023
5th June 2023
12th June 2023
18th September 2023
25th September 2023
2nd October 2023
9th October 2023