Vietnam and Cambodia for Solo Travellers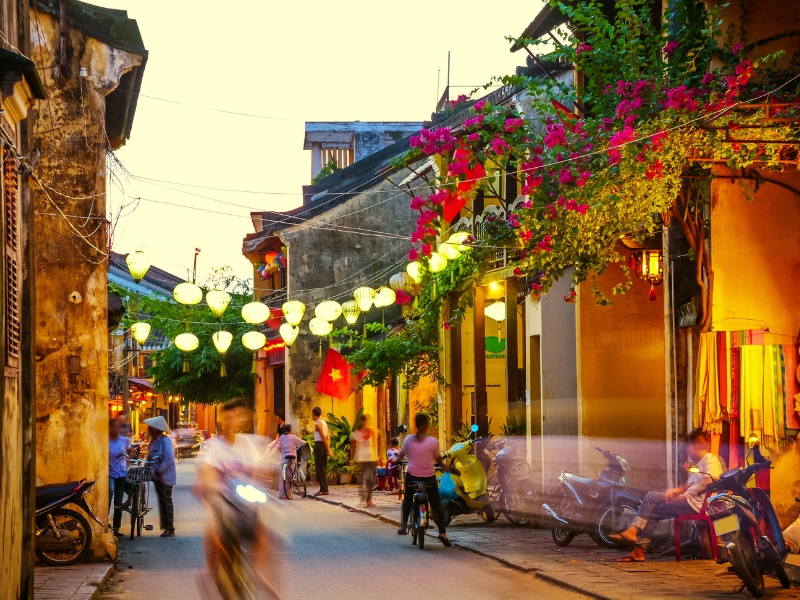 Available
Until November 2021
Visit the major sights of Vietnam and Cambodia, the very essence of Indochina, experiencing their captivating blend of French colonial history, unique local culture and beautiful rural scenery.
The overwhelming image retained by visitors to Vietnam is that of a country blessed with an extraordinary beauty. It's a mosaic of mist-shrouded mountains, vibrant green forests, a patch-work of rice paddies and pristine white beaches, whilst its villages and cities are custodians of the culture and monuments of a unique 2,000 year old civilisation.
Our tour in Cambodia includes a stay in the capital, Phnom Penh. Beautifully located at the confluence of the Mekong and Tonle Sap rivers, Phnom Penh, with its vibrant riverside ambience, is one of the 'hidden gems' of Asian cities. After being virtually completely depopulated during Pol Pot's regime, the city is now full of life and thriving once more.
A short flight away is the town of Siem Reap, the gateway to the incredible complex of temples within the ancient city of Angkor. At its height in the thirteenth century, Angkor had a staggering one million inhabitants, larger in area than Manhattan. It was the capital of the fabulously wealthy Khmer Empire that stretched from Thailand, through Laos and Cambodia to southern Vietnam. The incredible state of preservation, the beauty of its design and artistry of its sculptures have, for many, made Angkor one of the great wonders of the world.
Vietnam and Cambodia are countries in flux, but bicycles and mopeds still outnumber cars by 100 to 1, so now is the time to visit these most fascinating and colourful destinations, whilst so much of their unique character and traditions are still in evidence!
Tour Highlights
Return travel from the UK with premium economy upgrades at a supplement, plus transfers to and from the hotel included
Hand-picked four and five-star accommodation, including all local taxes, with breakfast and five meals included
Guided tour of the fascinating Cu-Chi tunnels, the former Vietcong underground stronghold and a poignant reminder of the US-Vietnam conflict
Visit the Angkor ruins, a UNESCO-listed complex of ancient temples and one of the world's greatest ancient sites
Cycle rickshaw tour of Hanoi seeing the Temple of Literature, tree-lined avenues, colonial belle-époque villas
See the hauntingly beautiful and inspirational countryside with shimmering rice fields, where buffaloes are tended by farmers adorned with conical hats
Visit to Hue with a guided tour of the Citadel and Forbidden City plus visit the Thien Mu Pagoda and Emperor Tu Duc's temple
City tour of Phnom Penh including the Tuol Sleng Museum
Take a leisurely cruise in UNESCO-listed Ha Long Bay aboard a converted Chinese junk
Enjoy a full-day trip on the mighty Mekong delta, the world's 10th-largest river system
A welcome dinner on the first night to get to know your travelling companions
Services of our experienced tour manager
Subject to availability.
For more information or to book, please call 01283 742300 or click here.
---
Vietnam and Cambodia for Solo Travellers
FROM
£3079.00
Departure dates
18th September 2020
27th November 2020
12th January 2021
23rd February 2021
16th March 2021
30th April 2021
17th September 2021
26th November 2021