Walking – Monte Isola and the Camonica Valley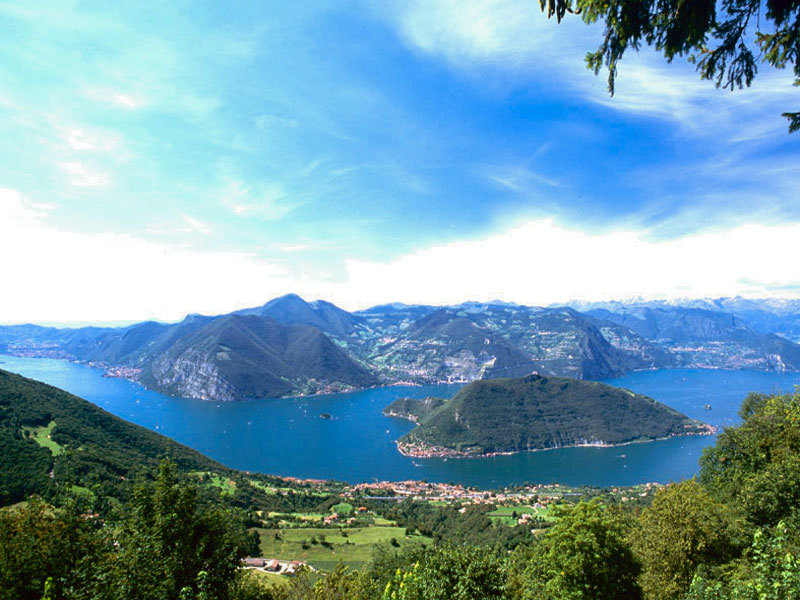 Italy's other beautiful lake is Lake Iseo: smaller than its more famous neighbours (15 miles long), but just as perfectly-formed! Nestling amid the scenic mountains, in a bay at the gorgeous Northern end of the lake is the resort of Lovere. You will walk in the hills close to Lovere, and travel by boat and scenic railway to walk in the UNESCO-listed Valcamonica area, and on Italy's largest lake island, the appropriately named Monte Isola, 'Mountain Island' – it rises a full 420m above Iseo's shimmering waters.
Price Includes
7 nights half board accommodation in the 4* Hotel Lovere
3 guided walks
Boat trip to Monte Isola
Services of a tour representative
Return flights with transfers
Itinerary
DAY ONE: Flight to Bergamo or Malpensa Airports. Transfer to your resort of Lovere (40 minutes from Bergamo, 90 minutes from Malpensa) for seven nights half board accommodation.
Lovere: Set on a bay of Lake Iseo, with a semi-circle of mountains behind, the setting is wonderful. A member of 'I Borghi Piu Belli d'Italia', 'Italy's Most Beautiful Villages', this pretty little town of 5000 people has Italian-style arcaded streets, but with Swiss-style wooden overhanging roofs. Along the lakeside are grand old palaces, a modern yachting marina and a good selection of shops, bars and restaurants. Climbing up into the old town, you are soon in an old-fashioned Italy of shady squares and ancient church towers. There is good public transport for getting around on local buses and a boat service which links Lovere with Pisogne (15-minute trip), which has a railway station on the line between Brescia and Edolo.
DAYS TWO TO SEVEN: At leisure in resort, with three included walking excursions. Optional excursions, including historic Bergamo, and a scenic trip to St Moritz aboard the Bernina Express Train, will also be available.
Walk 1: You travel slowly down the lake by boat, calling in at five lakeside villages, en route to Monte Isola – journey time 75 minutes. You walk 7 miles on Monte Isola, circling the island and climbing 420m to the summit at Madonna della Ceriola. The island has 2000 inhabitants and is also in the list of 'Italy's Most Beautiful Villages'. At around 1600 you return to Lovere by boat.
Walk 2: Depart by coach to the Naquane Archaeological Park (20 miles). First you visit the Naquane Archaeological Park (entrance fee included) – there are 2 miles of paths here, amid stone carvings of animals and people dating from 3000 BC. There are good views over the valley. You then walk down to Capo di Ponte where you have free time to explore and lunch. After lunch you walk from Capo di Ponte (or Co de Put in the local dialect!) to the medieval villages of Cemmo and Pescarzo and back down – 5 miles, 300m of ascent/descent. You return to Lovere firstly by train to Pisogne and then by ferry arriving back in Lovere at 1730 approx.
Walk 3: Walk to the main square in Lovere and take the local bus up to the village of Bossico. From the village square in Bossico you walk down to St John's Sanctuary (2 miles and 275m of descent). You then follow the path back to Lovere (2.5 miles and 397m of descent). There are great views of the lake throughout the walk.
DAY EIGHT: Free time until your departure to the airport. Depending on flight times, there may be time for a spot of last-minute shopping en route.
If you have friends who are not walkers interested in this itinerary, we also offer it with a touring programme.
---
Walking – Monte Isola and the Camonica Valley
FROM
£999.00
Departing From
Belfast
Bristol
Dublin
East Midlands
Edinburgh
Manchester
Southend
Stansted
Departure dates
4th June 2021
5th June 2021