Western Canada & the Rockies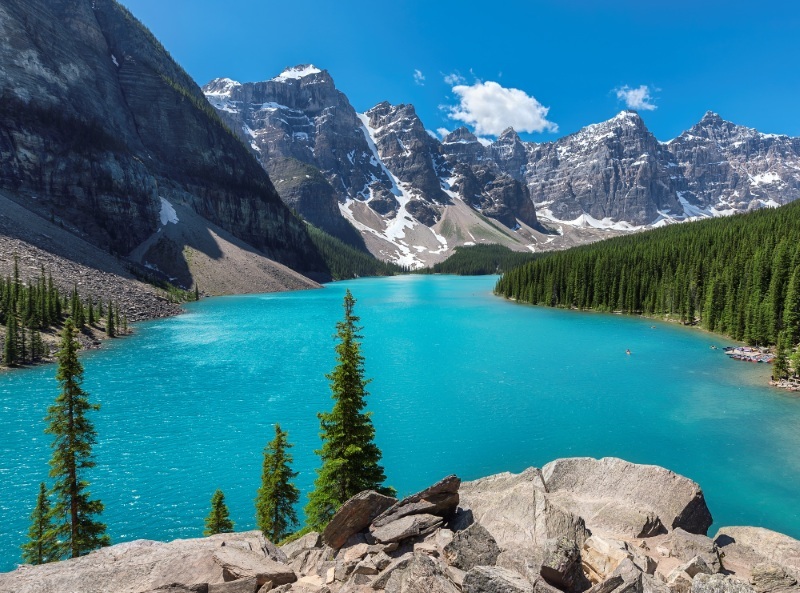 Experience the wonder of Western Canada and the Rocky Mountains on this 10-day holiday through the Great White North. Travel in comfort through the snow covered highlands and visit glaciers, rushing rivers and crystalline lakes, gaping canyons and valleys, thundering waterfalls and steaming hot springs.
Take time to explore the vibrant city of Vancouver with its buzzing shops & first-rate restaurants as well as the beautiful landscape of its North Shore. On your journey, learn some of the history of this remarkable area as you pass through cowboy country and Gold Rush territory.
Embark on the road trip of a lifetime through the National Parks of British Columbia and Alberta for some of the most spectacular alpine scenery you're ever likely to see.
Price Includes
Flights from Edinburgh to Vancouver (via Toronto, returning via Dublin)
3 nights in Vancouver including a city tour of the main highlights
1 night in Clearwater with an excursion to Wells Gray Park
1 night in Jasper with a visit to Mount Robson Park
Enjoy a Snowcoach ride on Athabasca Glacier, in the Rockies
2 nights in Banff with a tour, including Lake Louise
1 night in Vernon, visit Glacier National Park and Okanagan Valley
Travel through Nicola Valley before spending a night in Whistler
Visit Grouse Mountain and Capilano Suspension Bridge Park
To view available dates and prices for this holiday CLICK HERE
Flights from Belfast International also available
Or call 0131 608 1238 quoting "DC Thomson Travel"
---
Western Canada & the Rockies
FROM
£2649.00